Do you know that there are a few free sewing patterns on the blog? These include this sewing pattern to comfortable ladies skirt "SWING". You can download the skirt pattern for free at this page below.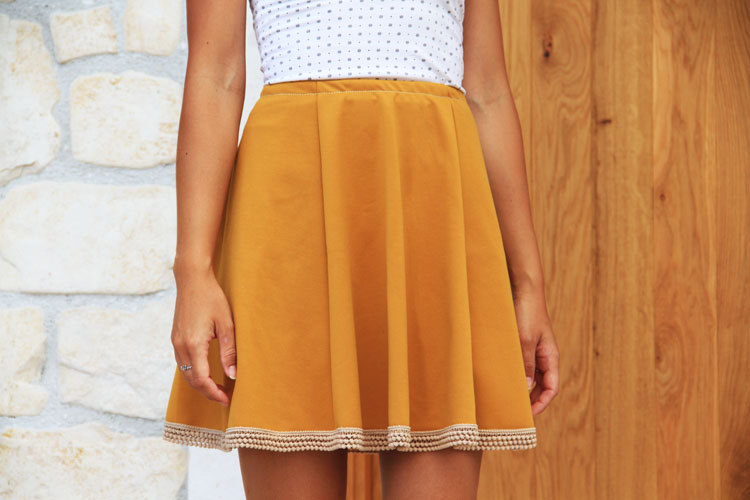 Recommended material:
I had sewn the skirt made of cotton knitted fabric with elastane, sewn in a wide waistband.
This lady's skirt in mustard color from the strong "punto di roma" knitwear. This material is particularly suitable for spring and autumn pieces. It is pleasantly elastic, stronger and nicely holding shape. It is a high-quality material that will always raise the overall garment a bit higher.
The video teaser for this skirt:
I skimmed the skirt with a curly braid: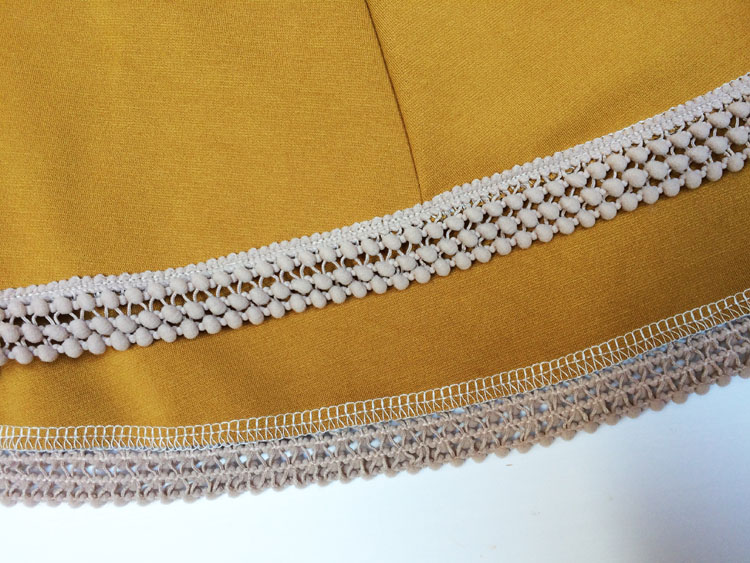 There is a tunnel in the waist, and there is a narrow elastic.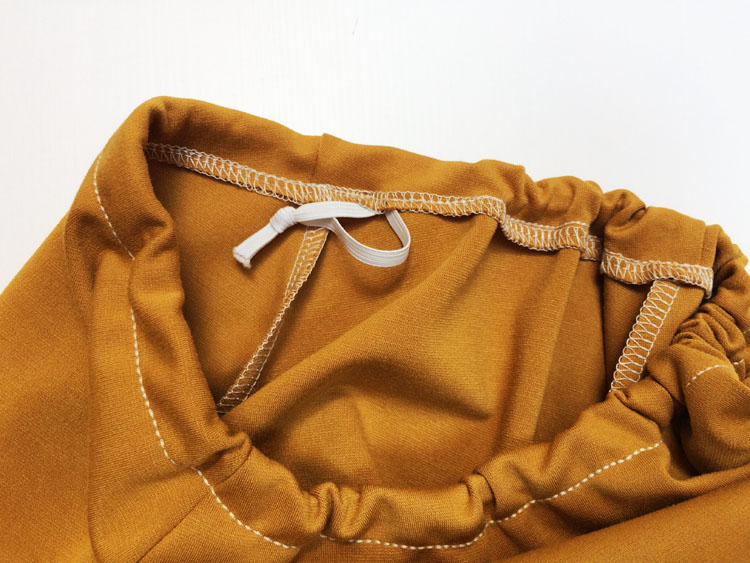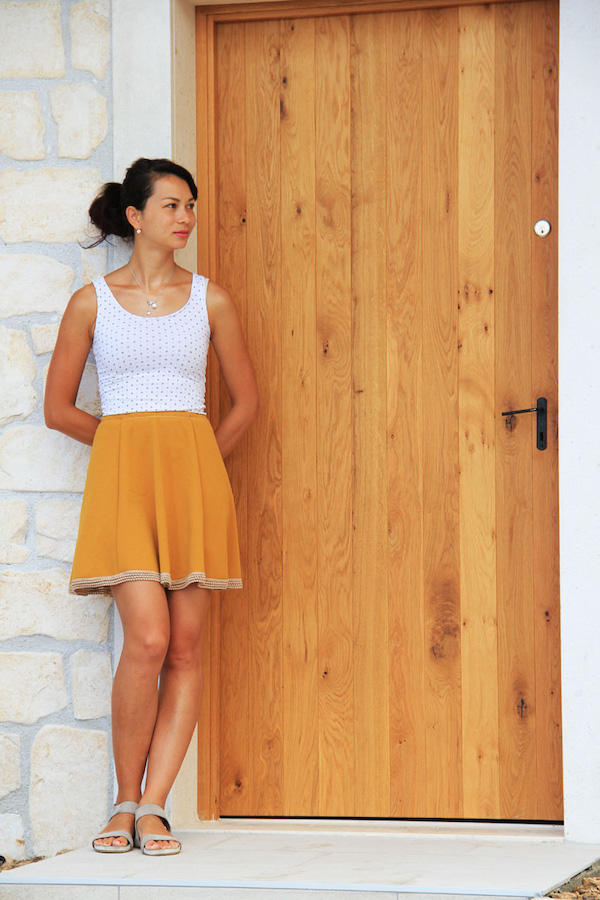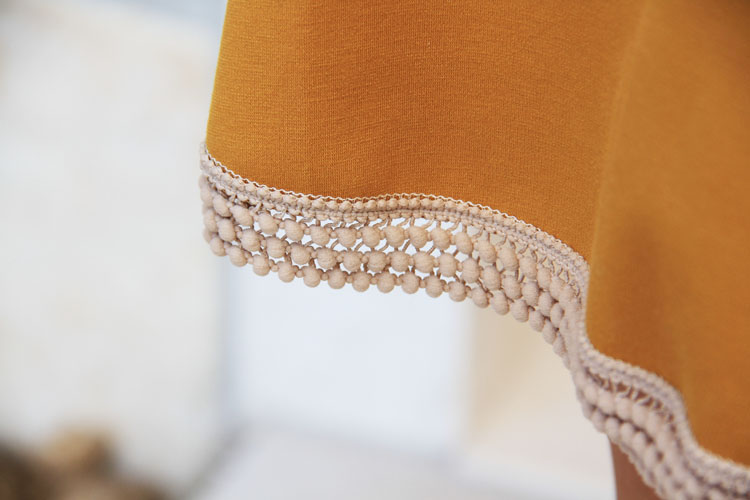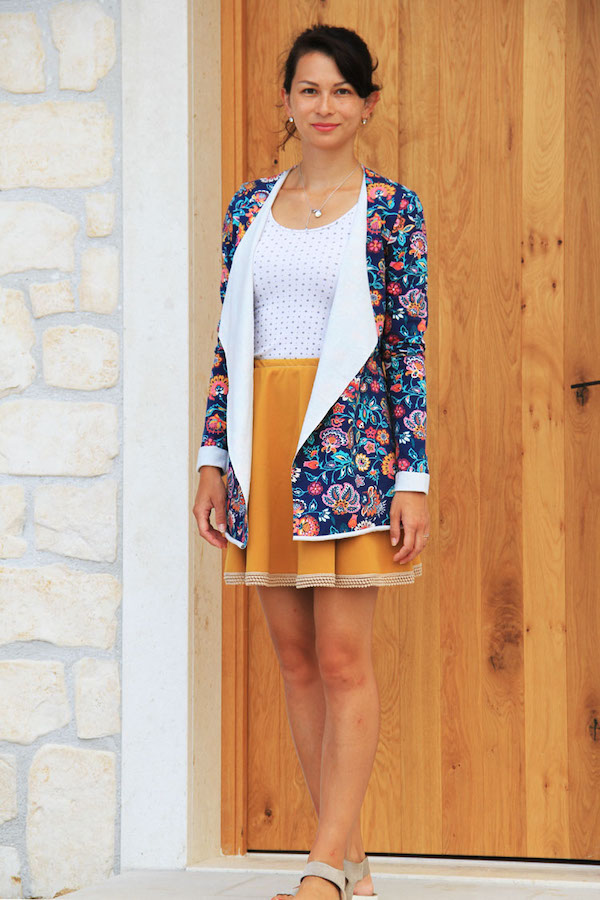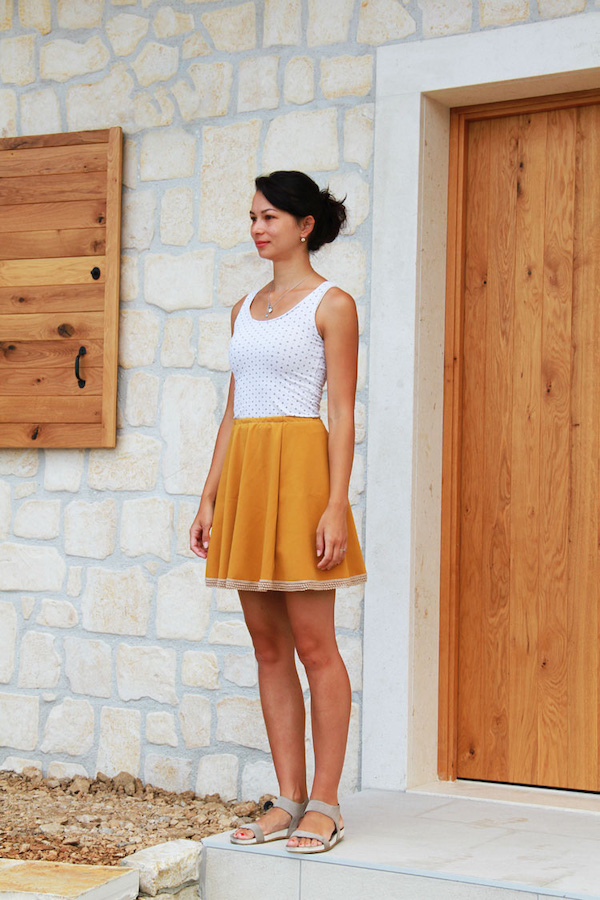 Free pattern download:
DOWNLOAD THE FREE PATTERN HERE