Because not all standard sewing tools are practical.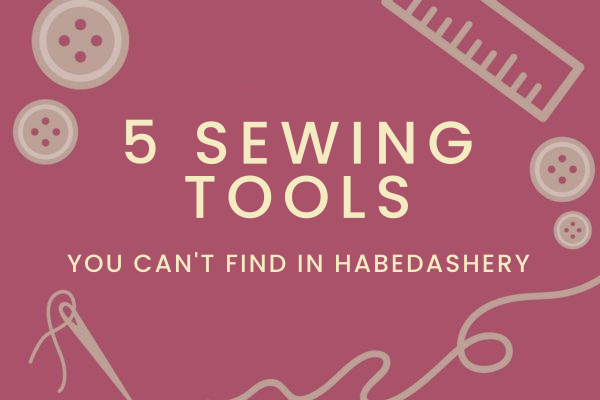 There is no need to buy piles of sewing tools if you are just starting to sew. And you may not even like a lot of sewing tools from haberdashery. Today I bring you list of 5 useful sewing tools that you can't find in haberdashery. Take it as my recommendation, we are all different and there is a chance that these aids will not suit you. Let's get into it...
1 - Something to keep your machine from "running away"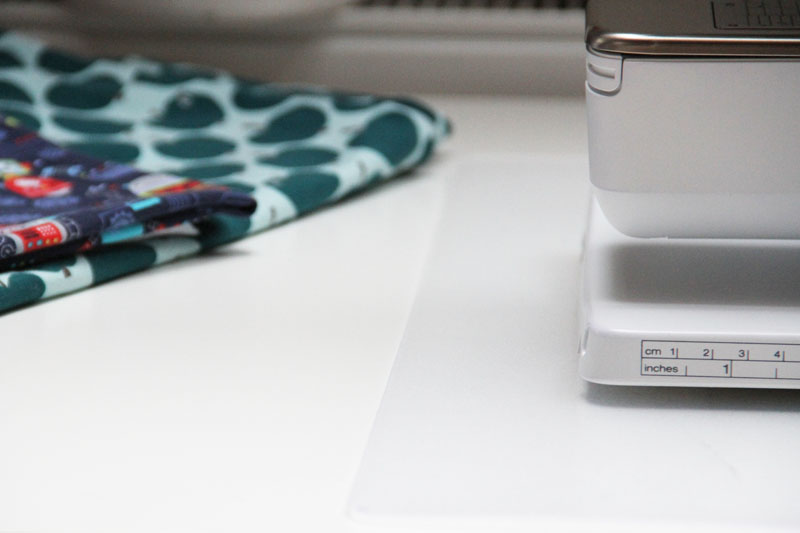 I consider the anti-slip pad under the sewing machine (and overlock or coverlock) to be the most important for several reasons. Before we look at those reasons, we should realize that there are many types of pads I recommend using a pad made of silicone and similar non-slip materials. The pad protects your table from scratches and the machine will not move from place to place when sewing.
You can get a large transparent pad in Ikea: Pad or here: Desk pad.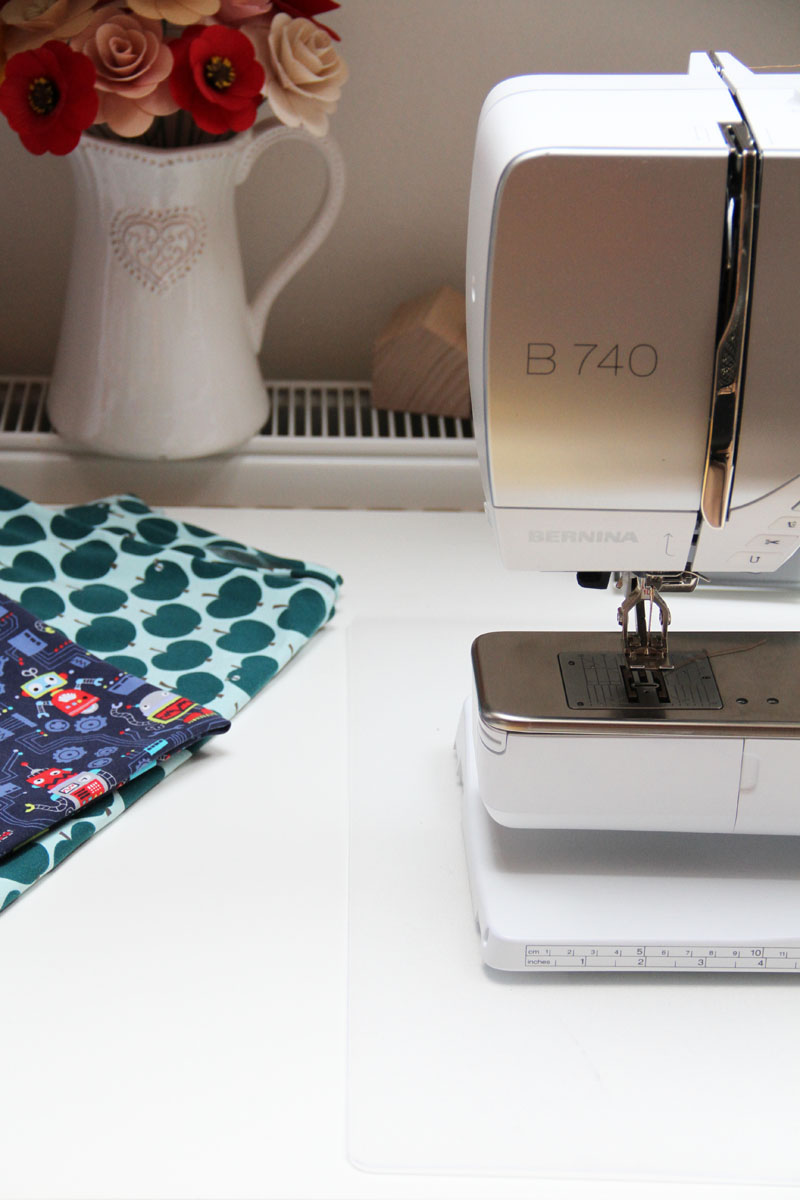 2 - How to transfer the pattern to the fabric so that it disappear after washing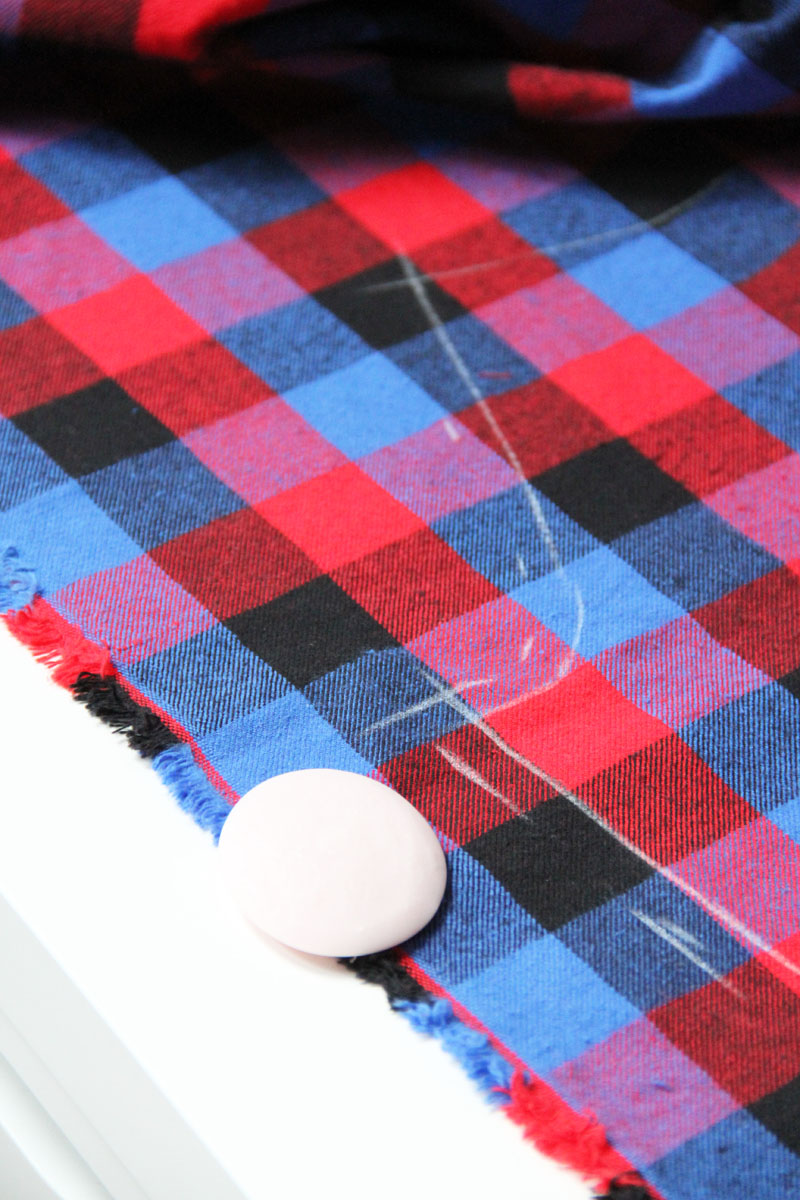 I presented some of the ways to copy the pattern to the fabric in this article, where you will also learn how to choose the right one for you: How to transfer the paper pattern to the fabric.
My favorite method is to redraw the pattern with an ordinary soap. That's what our grandmothers did. There are several advantages:
You probably already have a bar of soap at home
Soap leaves no traces after washing
Soap lines are visible on most fabrics
It is easy to use, and you can easily sharpen the edge of the soap with scissors or a knife
3 - Take good care of your sewing machine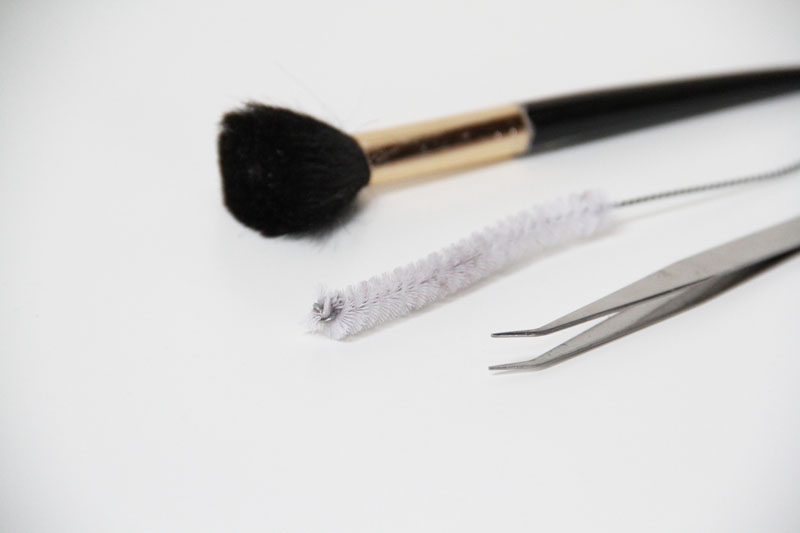 In various discussions, you frequently ask how often you should have your machines serviced. It largely depends on how you take care of the machine, how often you use the machine and also what materials you sew.
Unfortunately, regular cleaning is often underestimated. If you do not clean the machine regularly, it will be noisy, sometimes the quality of the stitches will deteriorate, other times the machine will overheat (due to a large amount of dust) and there is a risk that it will break.
So, you should definitely clean your machine regularly. Unfortunately, the brushes that come with the machine are usually short, tiny and annoying to use.
I recommend buying a large cosmetic brush for cleaning the largest tufts of dust and bits of thread. There's no need to buy expensive brushes with natural fibers - your machine will not be able to appreciate it (unlike your skin). :D
On the other hand, avoid suspiciously cheap pieces - you don't want your brush to shed bristles all over the place.
Also, do not use old brushes that were previously part of your cosmetic toolkit. There may be remnants of make-up or powder on them (even after thorough washing), and this is something that will definitely not benefit your machine.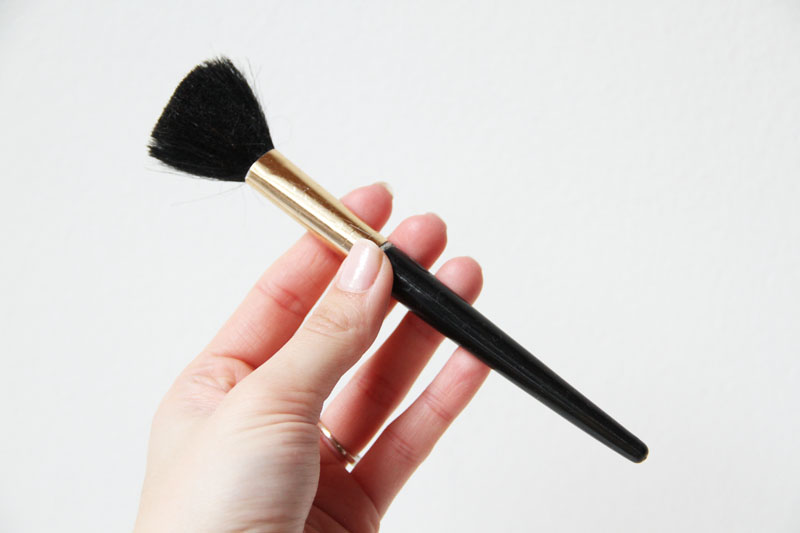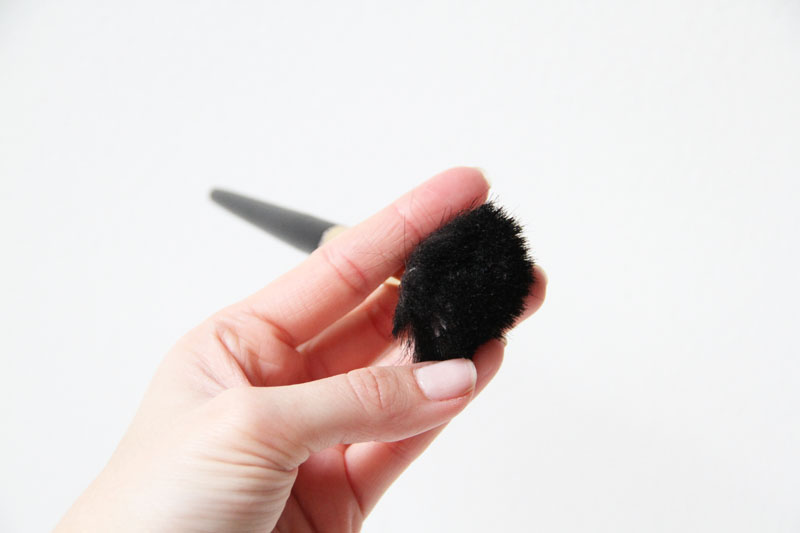 Cosmetic brushes are large and dense, so they are ideal for quick cleaning. Basic cleaning pass will take you a few seconds, so you can do it after each sewing session. This way you can keep your machine in good condition.
4 - Make your machine last for many years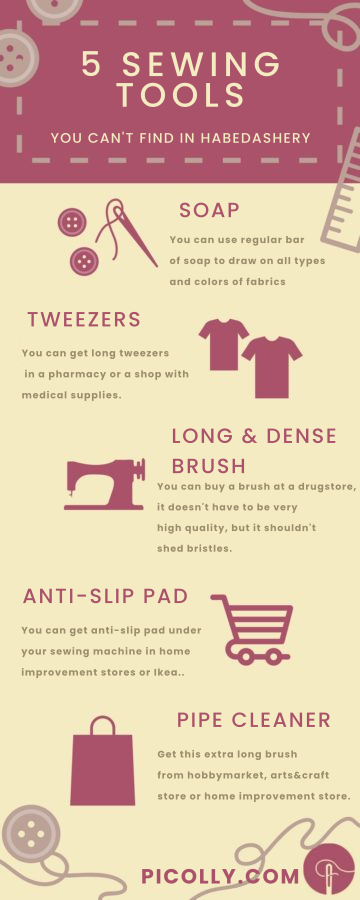 Sewing machine needs to be thoroughly cleaned from time to time. How often you should perform a more thorough cleaning depends on what kind of machine you have. Some machines (like Ikae, for example) do not have a well-sealed inner space and therefore clog much faster than higher quality machines. Because of this, they usually break down more often.
However, even if you have a quality machine and you use it 8 or even 10 hours a day, then a thorough cleaning might be needed after each busy day. It also depends on the fabric used - some make a bigger mess (terry, wellsoft, etc.).
Around Christmas, I decided to have my machine professionally cleaned after two years of intensive use. But I found that getting hold of sewing machine repair shop (really good one) is not easy at all. When I found the right shop, they told me that I could bring the machine in a month and that the cleaning would take 2-4 weeks! So, I picked up a screwdriver and disassembled the whole machine myself. I was afraid I wouldn't be able to put it together, and I was also afraid of what I would find inside (I wouldn't be surprised if there was a mouse inside :D).
But the big surprise was that the machine was completely clean, I didn't have to clean the inner spaces at all. So, I put the machine back together and I was very relieved that I didn't ruin it when I underestimated thorough cleaning for so long.
If you want to do a thorough cleaning (and reach deeper into the machine) then I recommend buying a pipe cleaner brush like the one in the photo below.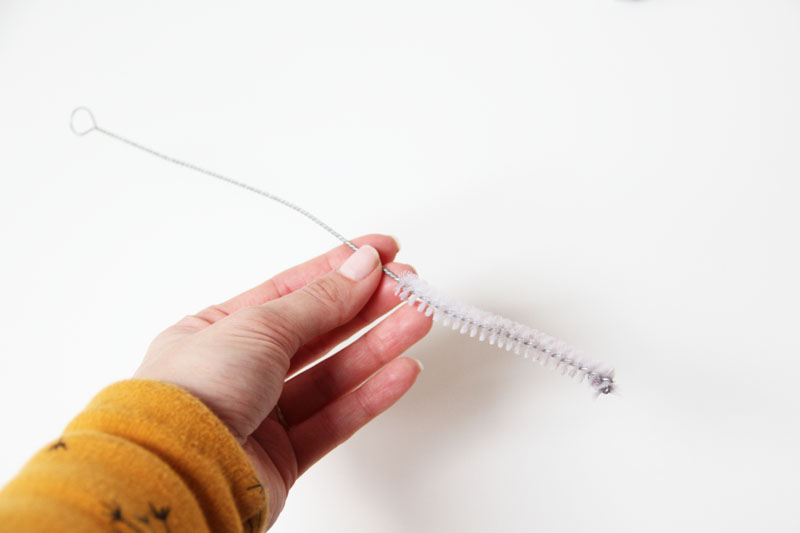 I was looking for it for quite a long time and then I came across it in a local home improvement store. It was somewhere near the staples and nails.  You wouldn't believe how much joy that little cheap brush brought me!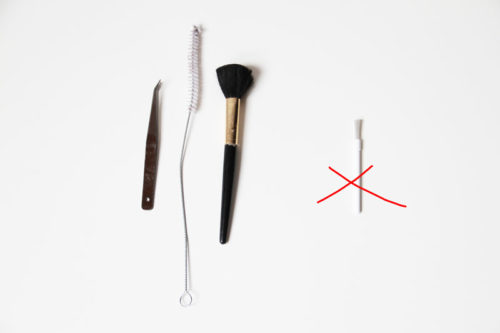 The fact is that with it you can get to even really hard to reach places I use it most often when cleaning the overlock.
5 - I can still see well, but the eye of the needle is getting smaller
I'm not that old, but I don't have the best eyesight. I wear glasses or contact lenses, but I still sometimes have trouble threading the needle. This may not be your case, but you may have a problem with the overlock, because all the eyelets are so tiny, and they are in such small space.
Therefore, I recommend buying a long tweezers. I've had mine for a really long time - since high school. Long tweezers were one of the things we frequently used in chemistry labs. In any case, you can get long tweezers in a pharmacy or a shop with medical supplies.
I also use tweezers for removing lumps of dust from the interior of my machines.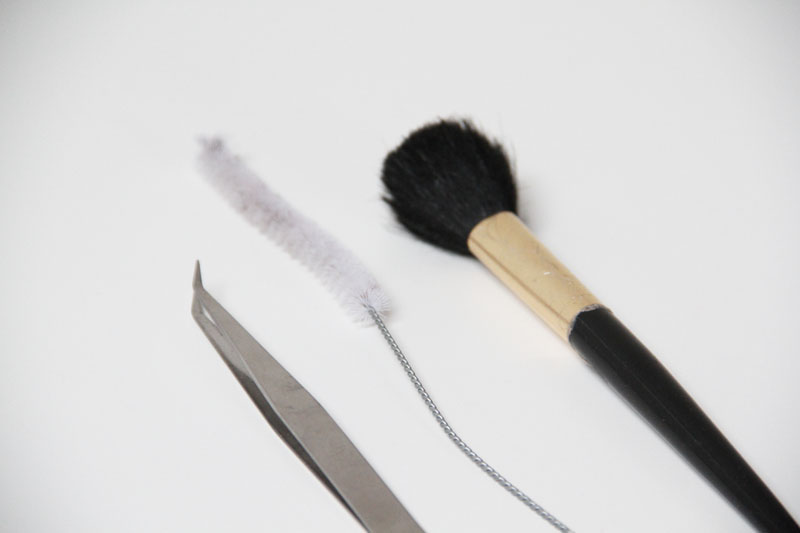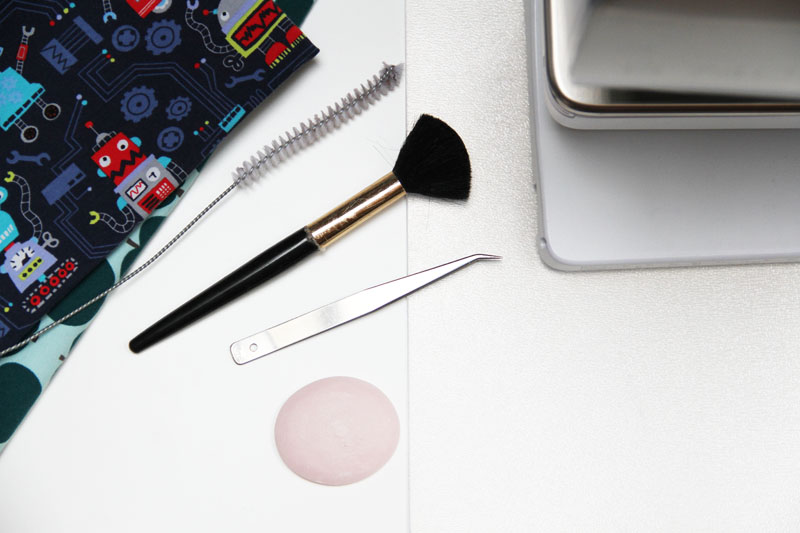 What are your favorite sewing gadgets that can't be bought in haberdashery?
Have a nice day, Peťa