When I made the last pattern for children's dress with long sleeves, pockets and a pleated skirt, I also made this dress in mustard color during the testing of the pattern. Terulka has an indisputable advantage, because this beautiful color suits her very much thanks to her skin color. When I wear the mustard, I seem to turn pale and greenish, so in the end I look terribly unhealthy. Well, not everyone is so lucky. And because I really like this dress on Terulka, I thought it would be a shame if I didn't show it to you here at least for your inspiration. Because you may like this combination better than the one with ladybugs…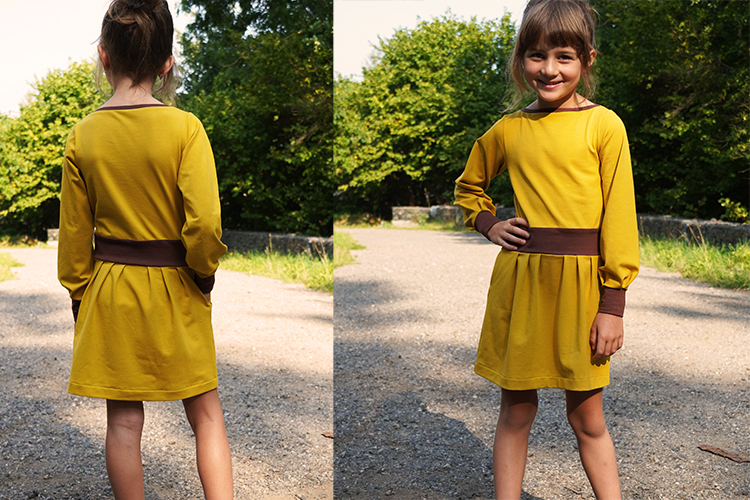 You can get pattern for this children's dress in online store:
Recommended material
For this mustard dress I used a medium thickness cotton knit with elastane from Důmlatek.cz: Monochromatic cotton knit. If you don't like this color, don't worry, because they have this knit in many different colors! Waist belt and hems are from the same knit in different color: Dark brown knit.
Required amount of material
(for fabric width of 140 cm)
for sizes 80 - 122: 80 cm
for sizes 128 - 140: 100 cm
for sizes 146 - 164: 150 cm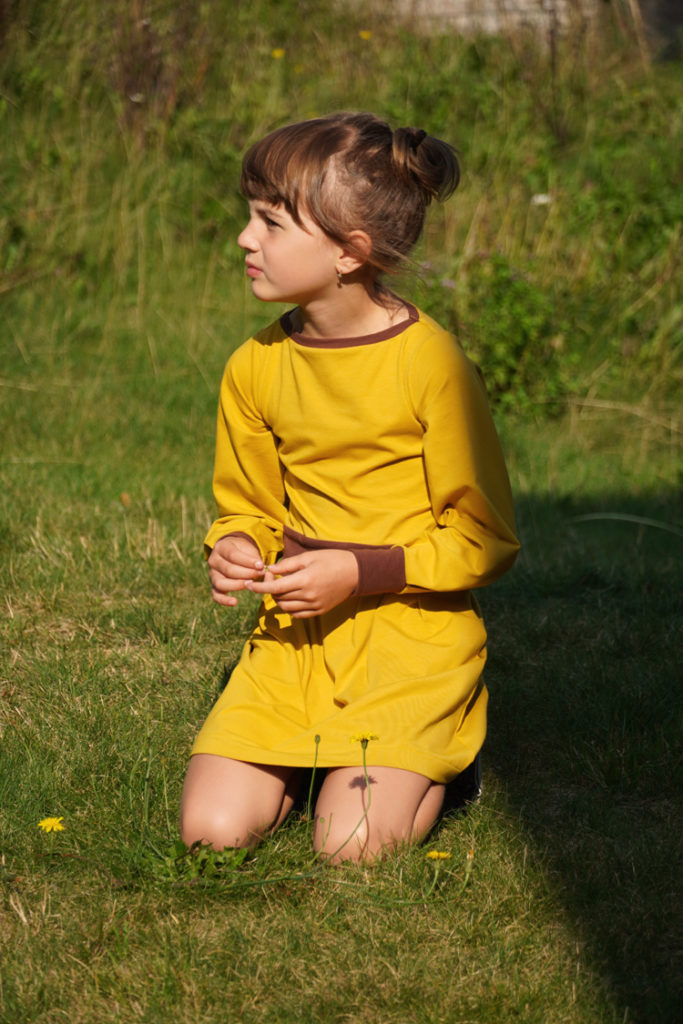 If you like the dress and you would like to sew it, check out the detailed photo instructions here:
Sewing instructions for the LADYBUG dress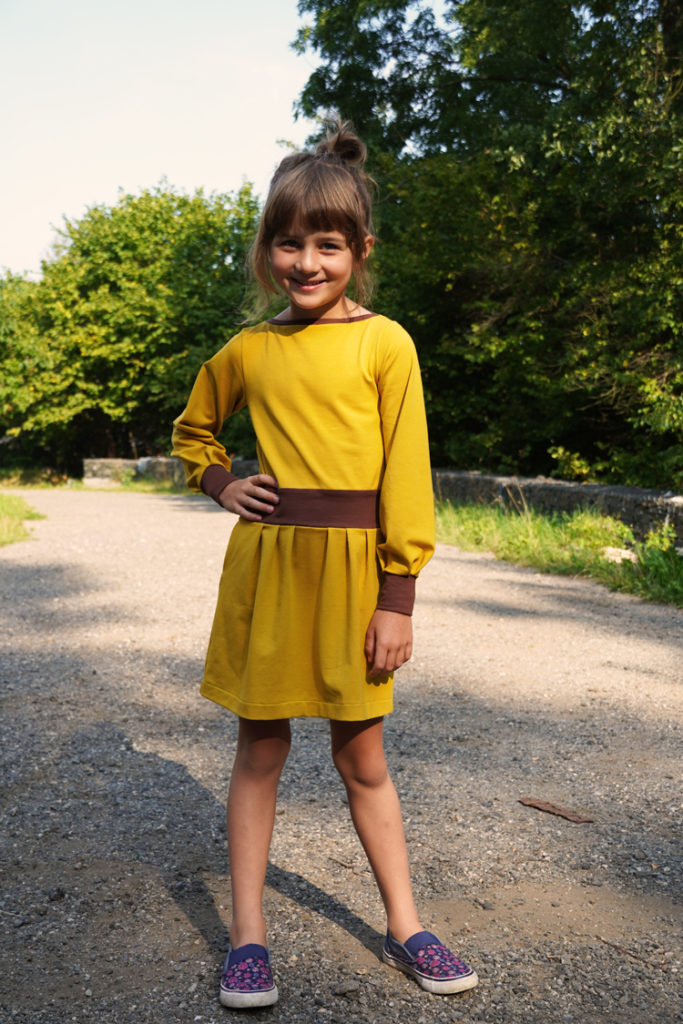 There's nothing more to add but a few photos for inspiration.
Have a nice day, Peťa
PS: Did you know there are also free patterns on my blog? You can find free to download patterns here:
Free pattern - Women's skirt SWING Free pattern - Women's T-shirt