I was wondering when to release this pattern, whether in summer or in winter. But in the end, I concluded that it doesn't really matter, because it can be used all year round. During the summer you can use it as a casual top or summer pajama, in winter you can use this pattern as an undershirt, the inner warm layer of clothing. You will find detailed instructions on how to easily sew children's tank top / undershirt in this article.
You can get this pattern in my online store:
Pattern for children's tank top BASIC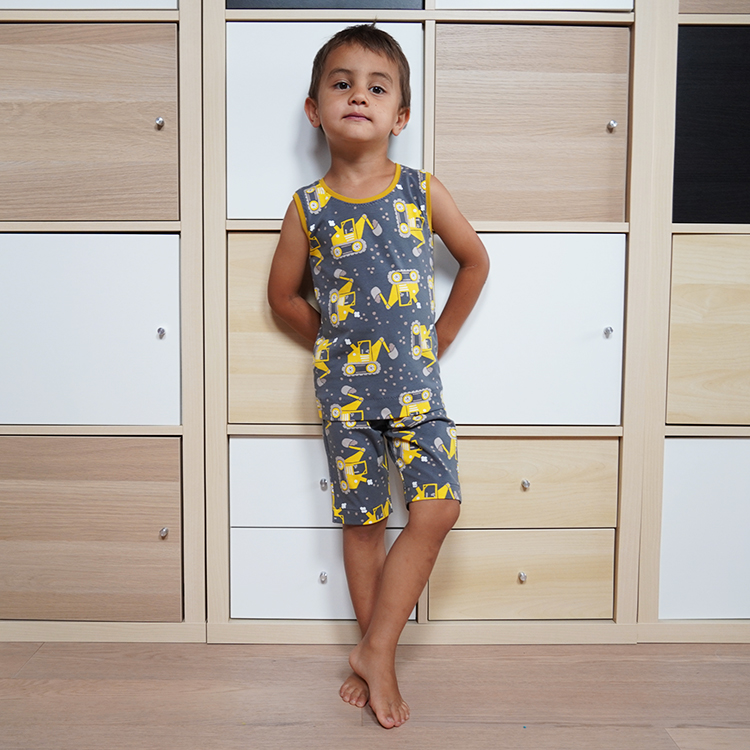 Recommended material:
I recommend using thin or medium knits – elastic fabrics (ideally cotton knit with elastane etc.).
Required amount of material:
sizes 80 - 122: 60 cm (width of fabric 120 cm and 140 cm)
sizes 128 - 164: 80 cm (width of fabric 120 cm and 140 cm)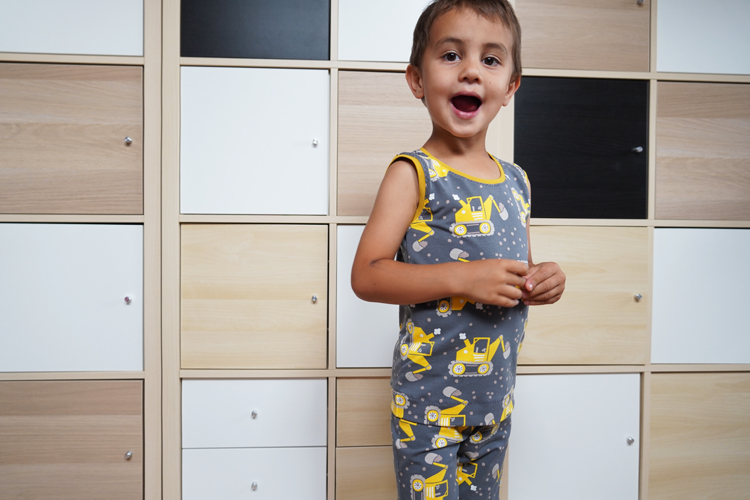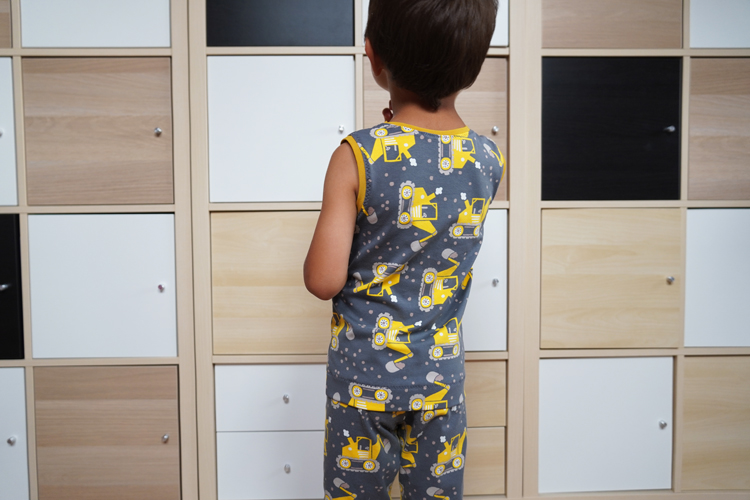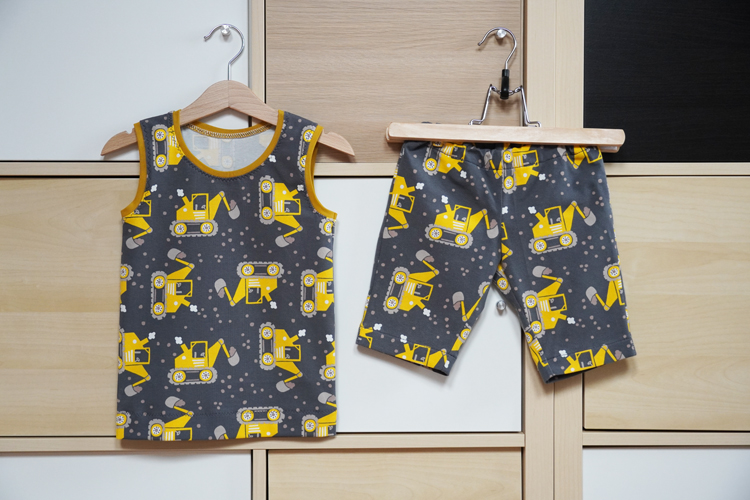 How to sew the children's tank top step-by-step
Right from the start, I have to say that I have made my work unnecessarily harder because of the fabric used. The fabric has a beautiful pattern at first glance, but if you look at it with the sewer's eye, you will find that the pattern goes in virtually all directions, so no matter how hard you try to position the pattern piece, you never get the excavators going the right way. There will always be three excavators facing different ways around each one positioned the right way. So, you won't be able to position the pattern pieces 100% right or 100 % wrong using this kind of fabric!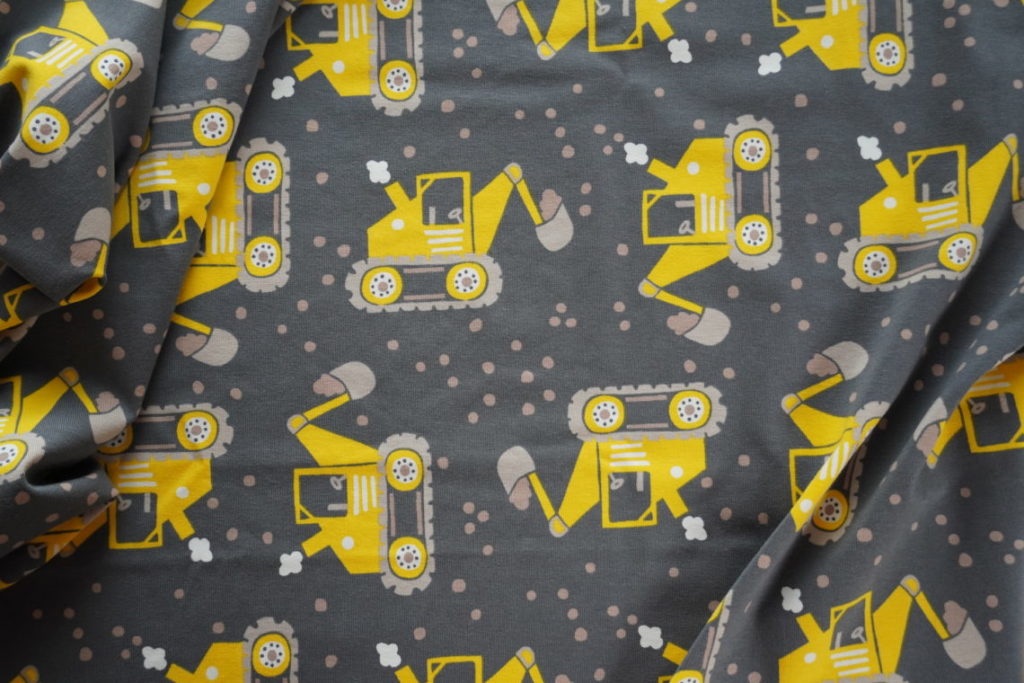 I should say that this fabric was chosen for Tom by Terulka during our trip to Dresden.
Prepare 1x front piece (folded fabric cut) and 1x back piece (also folded fabric cut). Next you will need some kind of material for hems, you can use lengthwise folded elastic band, lace, decorative hemming band or classic knit stripe. I'm going with 3 cm wide knit stripe cut from whole width of the fabric (140 cm).
I've used both overlock and regular sewing machine for sewing this tank top. On my regular sewing machine, I've set up a very flexible three-step zigzag and slightly reduced the tension of the lower thread and the pressure of the foot.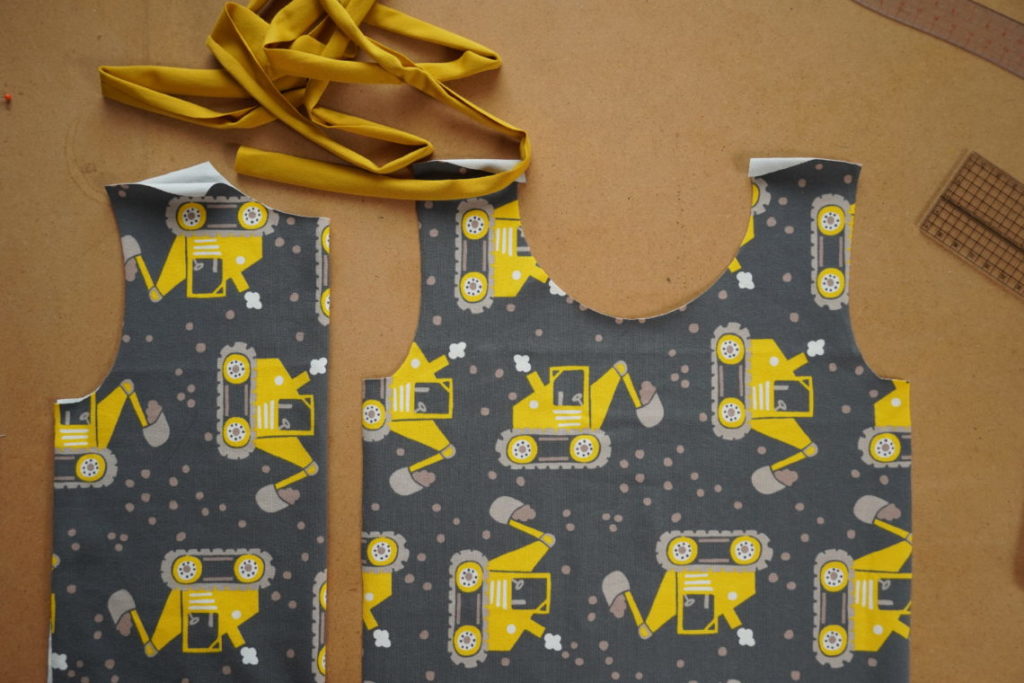 Let's do one of the shoulder seams first.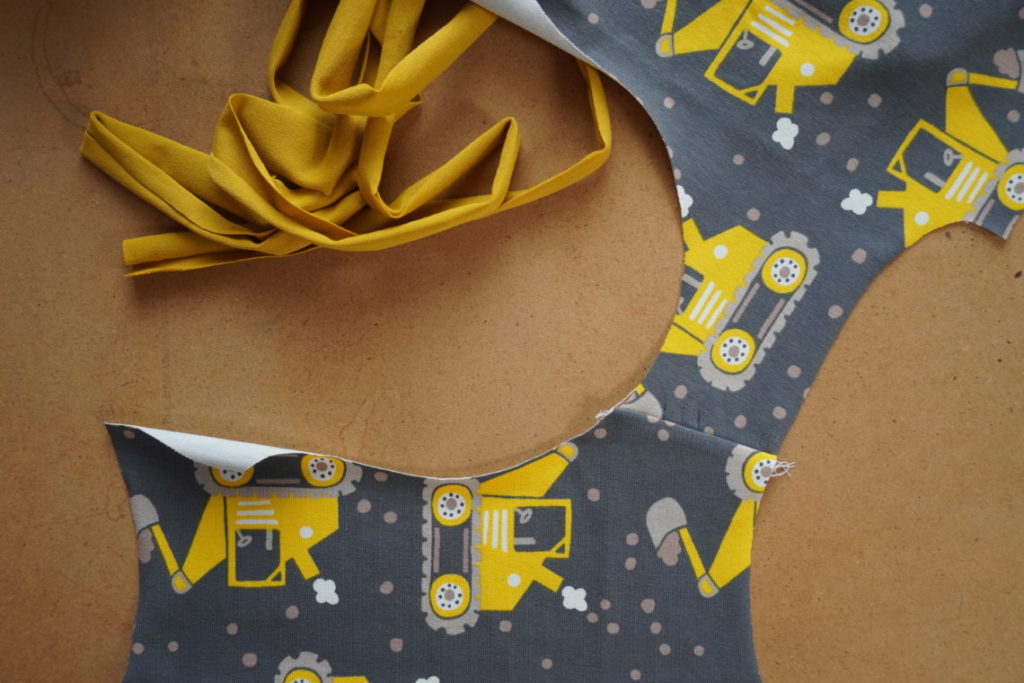 Then do the hem of the neck opening. I've done the hems with lengthwise folded knit stripe. You can stabilize the seam allowance near the hem with some very flexible seam so that the hem does not twist later.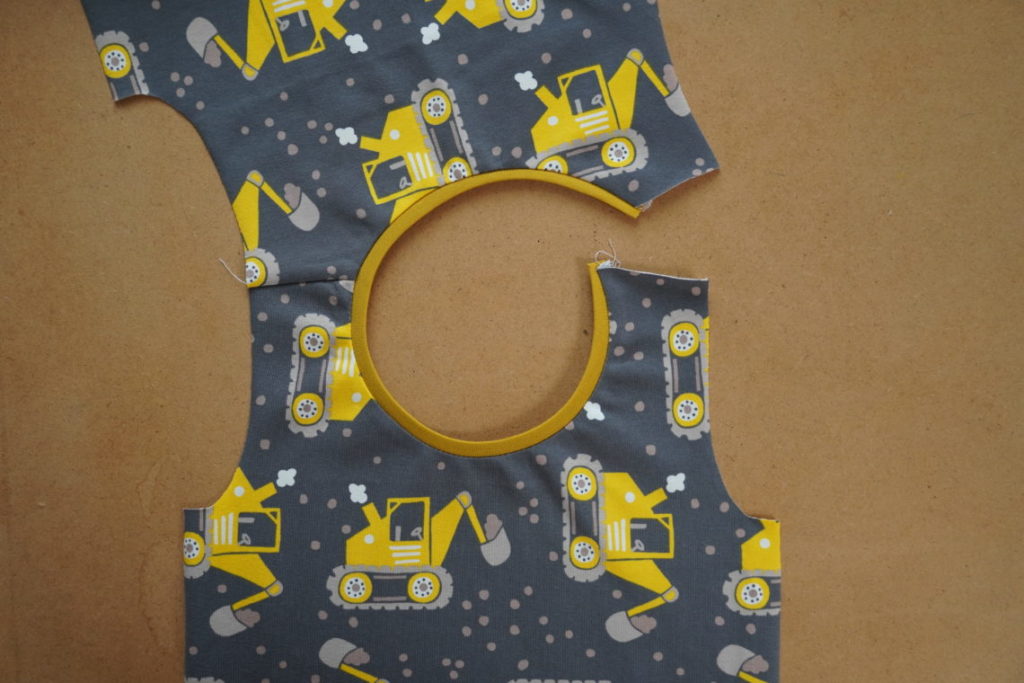 Then do the other shoulder seam.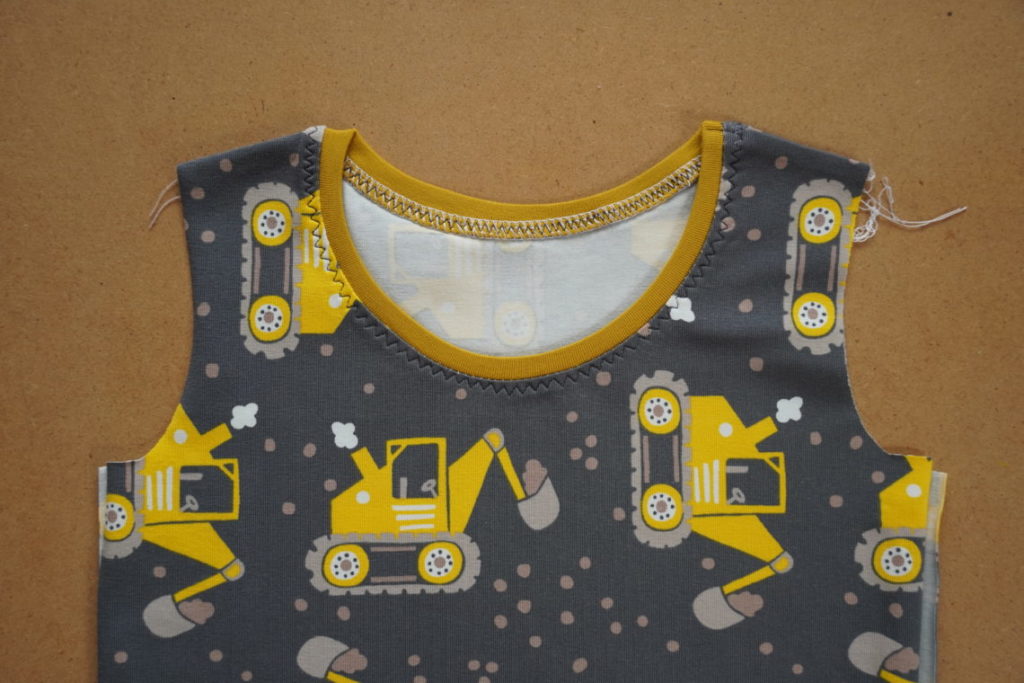 Make a short locking seam to flatten the seam and the hem.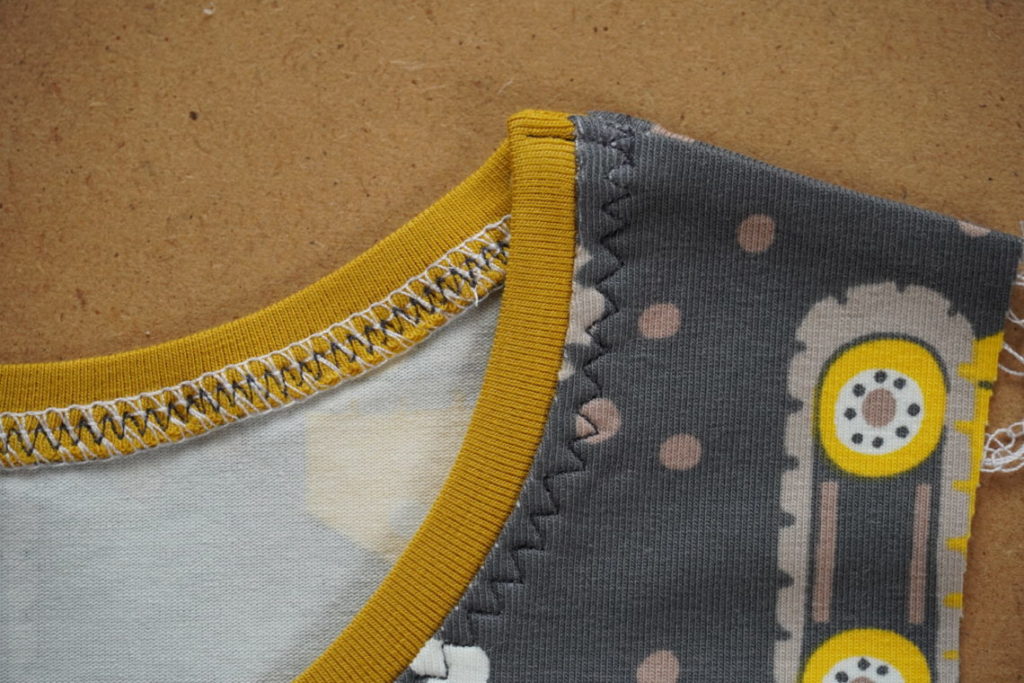 Do the hems on both arm openings.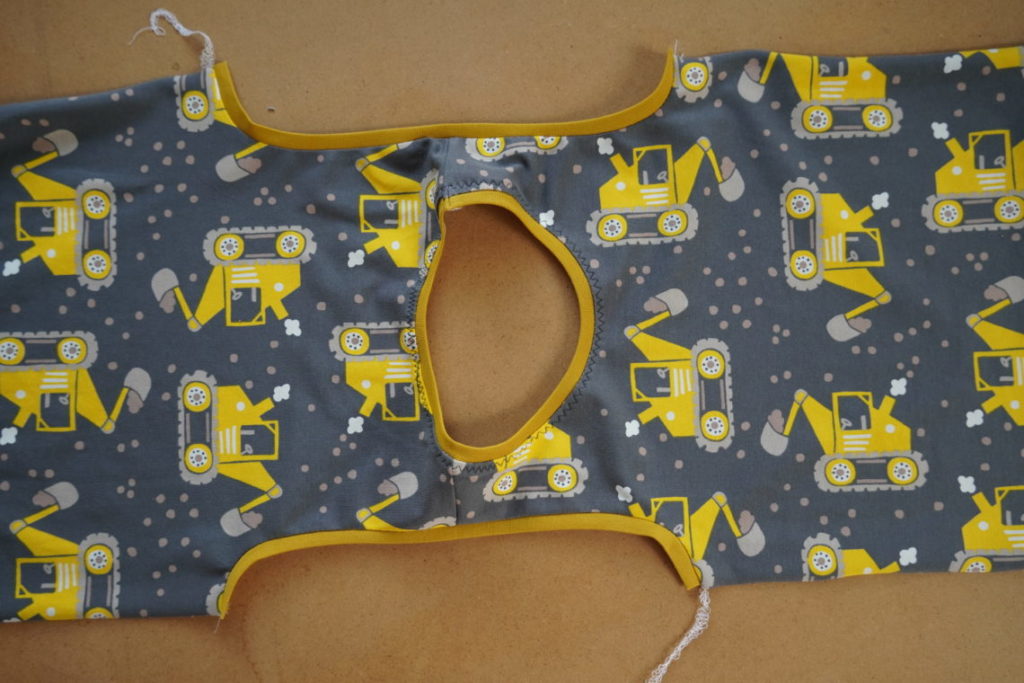 Here you can stabilize the seam allowances near the hems with some very flexible seam too.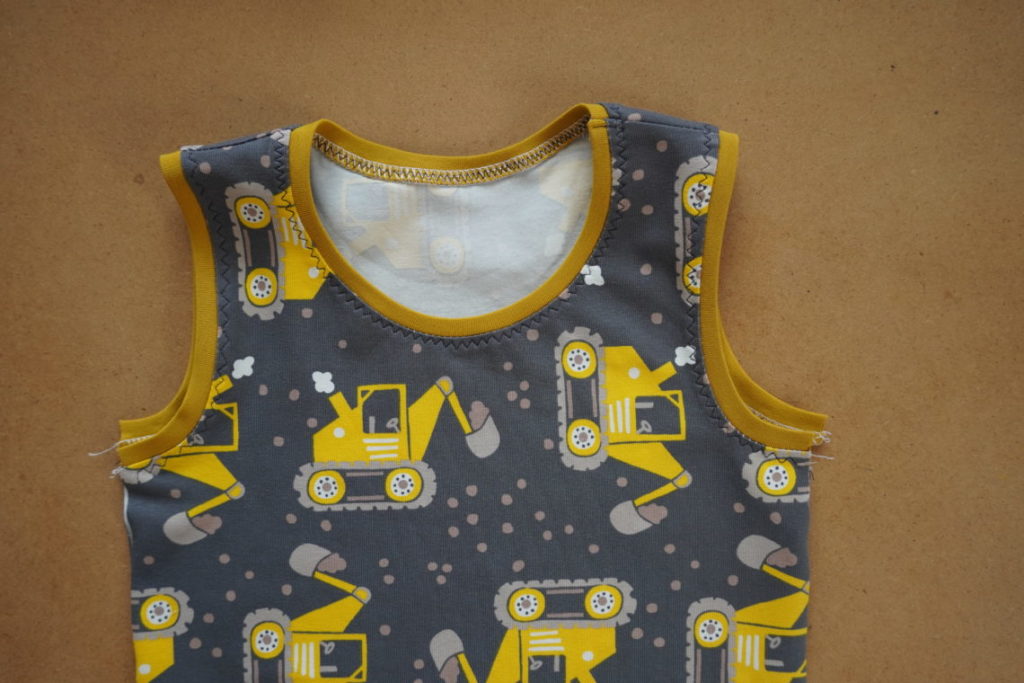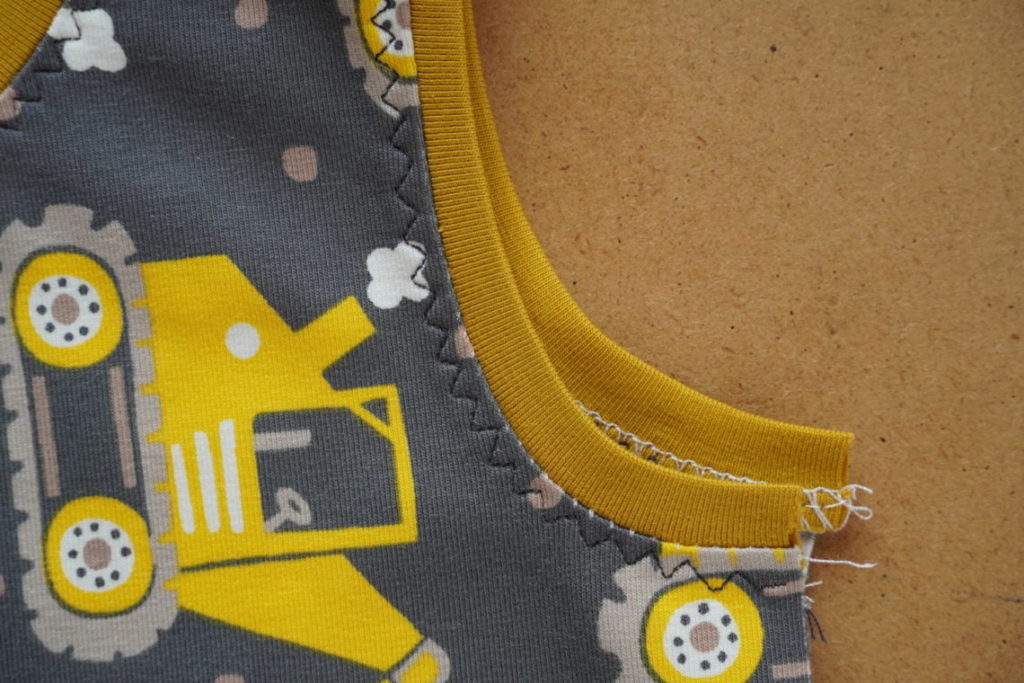 Sew both side seams.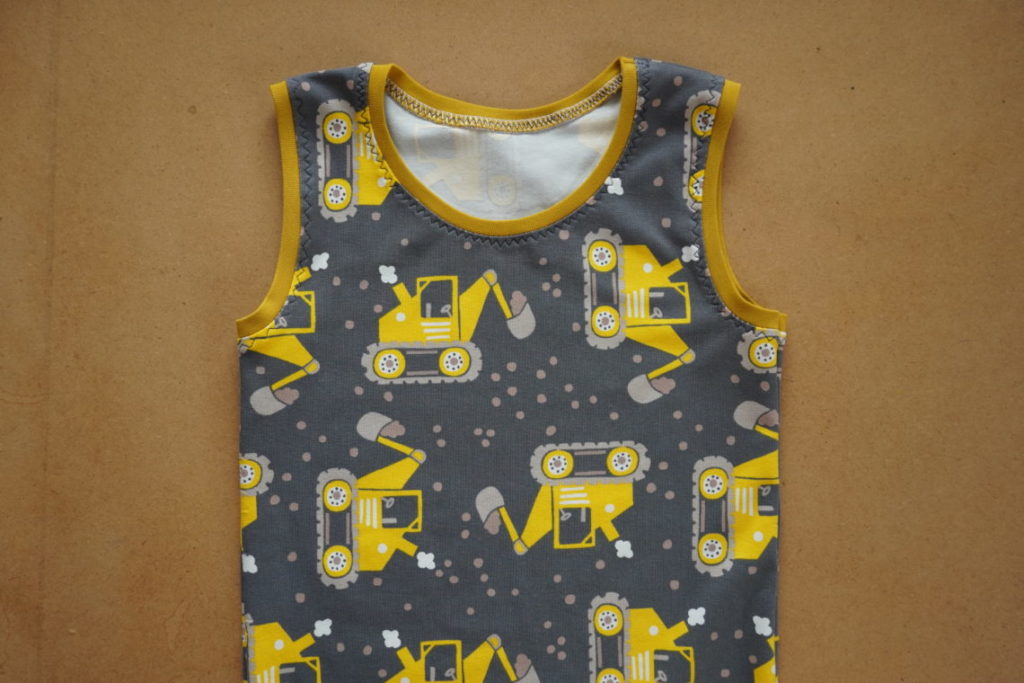 If you have a fabric with a very distinctive pattern, you may try to make it tile in the side seams. If you want to make the pattern transition seamless, you must think about it when positioning the pattern pieces on the fabric.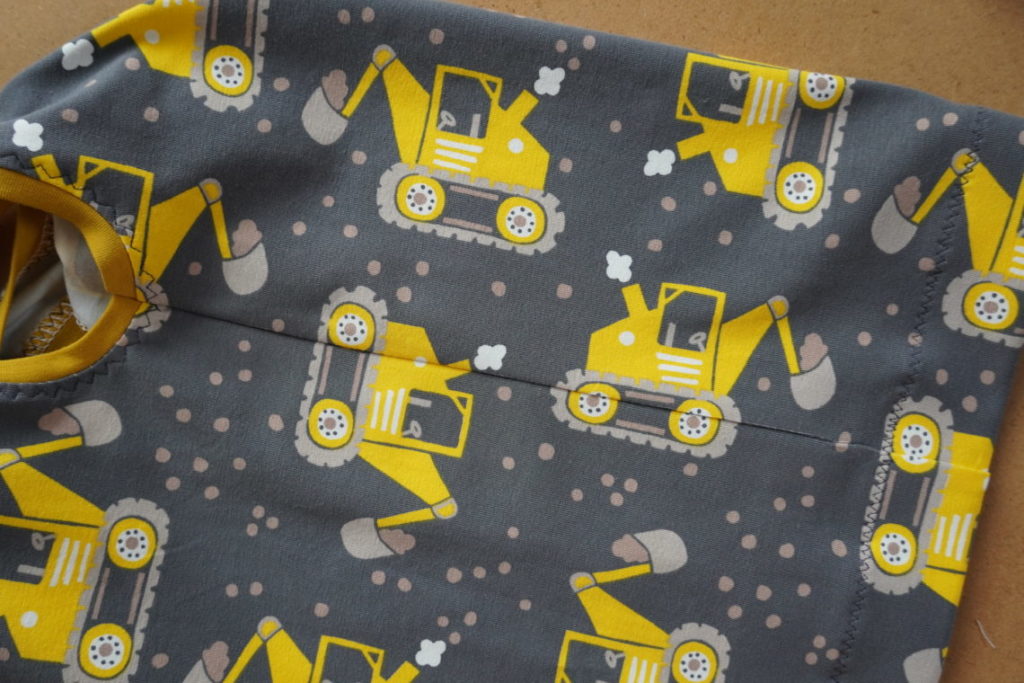 When sewing the side seams, be very careful about the nice overlay of the front and back piece in the arm openings area to avoid any nasty unevenness.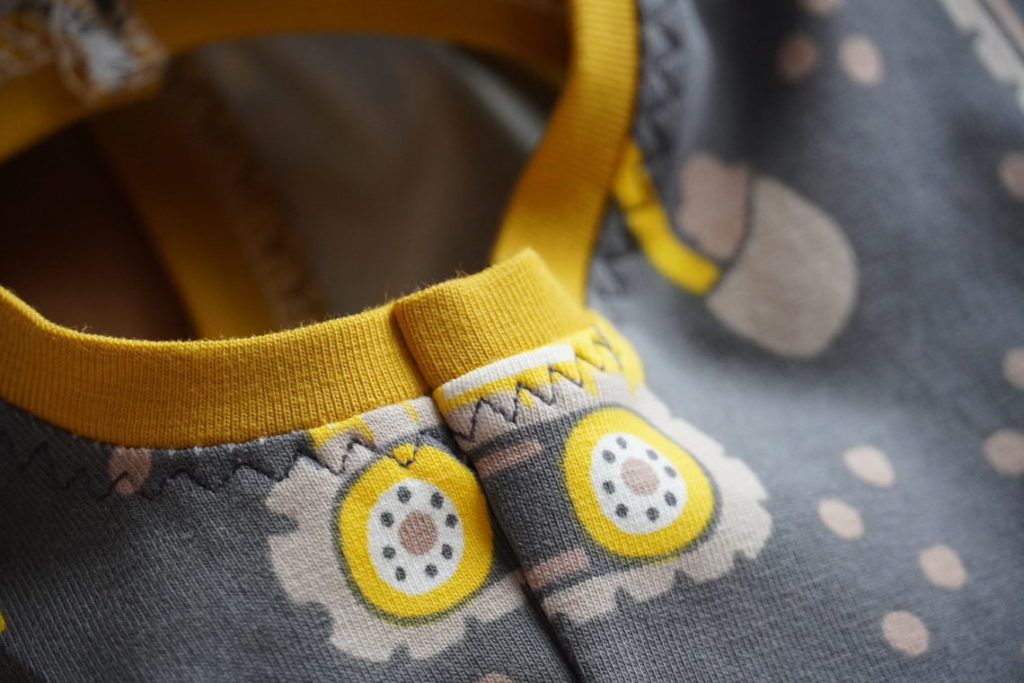 Clean the bottom hem and fold it about 3 cm to the inside of the tank top, sew through with elastic seam.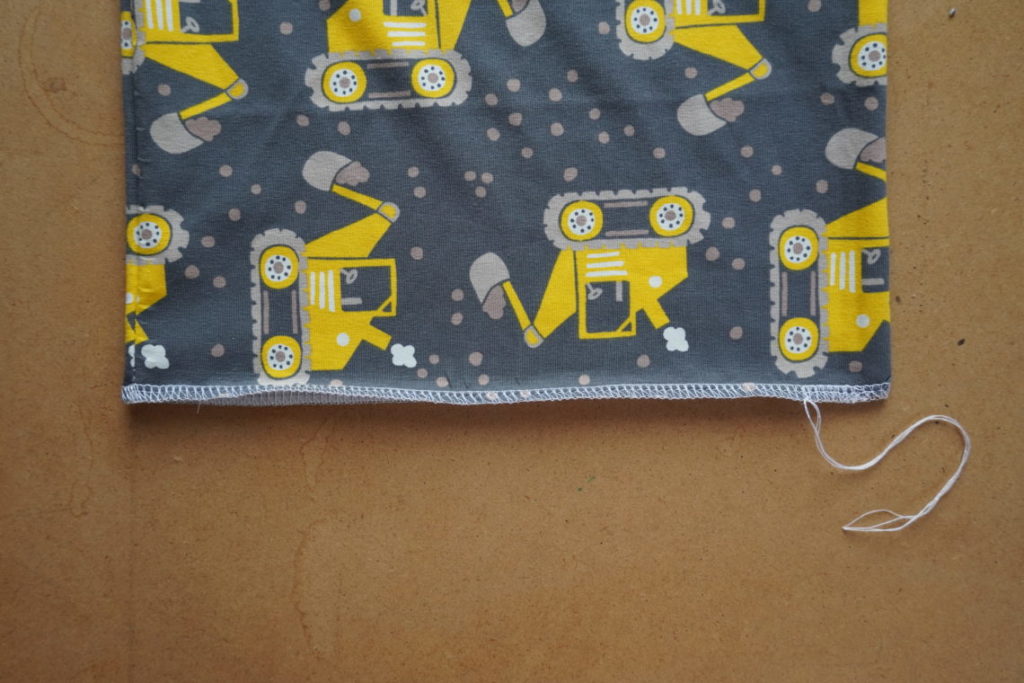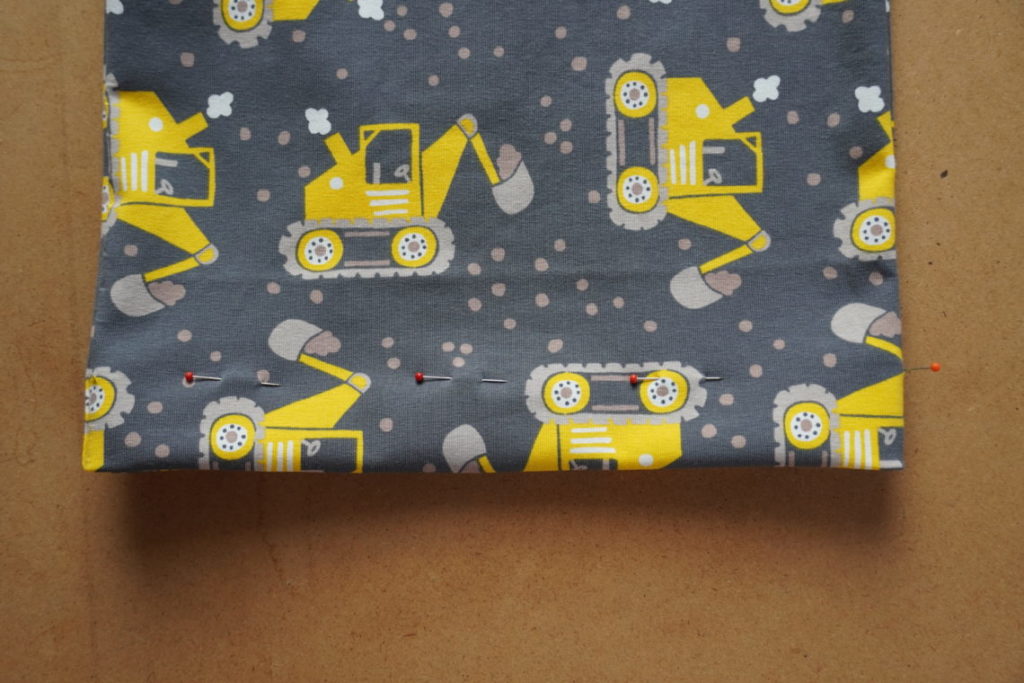 And that's it, tank top is ready. That was quick, huh?
PS: You can get this pattern here:
Pattern for children's tank top BASIC