Today's article is about sewing reversible hat. My pattern for this hat is available in children's, women's, and men's sizes. You can sew this hat for literally anyone. Sewing is quite easy, so I can recommend this pattern to beginners. There are 9 ready-made sizes - from newborn up to 63 cm (head circumf.). This hat is a bit shorter than my double-layered monochromatic hat (there's a less extra material on top).
You can get the pattern for this reversible hat here:
Pattern for reversible hat in children's / women's / men's sizes (age 0–99)
Pattern for monochromatic double-layered hat (also in full range of sizes) is available here: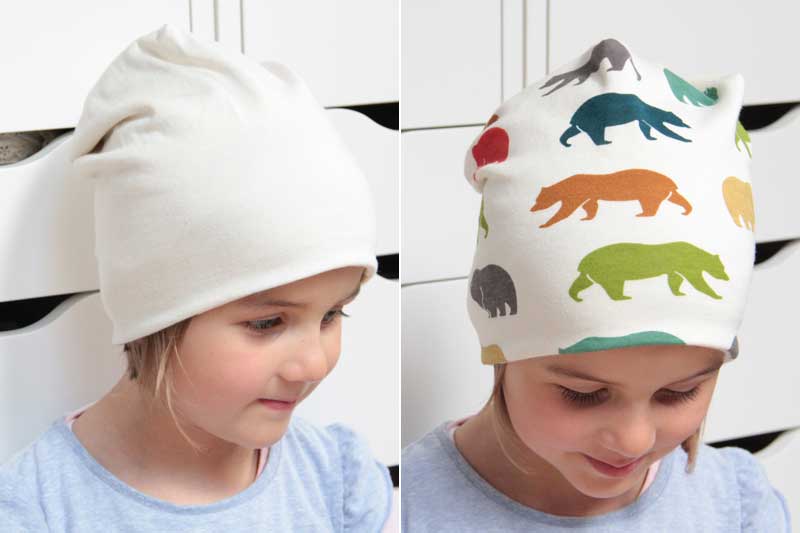 Recommended material
Cotton knit with elastane is the ideal choice for this pattern, but you can also use premium functional knit, microfrech knit, microfresh tracksuit fabric, French Terry, Ponte Roma, or thinner elastic tracksuit fabric. It's also possible to sew this hat from finerib knit, velour, and really (really!) elastic fleece. Any thin / medium elastic knit should work just fine.
You can find large selection of suitable fabrics here: Dumlatek.cz.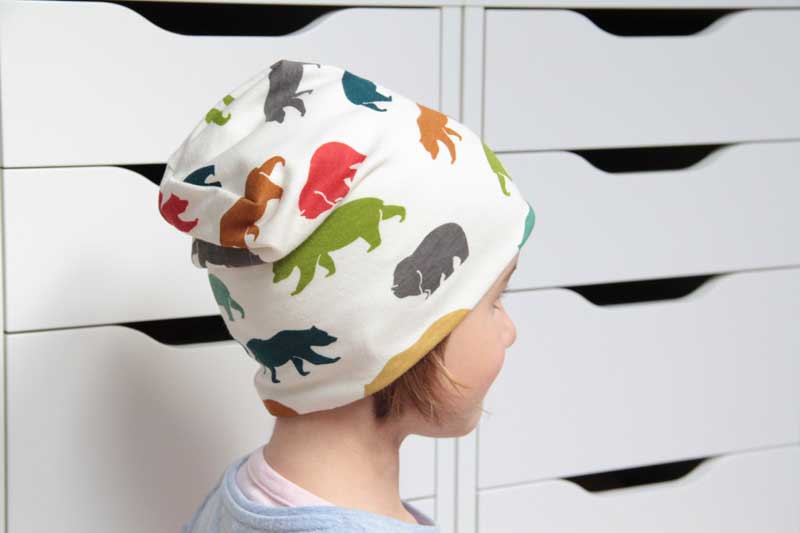 Sewing
Suggestion: Use an overlock (if you have one) or a regular sewing machine to sew this hat. If you are going to use a regular sewing machine, I suggest you read this article:
Cuts preparation
Prepare 1x piece from top fabric and 1x piece from secondary fabric.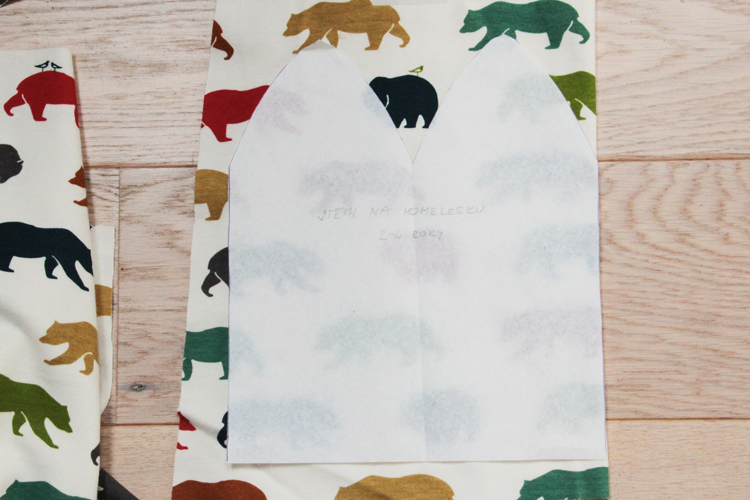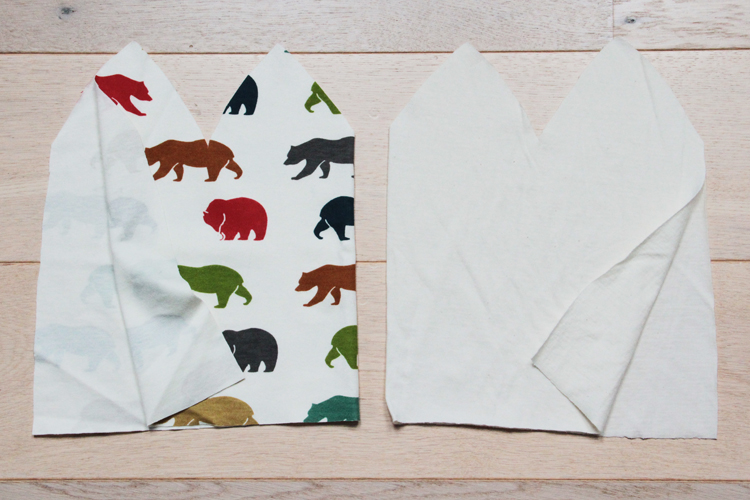 Sewing the top part of the hat
Work on both pieces in the same way for now. Lay the pieces on the table (face sides up). Fold sides of both pieces towards the middle, so you can pin outer edges of the top part of the hat.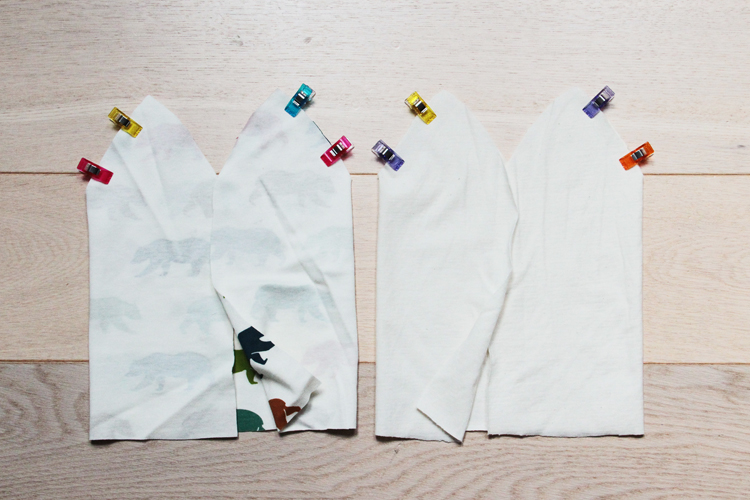 Sew those edges. Pull free ends of thread chain under the loops when sewing on overlock.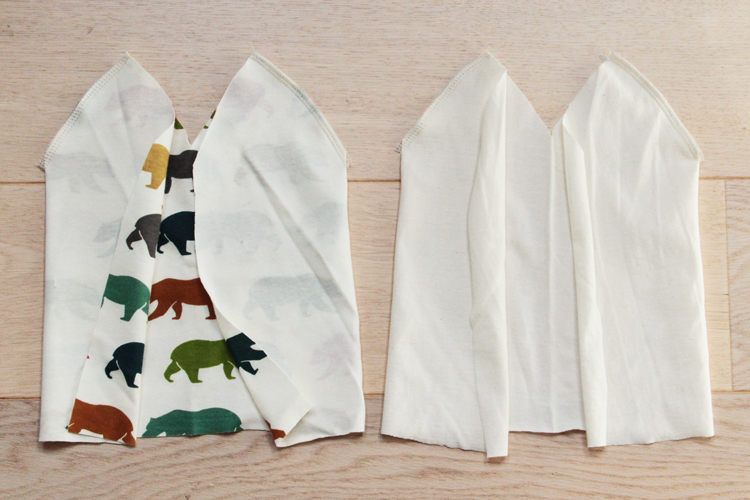 Now fold the pieces (face sides in) and pin the "side seams" (on the side and the top) so you can "close" them.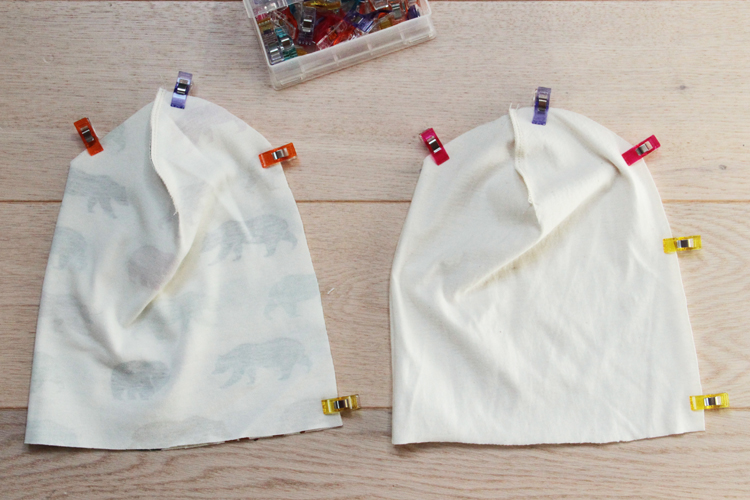 Fold seam allowances (of the completed seams) near the top of the hat in the opposite directions.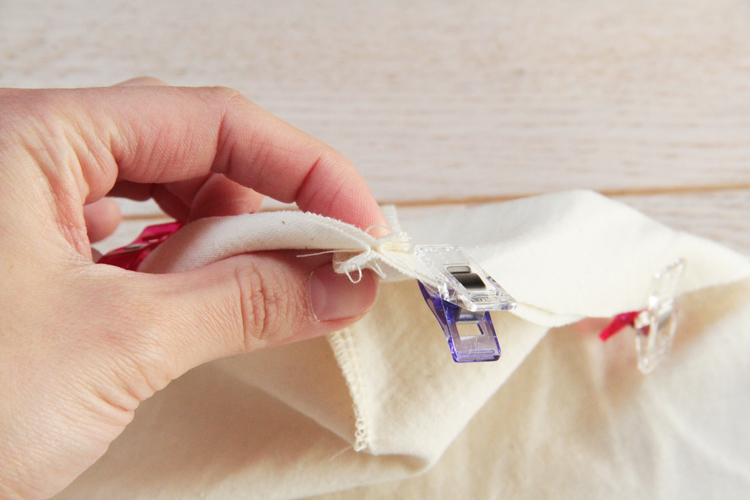 Fold seam allowances (of the completed seams) near the top of the hat in the opposite directions.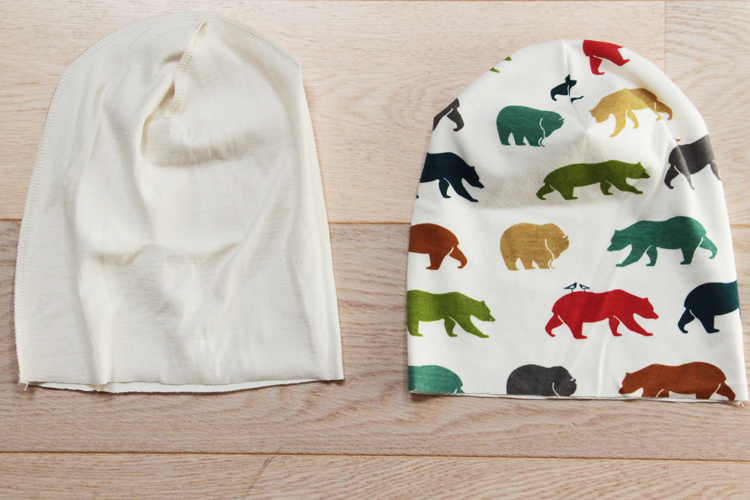 Connecting the pieces
Turn one of the pieces face side out and insert it to the other piece, so that they are face side to face side.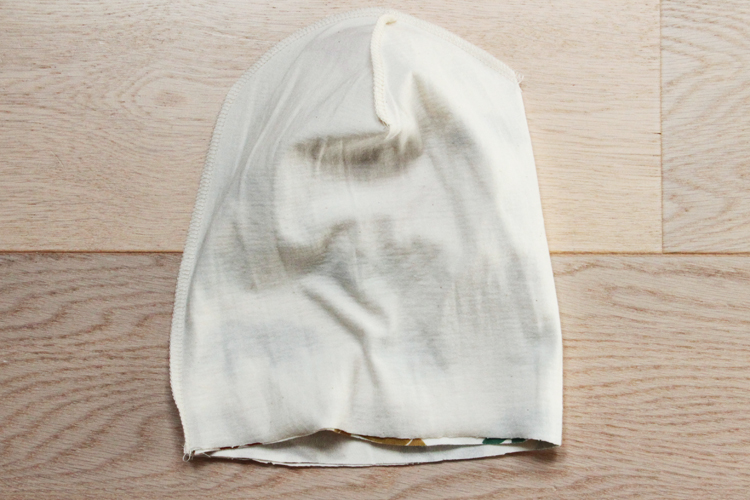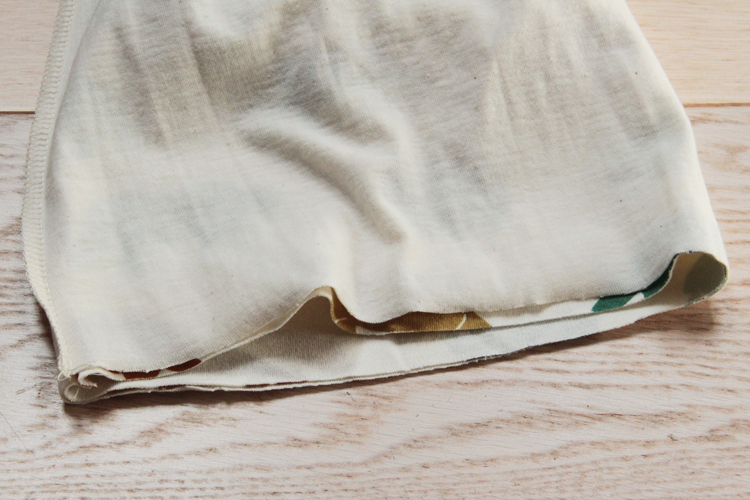 Side seams of both pieces are aligned, and their seam allowances are pointed in the opposite directions.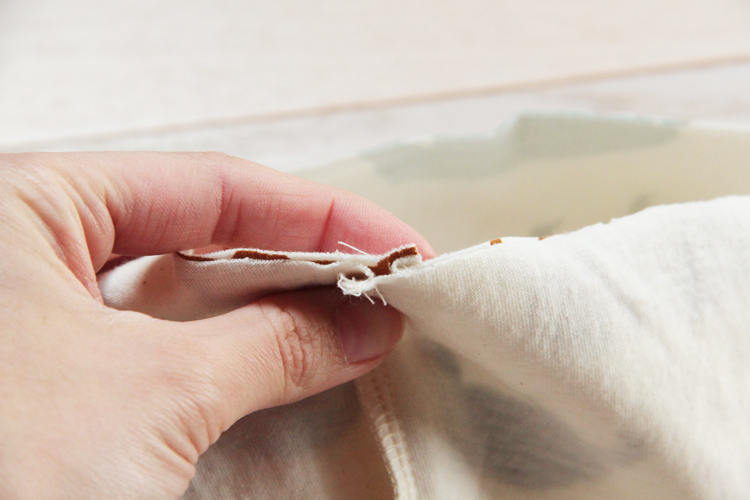 Pin the entire bottom edge of the hat.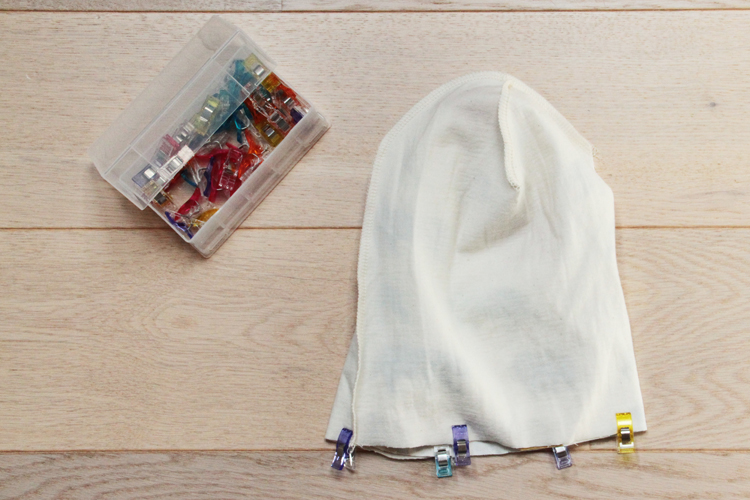 Sew the seam on the bottom edge but leave about 5 cm long gap there.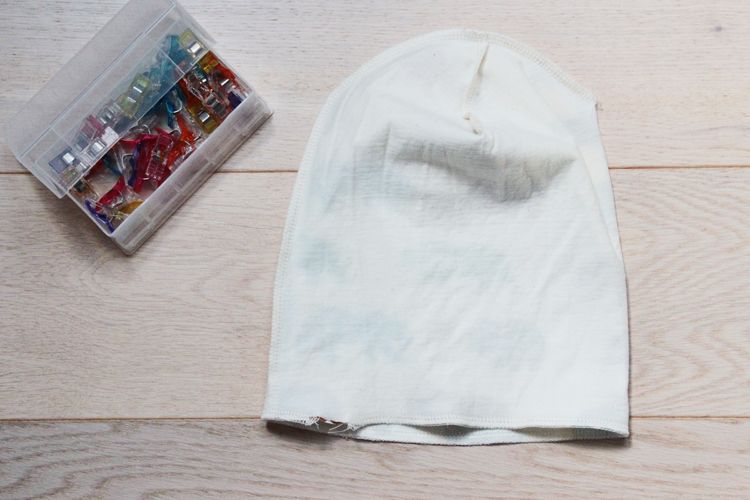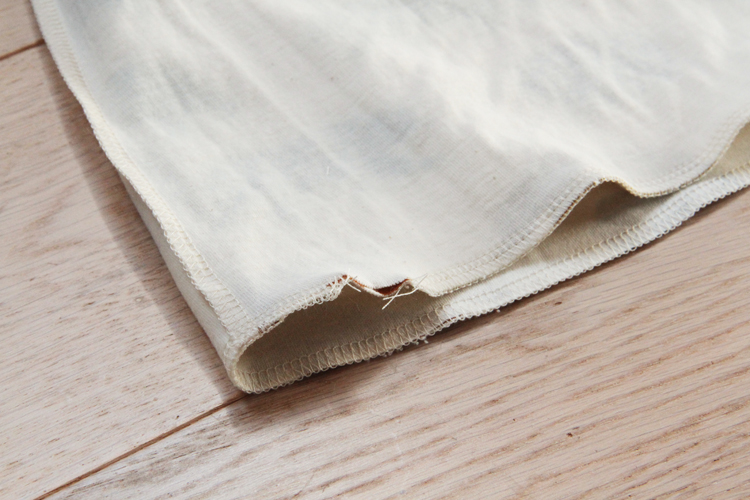 Use this gap to turn the hat on the face side.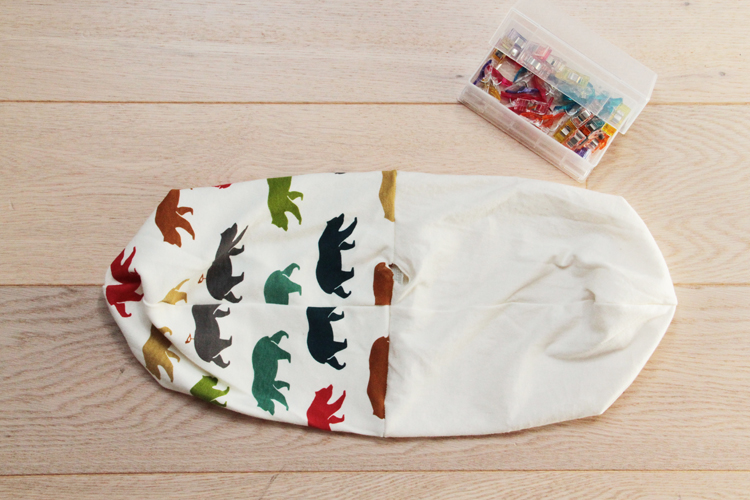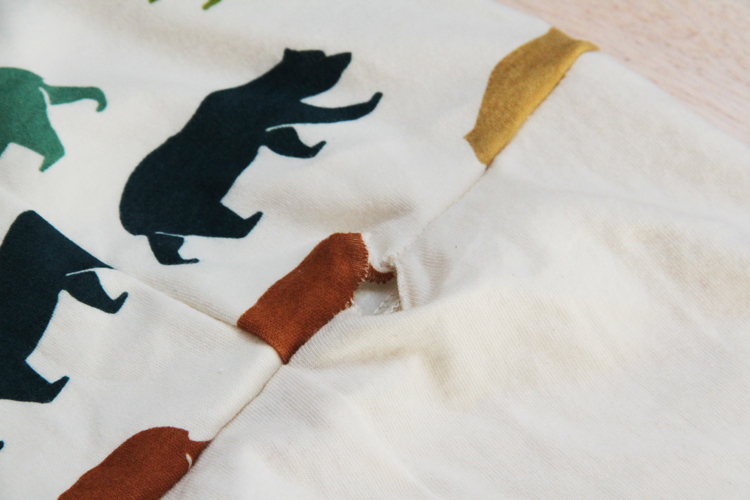 Use hidden mattress stitch to close the gap by hand. Don't forget to iron your hat thoroughly.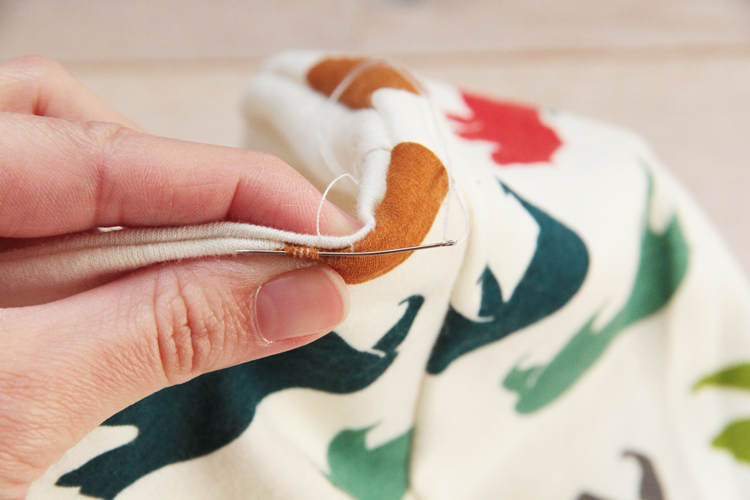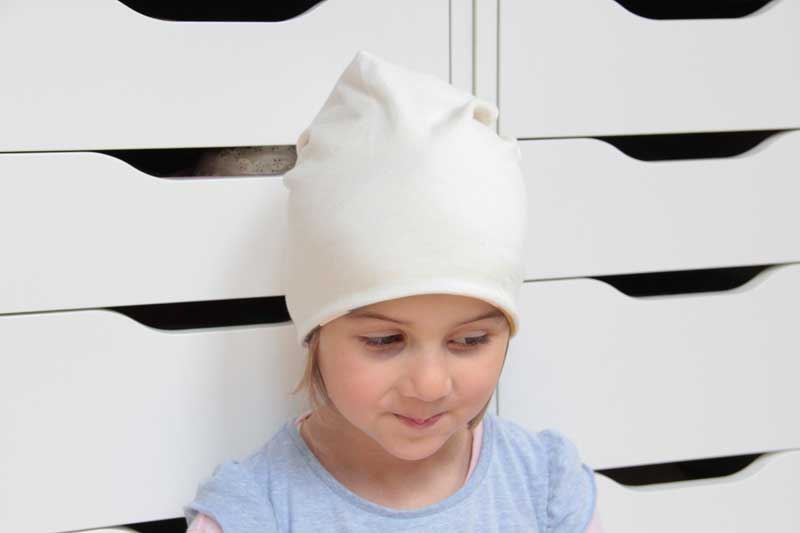 You can get the pattern for this reversible hat here:
Pattern for reversible hat in children's / women's / men's sizes (age 0–99)
Pattern for monochromatic double-layered hat (also in full range of sizes) is available here: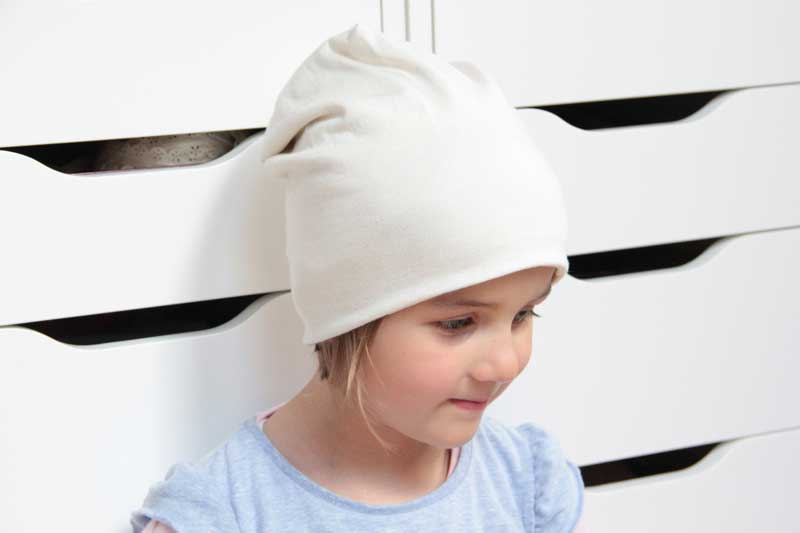 Have a nice day, Peťa