Today I have prepared for you a simple and easy to sew pattern for kid's dress and a tutorial with which you can handle the dress in minutes. The pattern is designed specifically for knit or tracksuit panels and fabrics with a border.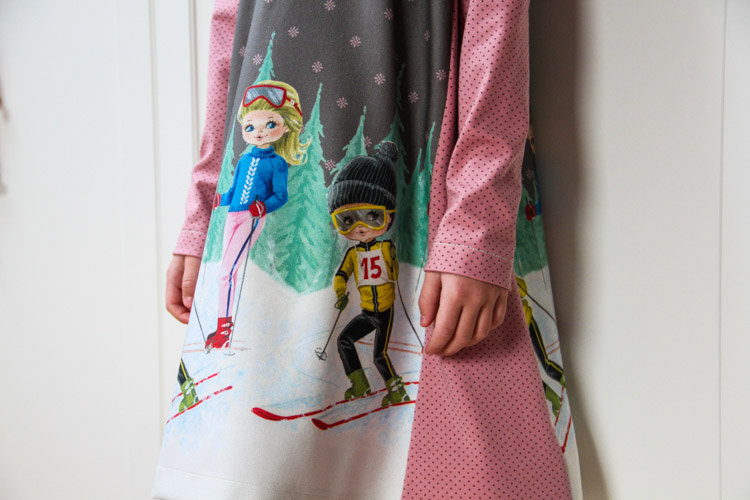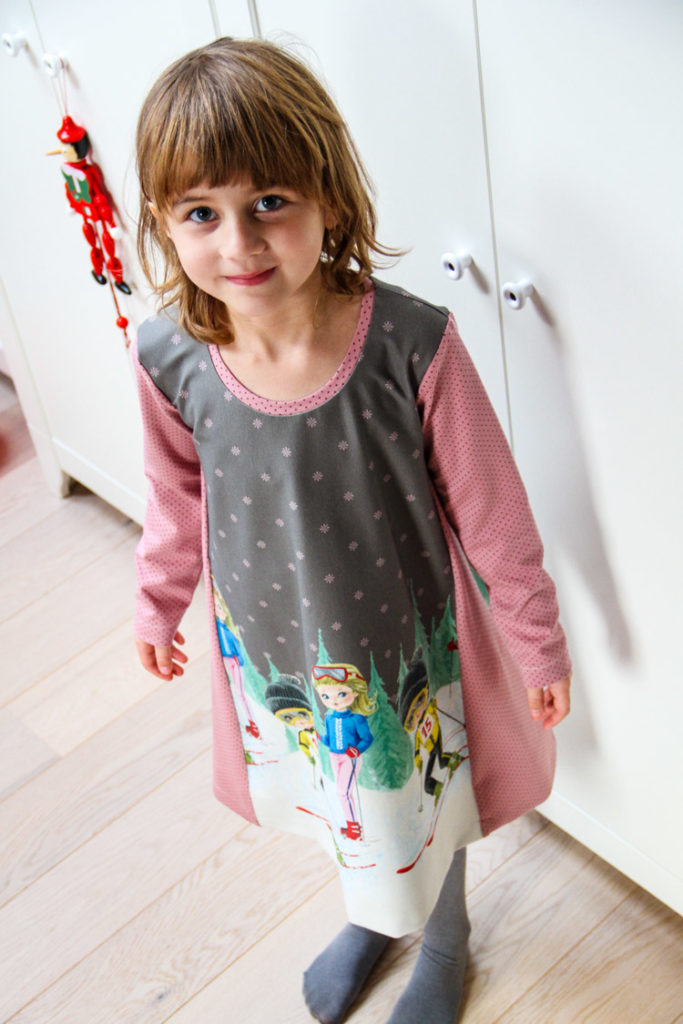 Recommended material:
This is a pattern for a simple baby dress that fits weaker to moderate knitwear. The cut is specifically designed for panels and for fabrics that have a border - the pattern is made especially for these types of fabric.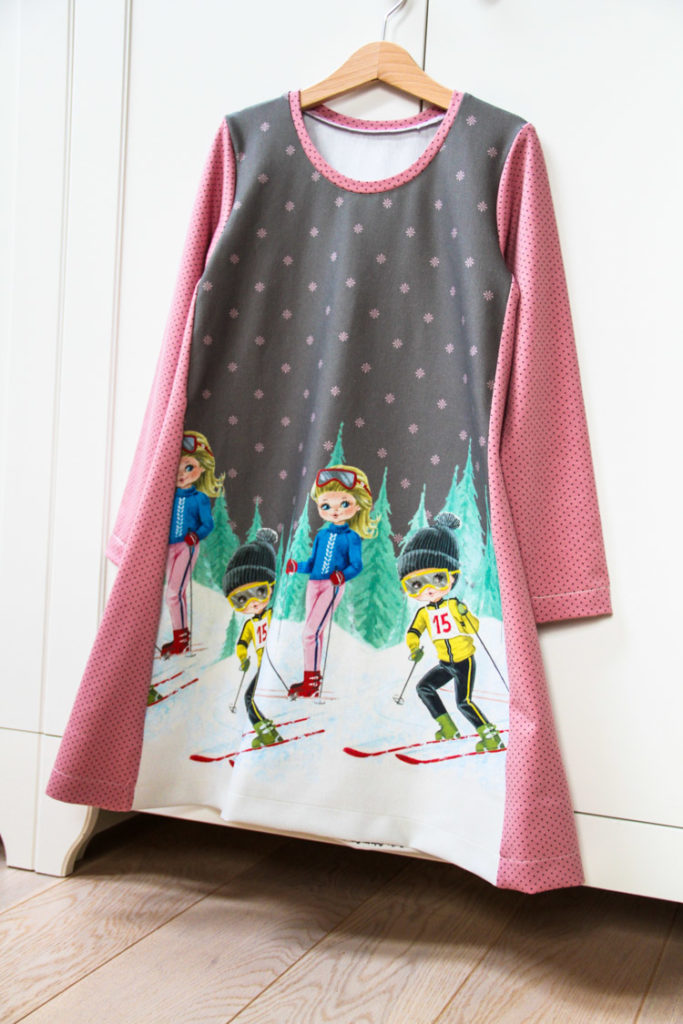 I sewed most of the dress on the overlock. If you do not have an overlock, you do not have to despair, the dress can be sewed on the ordinary machine, just stick to a few rules explained in this article:
Sewing Knitwear – 4 Steps for Achieving Excellent Results
How to make a simple kid's dress step by step tutorial:
Sewing is basically the same as sewing a simple T-shirt. All information on how to make a simple T-shirt can be found in this summary: How to Sew T-Shirt - Everything you Want to Know.
The front and back parts are sewn together with the side seams. We also sew sleeve seams.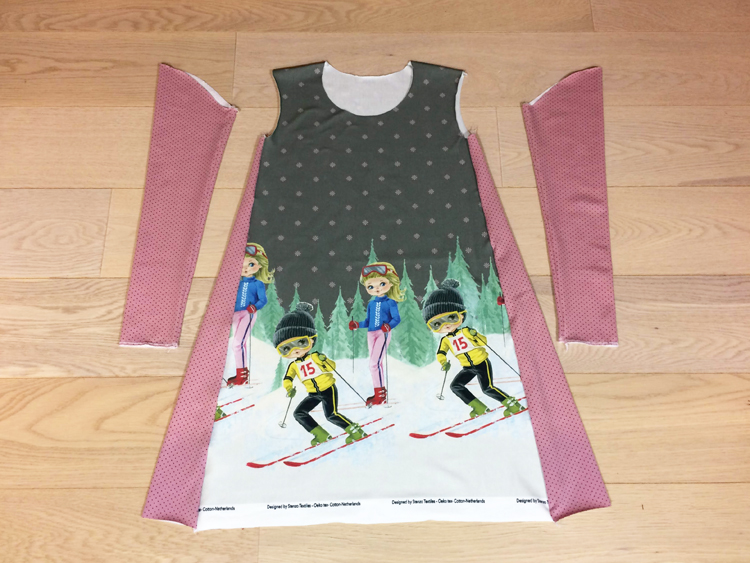 We place the sleeves in closed bracelets, pin and sew.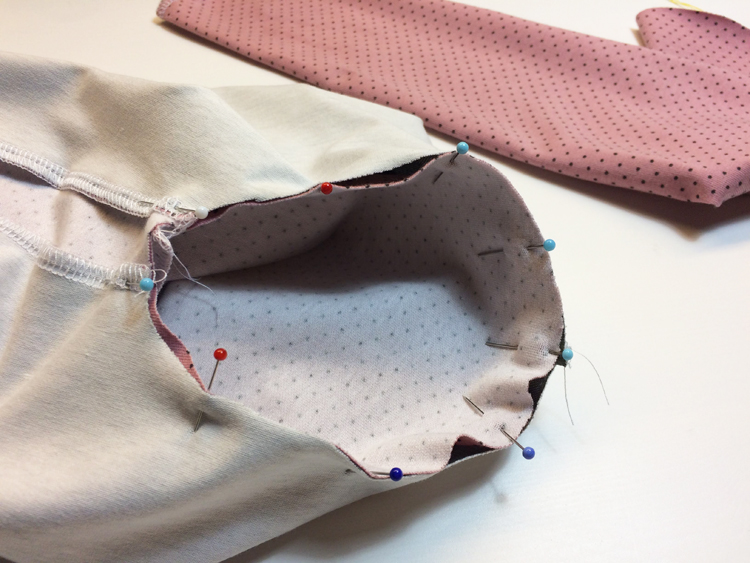 If you iron down your bottom hem, now is the right time. We cut a long strip of 10 cm wide and I ironed it along the bottom edge. Around the side seams, you need to make smaller folds or cut the canvas.
We will iron and lower the bottom hem.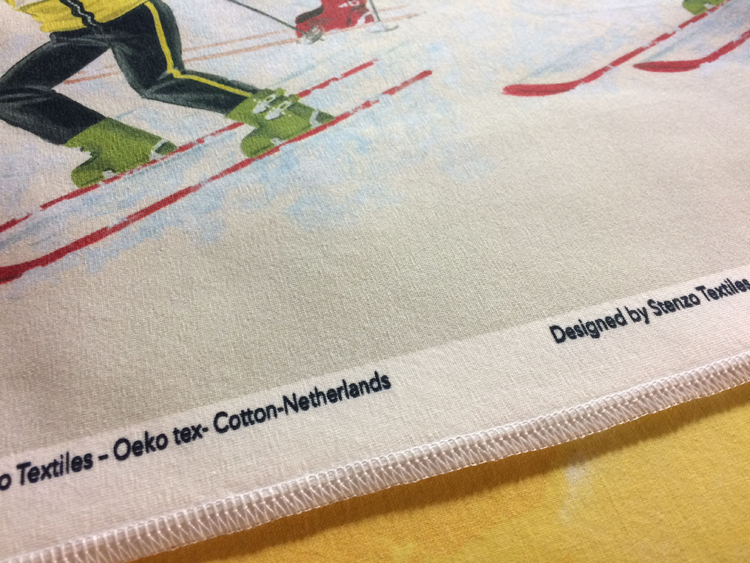 Now you just have to lower the hem to the back and the stitches as well as the hem of the sleeves. We cut the neckline with a strip of knit, I cut a 3.5 cm wide stripe and a 0.85 x length of the neckline.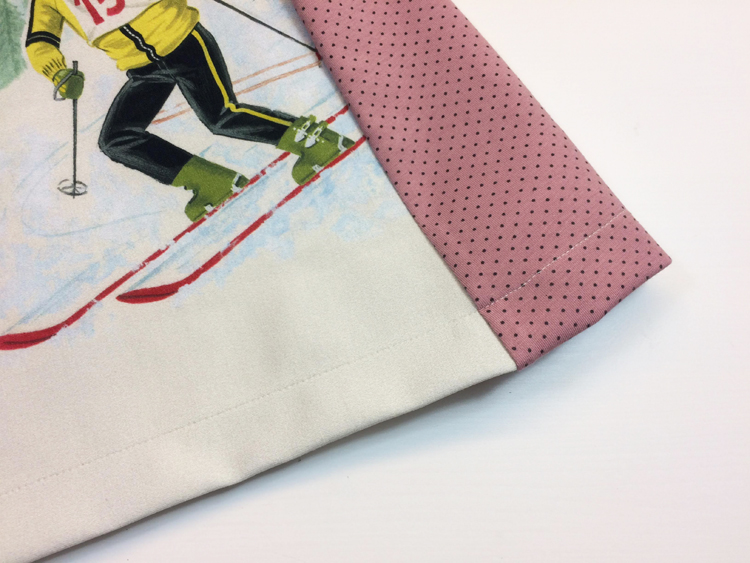 And that's how simple a kid's dress is done and can go out. ?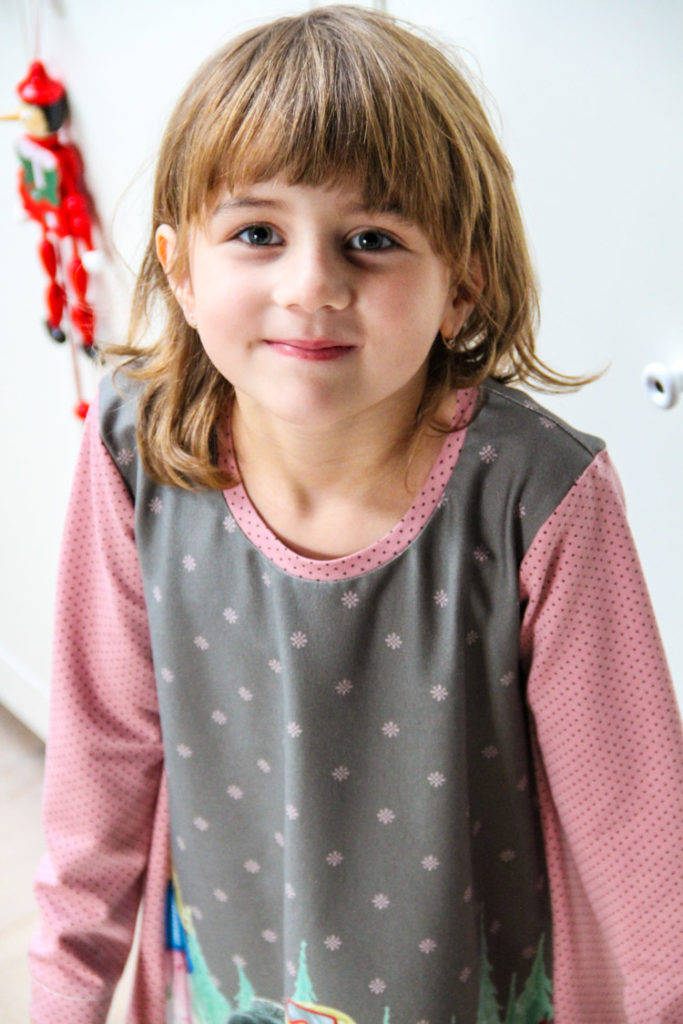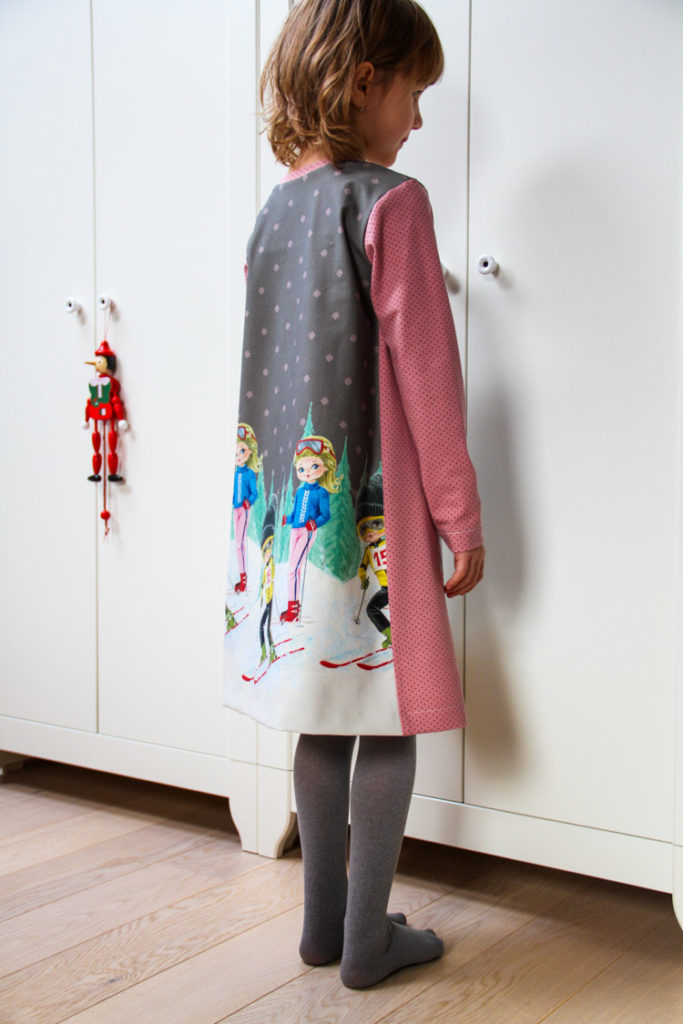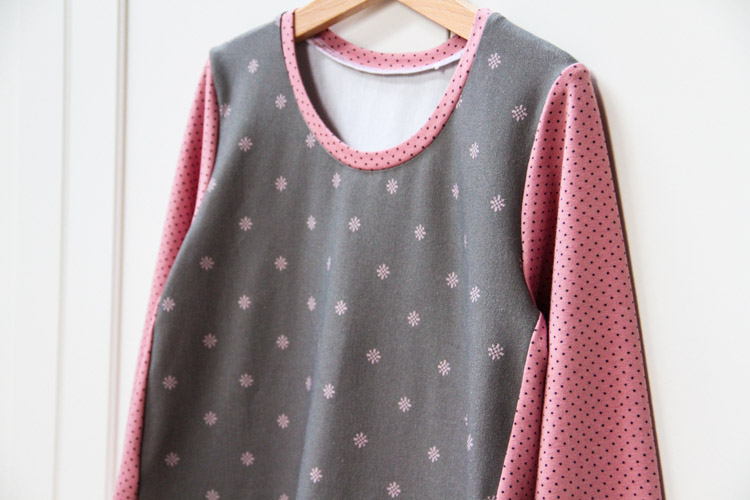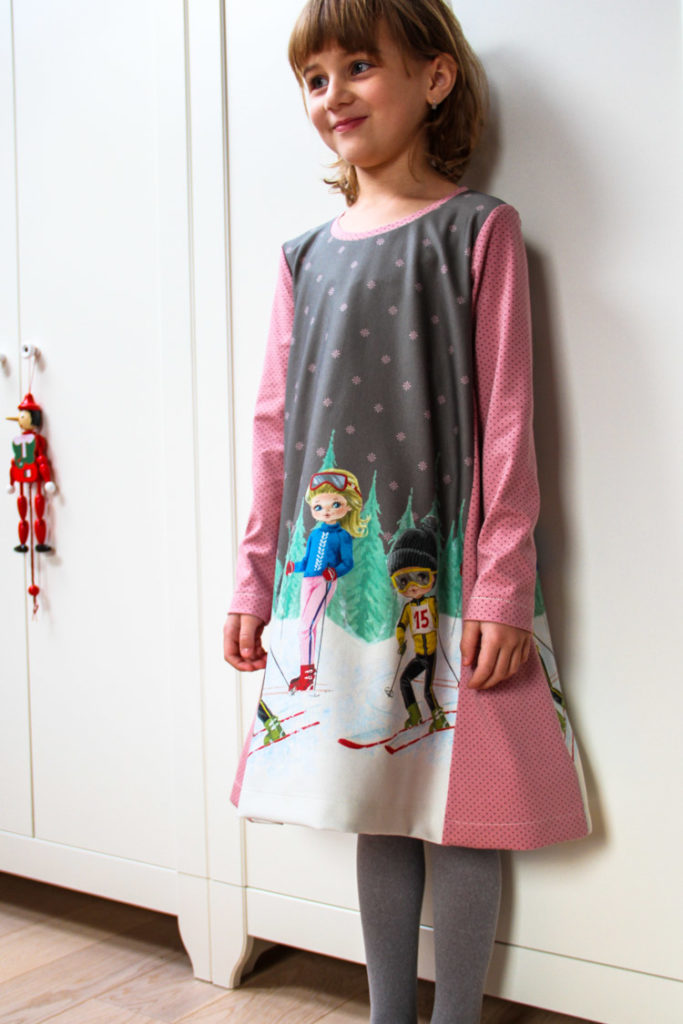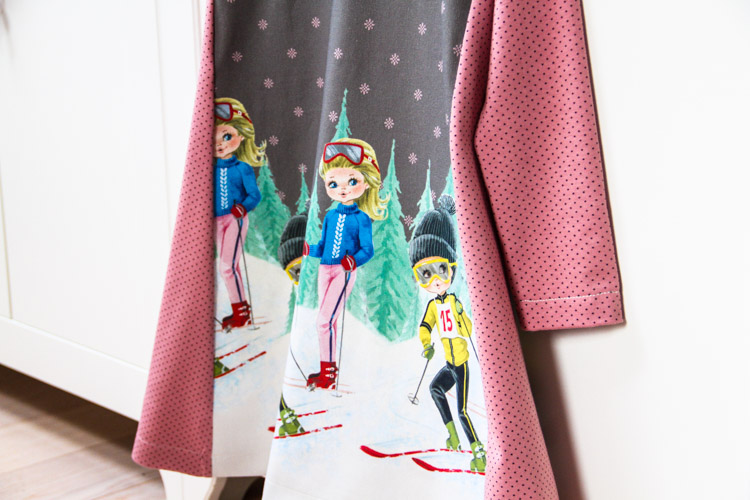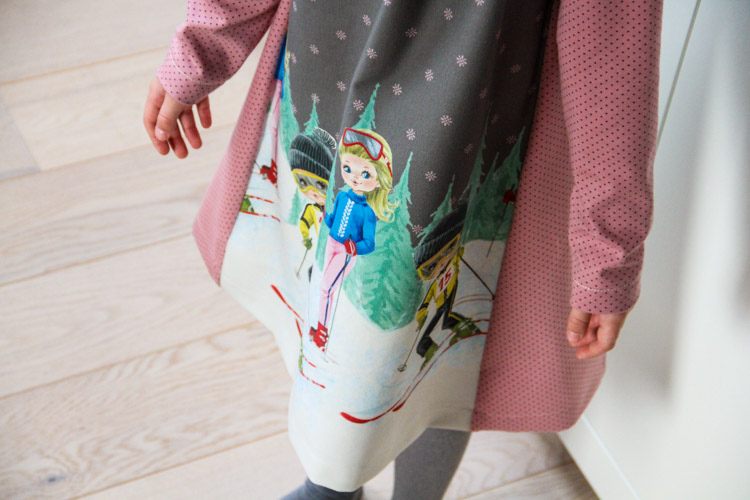 Have a nice day!
Peta