While preparing this pattern, I sewed several test pieces and I want to show you one more of them. In fact, this was one of my first test pieces and, as you can see, this dress had no pockets and the bodice was very tight. However, the result is not bad and I decided to share a few photos of this dress for inspiration. Pattern is the same as in the previous two posts - children's dress LADYBUG.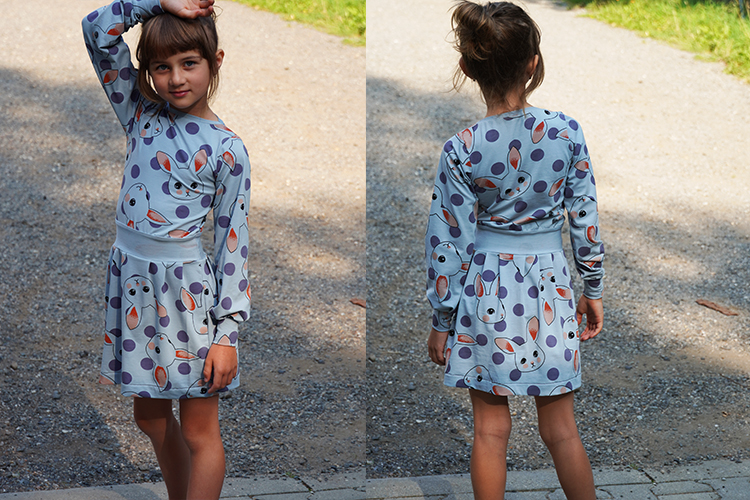 You can get pattern for this children's dress in online store:
Recommended material
For this dress I used a medium thickness cotton knit with elastane from Důmlatek.cz, this particular motif is no longer there (i bought mine a long time ago), but you will find many more knits with nice children's motifs: Knits with children's motifs.
Required amount of material
(for fabric width of 140 cm)
for sizes 80 - 122: 80 cm
for sizes 128 - 140: 100 cm
for sizes 146 - 164: 150 cm
You can find sewing instructions for this dress here:
How to sew children's dress LADYBUG with long sleeves, pockets and pleated skirt
Here are the photos for inspiration…
Have a nice day, Peťa
PS: Did you know there are also free patterns on my blog? You can find free to download patterns here:
Free pattern - Women's skirt SWING Free pattern - Women's T-shirt