I have prepared nine tips for simple Christmas decorations that you can easily make yourself. Try simple paper stars, fabric gift tags, or maybe a fragrant Advent wreath…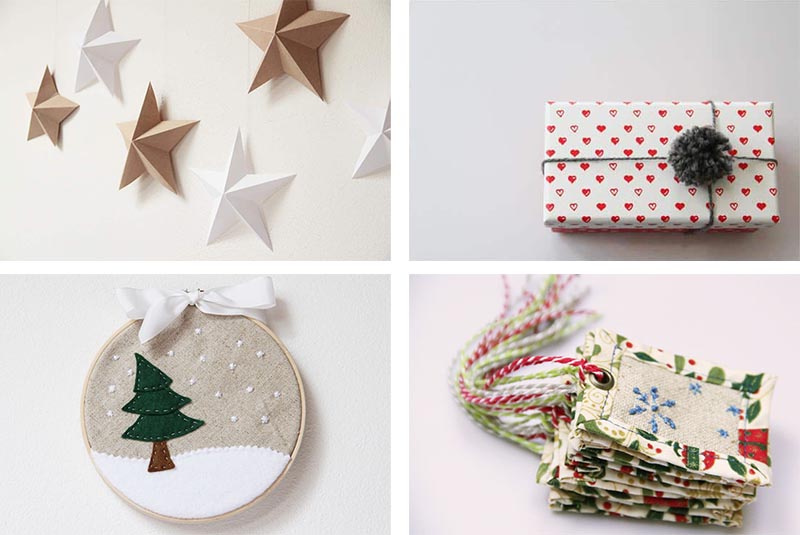 ---
1. 3D paper stars

Folded Christmas decorations made of paper became a hit and their popularity continues. I made 3D paper stars (pictured above) for a wall in my hallway. I shot a video tutorial, thanks to which you can easily make them too.
(Don't froget to turn on captions.)
---
2. Fabric gift tags
Fabric tags for Christmas presents are something really special. Your loved ones will certainly appreciate that you made a custom tag for them. Moreover, gifts with your tags will surely stand out at first sight. Besides, you can use fabric leftovers to make gift tags.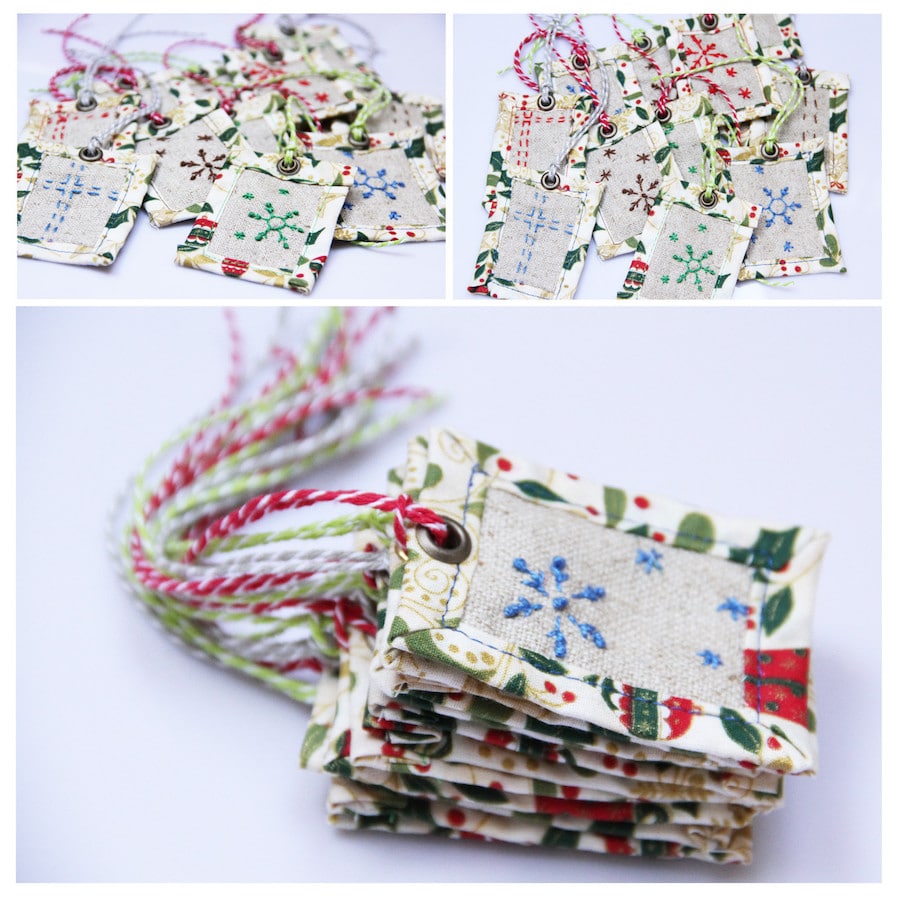 You will need two fabrics - one monochromatic (ideally light-colored), on which you will write the name of the recipient, and one to decorate the edges, which can be any color you like. You can also embroider the names of recipients, or you can replace them with simple Christmas motifs.
"A" - Monochromatic, light-colored fabric.
"B" - Colored/patterned fabric that will form the back and edges of your tag.
Cut out rectangles from both fabrics (4x6 cm from fabric "A" and 7x10 cm from fabric "B"). Embroider/write the motifs or names on fabric "A" - keep away from the edges, these will be covered with the other fabric.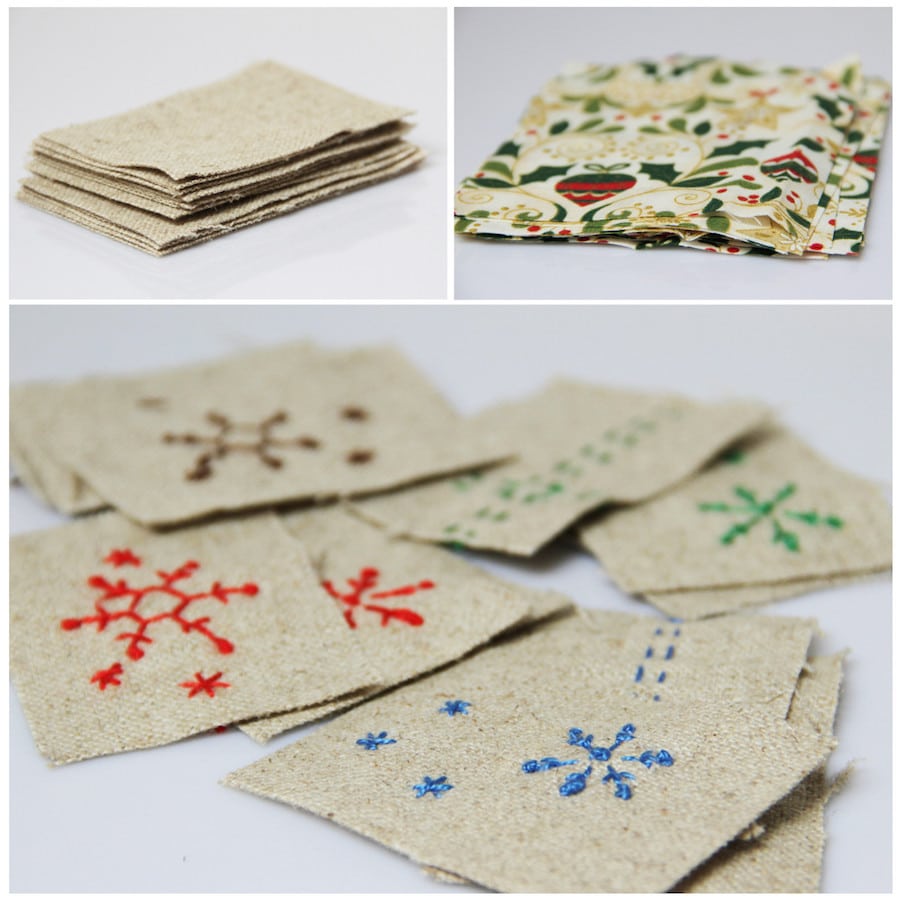 Sew both parts of each tag - place fabric "A" on the fabric "B" (wrong side to the wrong side), fold the edges of fabric "B" (twice) over the fabric "A" to form decorative edges. Insert a grommet in the middle of one of the edges so that you can tie the tag to the gift with a decorative string.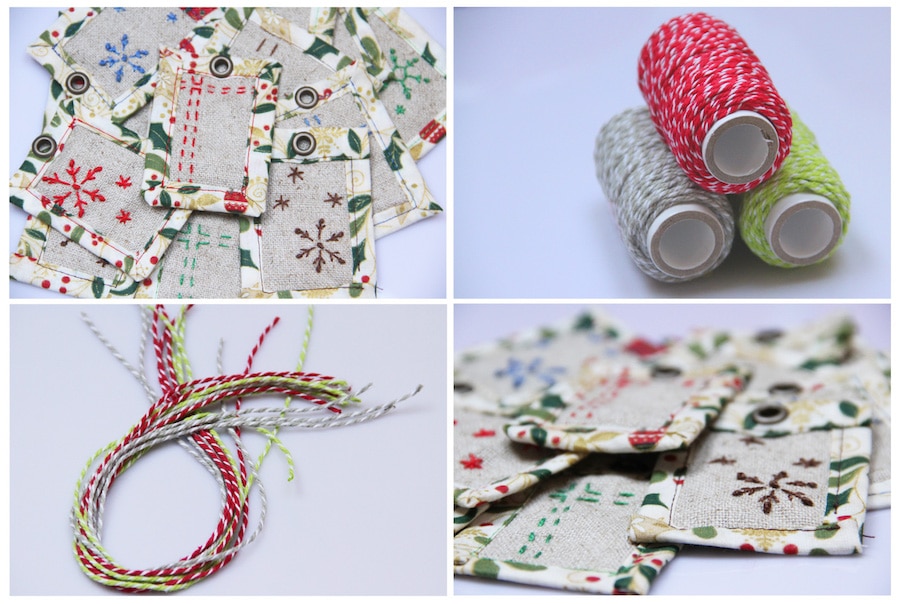 ---
3. Winter scenery made of fabric
You can make a very simple wall decoration from an ordinary embroidery frame, canvas, fabric leftovers, and cotton embroidery threads/knitting yarns.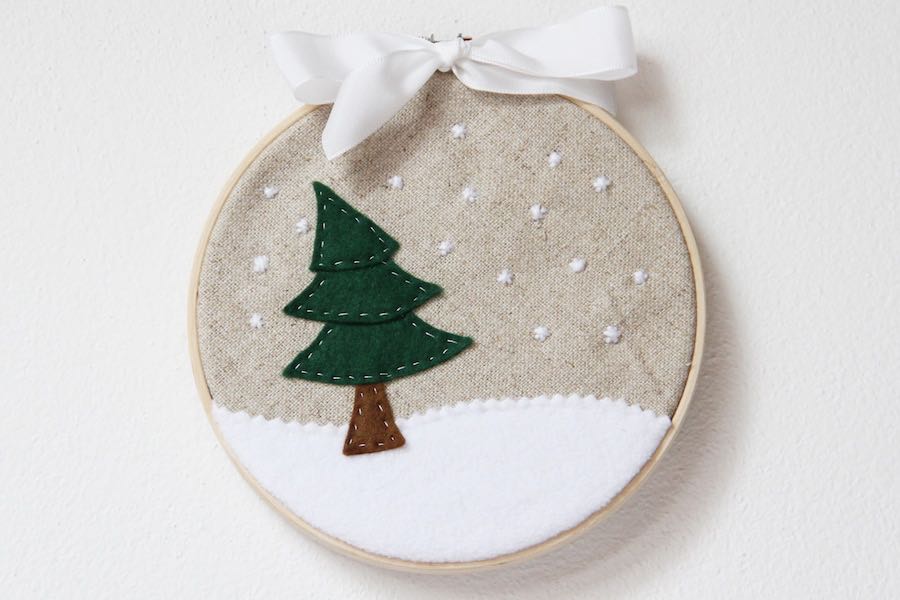 All you have to do is put the canvas in the frame, cut the edges, and then embroider whatever comes to mind. You can make this quicker by sewing or gluing individual elements. Hide the edges of the canvas behind the frame. You can pull them together with thread or glue them behind the frame.
I used white fleece to create the snowy field, cut out parts for the tree from felt, and embroidered snowflakes with knitting yarn. It took me a little over half an hour to make this picture. It's quick!
Then all you have to do is find a suitable place and hang the picture.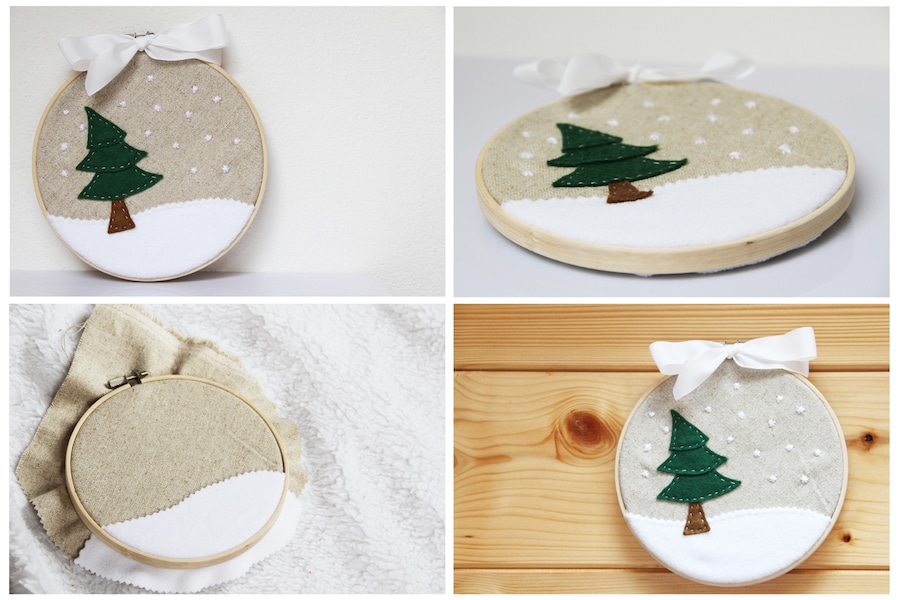 ---
4. Original "ribbons"
Tired of traditional ribbons and sticky stars/bows? Try pom-poms! Your loved ones will certainly appreciate the creatively decorated Christmas presents and it takes just a few minutes to create a pom-pom.
Prepare pom-poms in various sizes and colors to decorate your presents. If you don't know how to make such a simple pom-pom, you can look at my instructions here. Use longer yarns to tie your pom-poms so that you can use them to attach the pom-poms to the presents.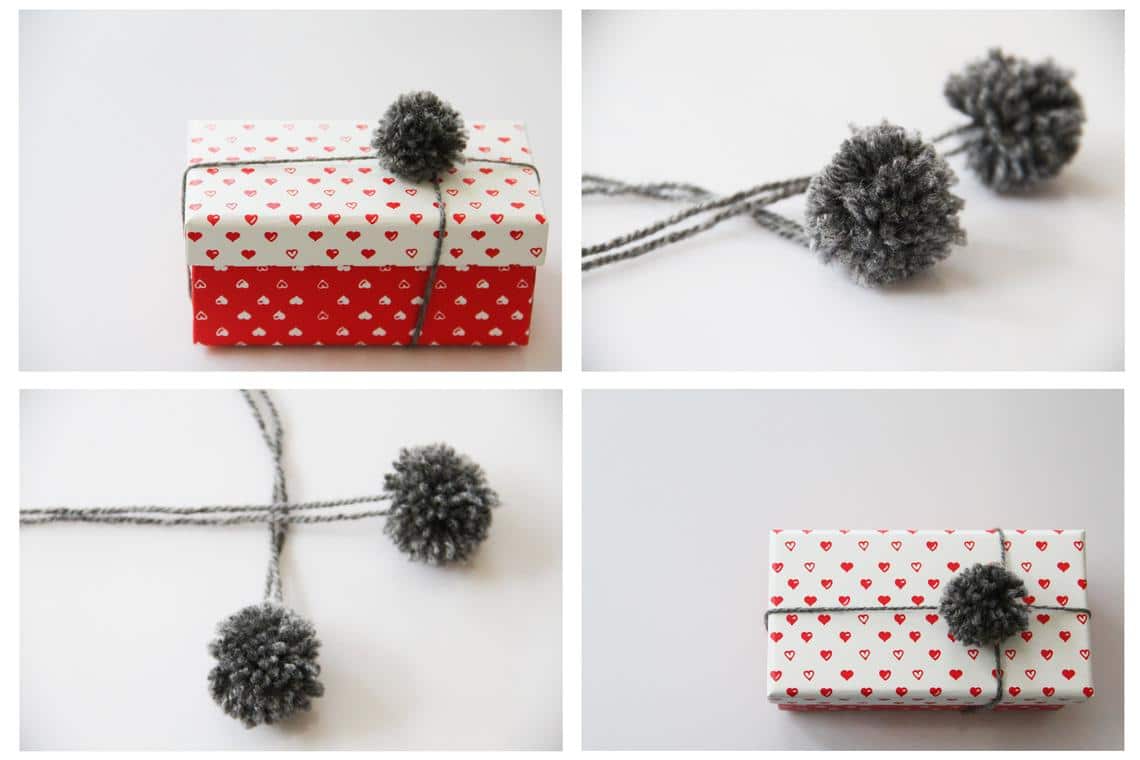 ---
5. Natural Advent wreath
Whether you like a classic Advent wreath with candles or a hanging wreath, this simple Christmas decoration is sure to enchant you. A Christmas/Advent wreath made of natural items costs almost nothing, it smells beautiful and you can put it together, for example, while drinking mulled wine with friends.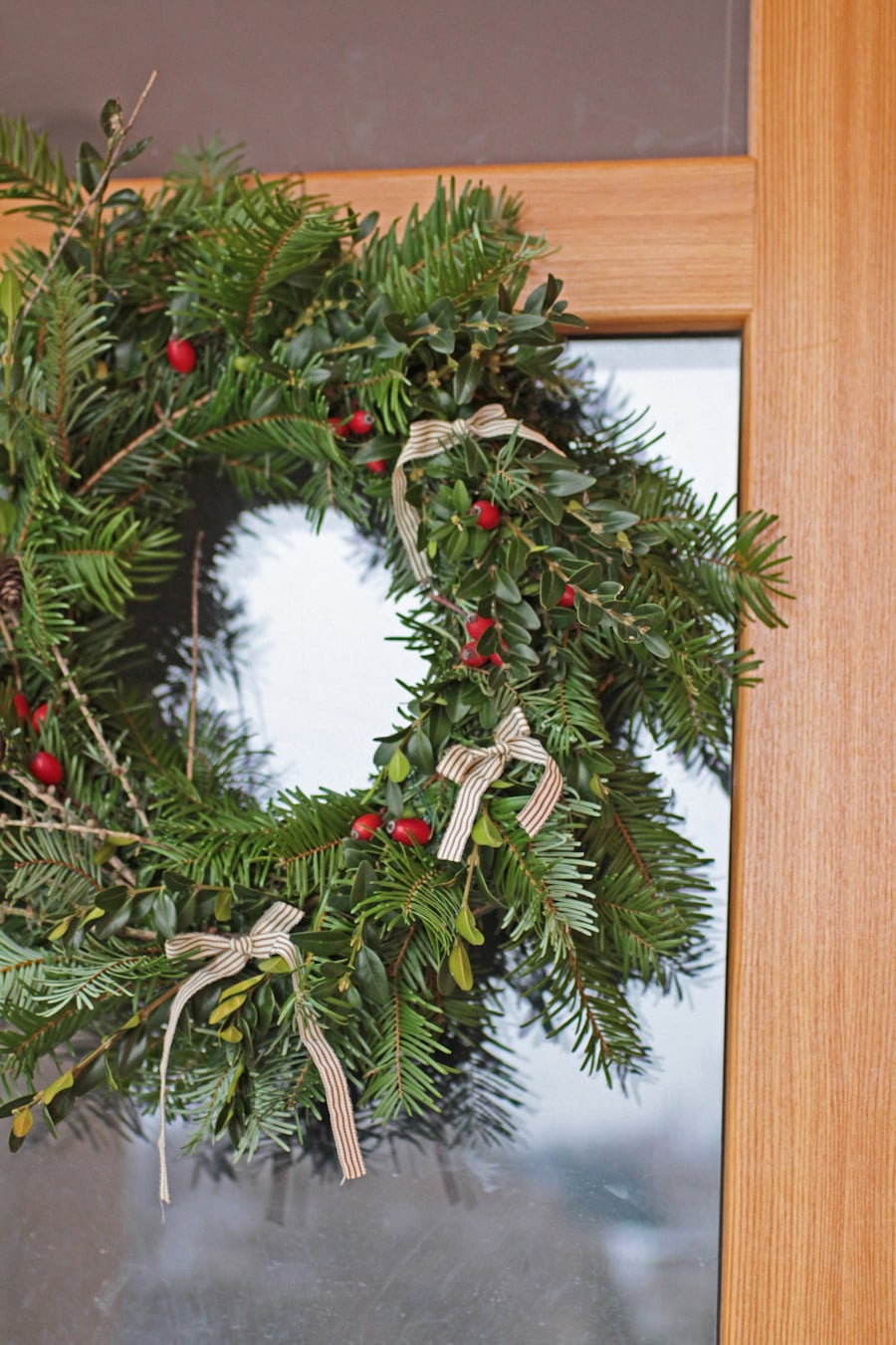 ---
6. Simple felt decoration
You can make this simple decorative curtain with your kids. I used decorative felt in various colors, adhesive tape, and gingerbread cutters (to redraw shapes). I'm sure that kids will be happy to help you draw shapes and prepare them for sewing. I will show you the whole process in this video:
(Don't froget to turn on captions.)
---
7. Christmas stocking
Stocking for small gifts and sweets is an essential part of Christmas and you can easily make it yourself. All you have to do is draw a template (in the shape of a large sock) and then transfer it to a fabric with a Christmas/winter motif. Cut this shape out of the fabric (twice) and simply sew the shapes together around the perimeter. Don't forget to leave the top part open! :) I'm sure the kids will be happy to help you draw and cut out the template. You can also let older children try to sew the stocking.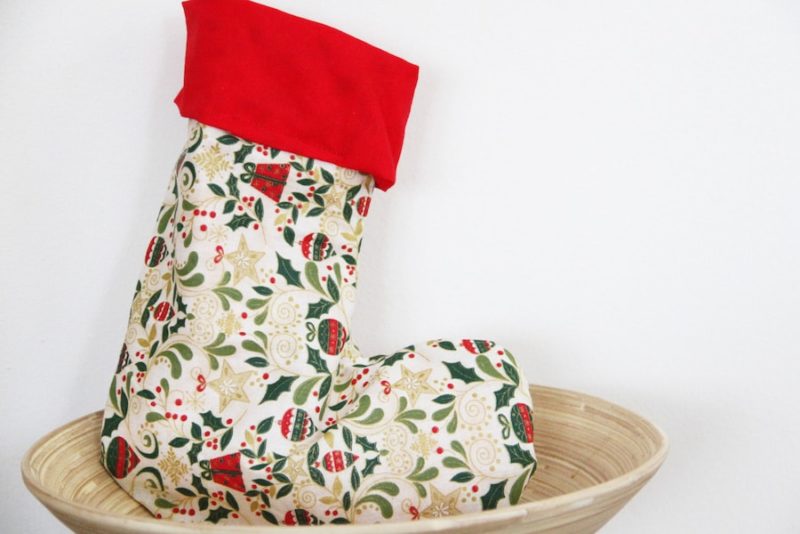 ---
8. Paper gift tags
Do you have leftover pieces of colored paper that you would like to use somehow? Try making simple paper gift tags. You can also use decorative stamps or an embossing set (if you have one).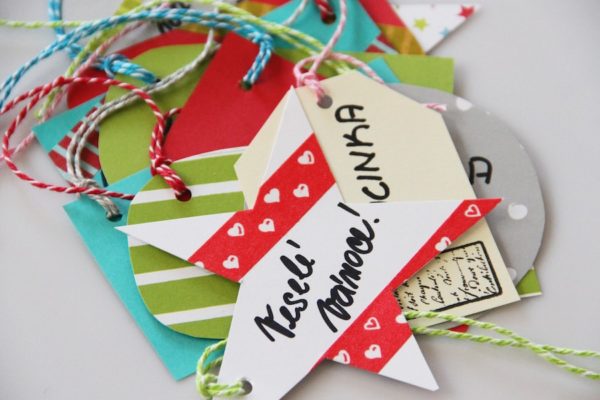 ---
9. 3D Perler beads (melty beads) snowflake
You can admire this snowflake all winter. Plus, if your kids love Perler beads - sometimes called melty beads or Hama beads, they'll enjoy making it.
Create a symmetrical star in any color. Remove the middle bead and all beads to one side of it and melt the beads. Make another star/snowflake in the same way. Then all you have to do is snap the flakes together (use a little super glue if needed).
Merry Christmas!