Have you decorated your Christmas tree yet? And that there are still a few places on it where some other ornament would fit, right? If so, you might like one of the ideas in this article. All you need is some leftover fabric, felt or fleece, and maybe some beads and embroidery threads.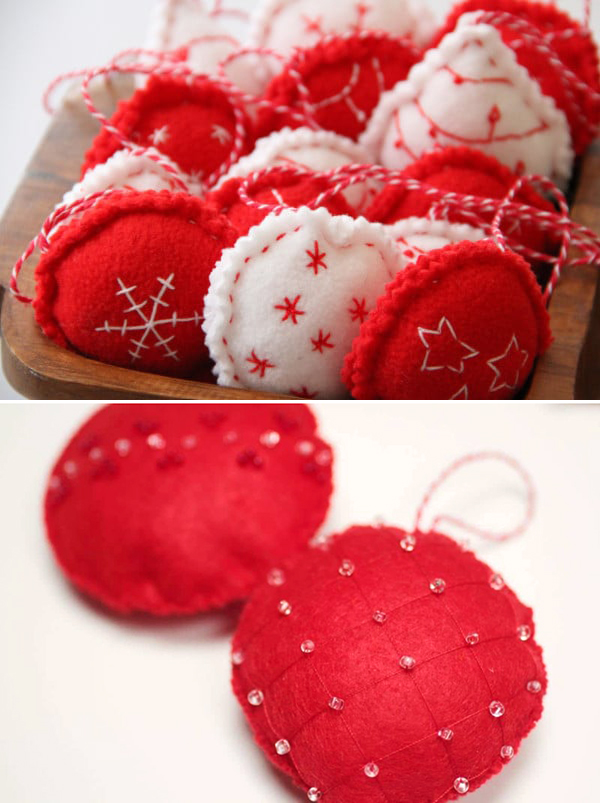 ---
1. Christmas tree ornaments made of felt
The first of my tips is for nice and simple ornaments made of decorative felt. All you have to do is cut out the shapes, sew fine beads on them, connect the shapes, fill them, and hang them on your Christmas tree. :)
---
2. Embroidered Christmas ornaments made of fleece (or other leftover pieces of fabric)
I'm really happy with this Christmas project, or rather I'm glad that I managed to finish it on time. :)
These are just circles cut out with fleece (with pinking shears), embroidered with cotton, filled with hollow fibers, and equipped with a decorative string so that they can be hung on the tree.
Merry Christmas!