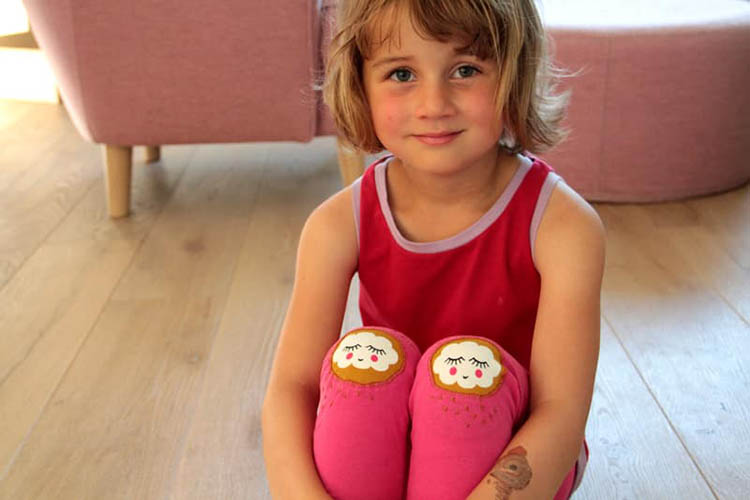 Nowadays, when you can get a new pair of trousers for a few bucks, clothes are not mended much anymore. However, then your kid's favorite pants or leggings get torn and there's a problem. Suddenly, you don't know how to mend the hole. You try to just sew the hole together but another one appears just next to it. So, you try to sew on a small patch but it also doesn't work well. So, what's the solution? The first and nearly perfect variant is to split the side and step seams of the trousers, prepare a sufficiently large patch, place it between the front and the rear part of the trouser-leg and sew the side and step seams back together with the patch. However, this variant is quite laborious, so I have one more tip for you.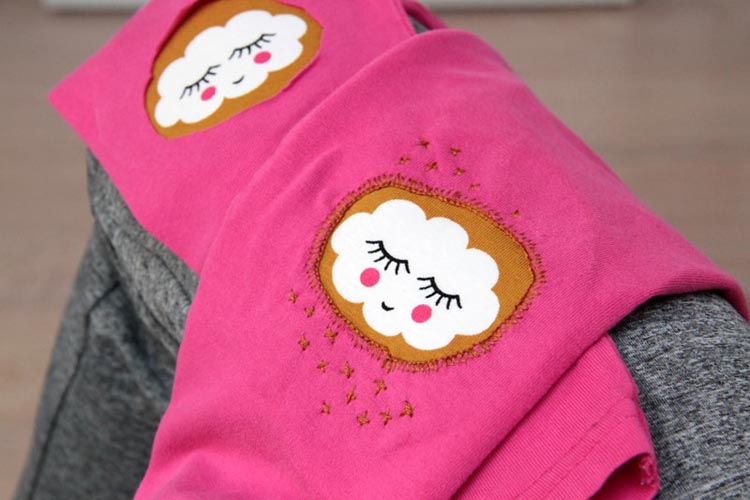 How to sew patches on
The fundamental thing is to prepare a sufficiently large patch. It should comfortably cover all the holes and give enough room around the spot for strong sewing. You also mustn't forget about its reinforcement, which is accomplished using a simple iron-on reinforcement that you can get at every haberdasher.
Before you start patching, you have to remove all previous mending attempts from the clothes.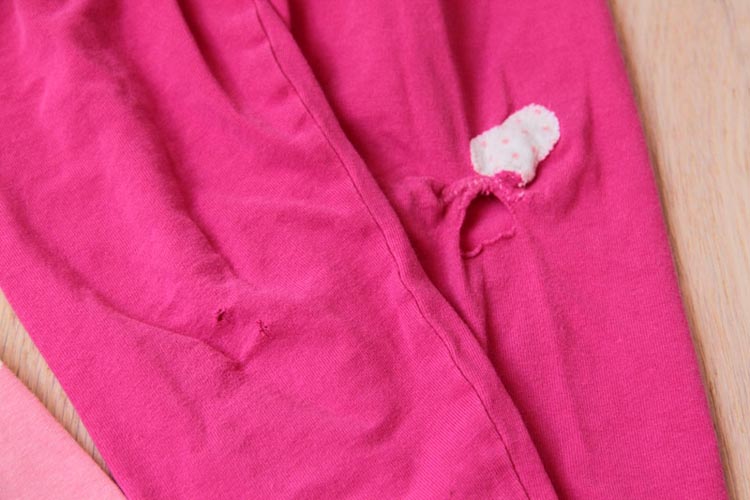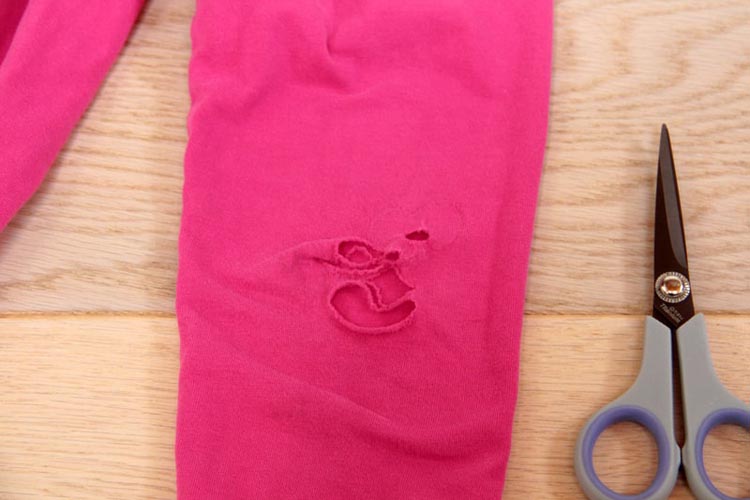 Cut out a sufficiently large patch.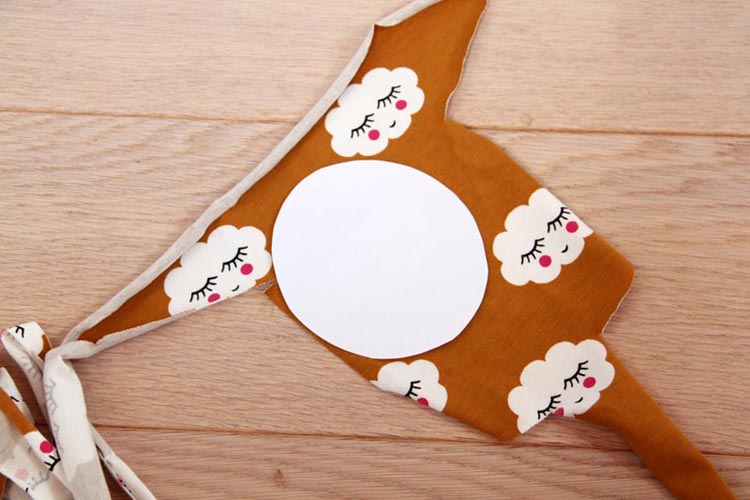 Also cut out a reinforcement for the patch of the same size and another larger piece of reinforcement for fixing the patch in the clothes.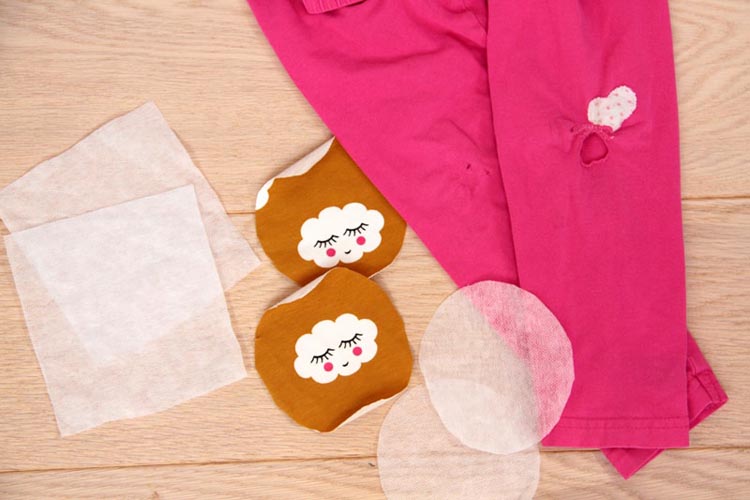 Then iron the reinforcement on the patch.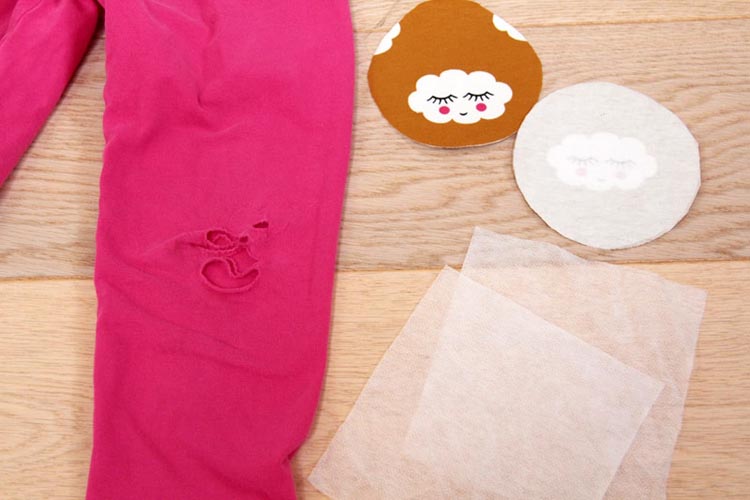 Turn the trousers or sweatpants inside out.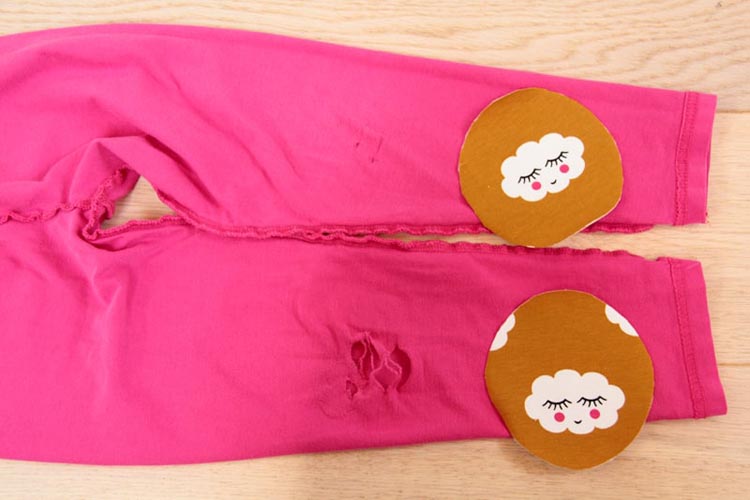 Put the patches over the holes with their faces on the trousers' seam side and one more layer of an iron-on reinforcement over them.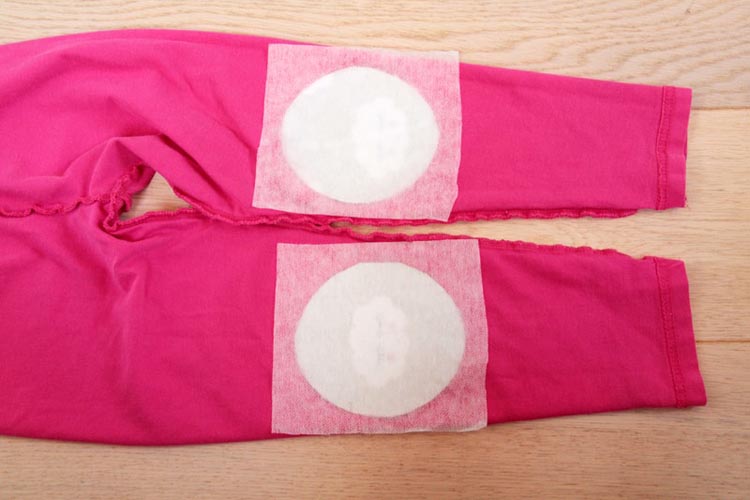 Iron all of this over and turn the clothes inside out again.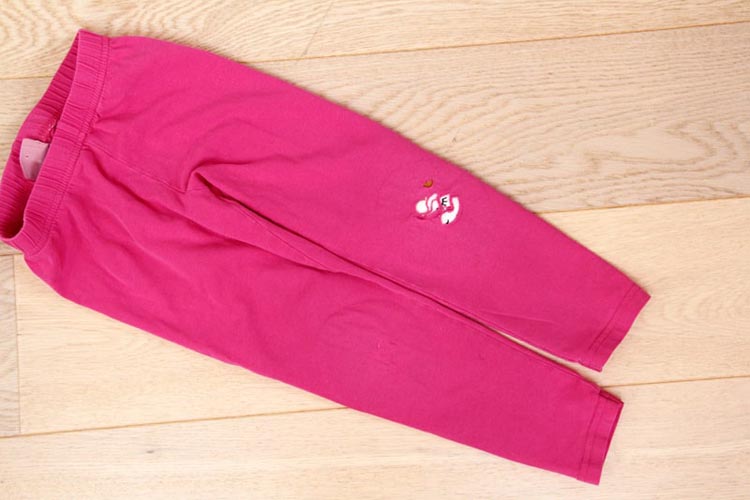 Cut the hole into a regular shape, e.g. an oval.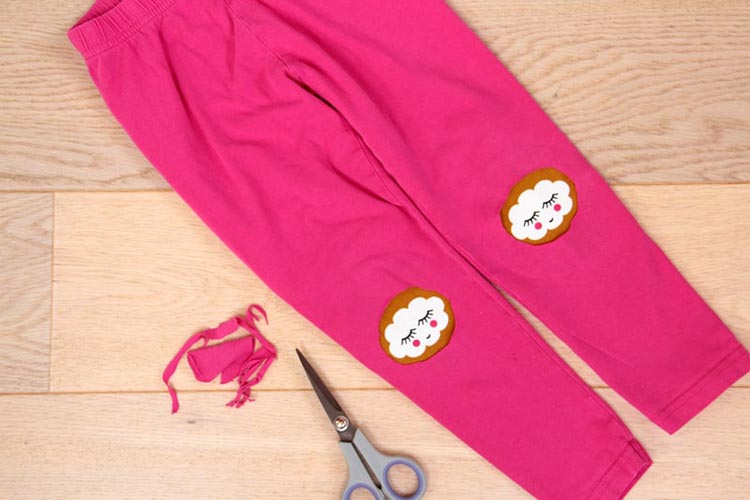 Prepare a cotton thread and sew the patch together with the trousers around the perimeter of the hole.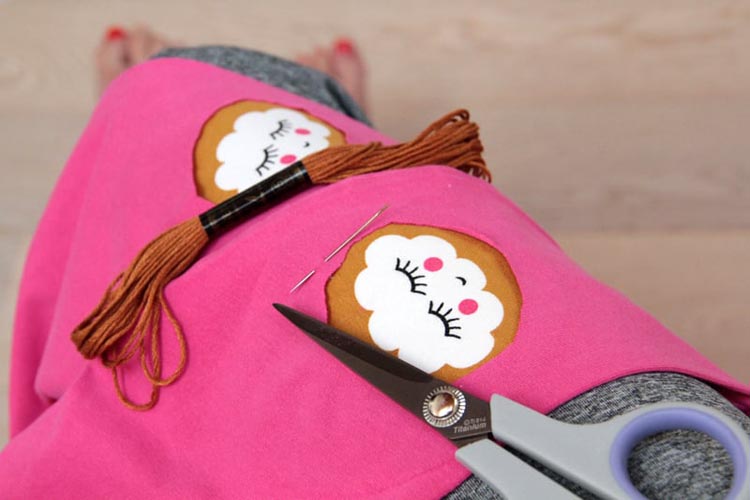 I used a Mouliné embroidery thread that is braided from six strands. I always pulled out two strands for sewing and sewed with them.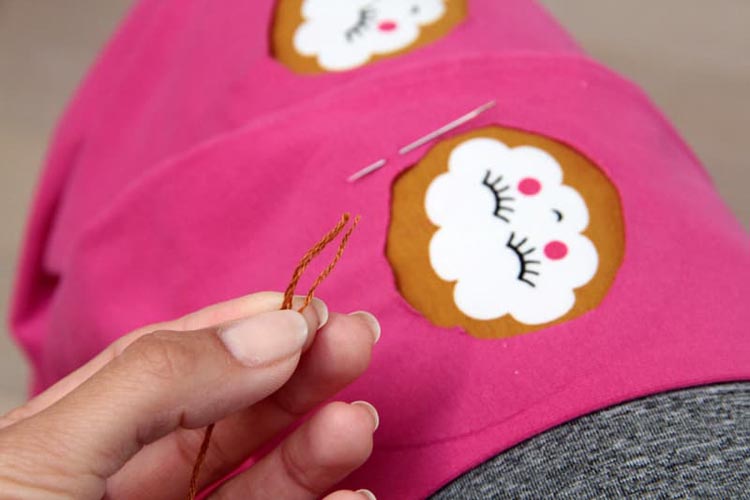 You can use a decorative stitch, for instance (I used the so-called mattress stitch).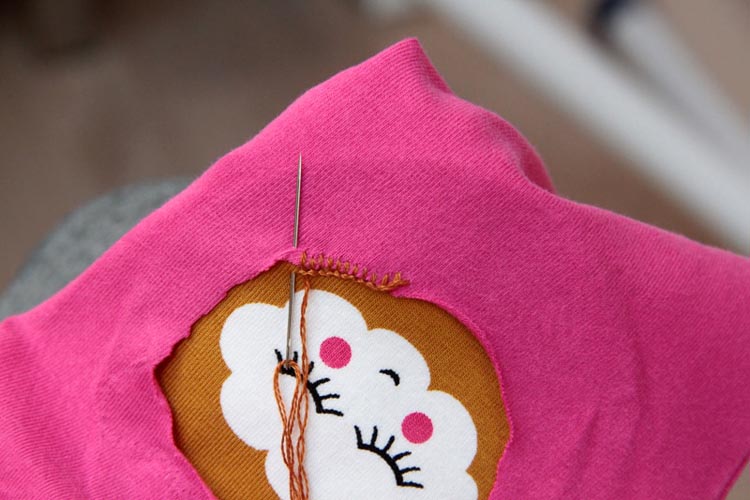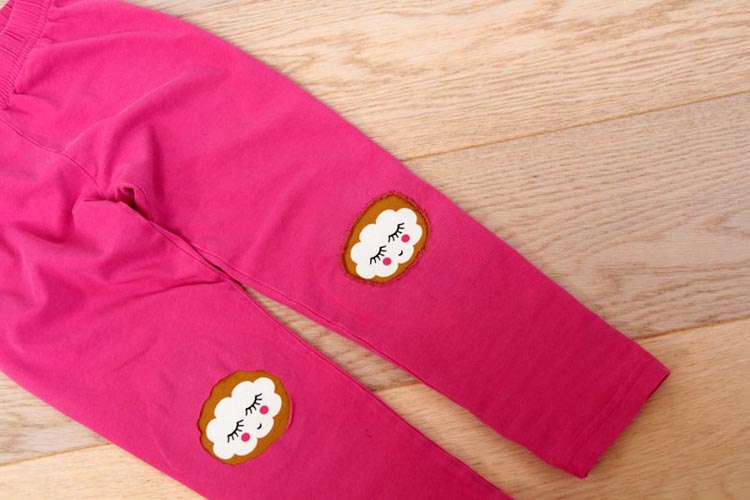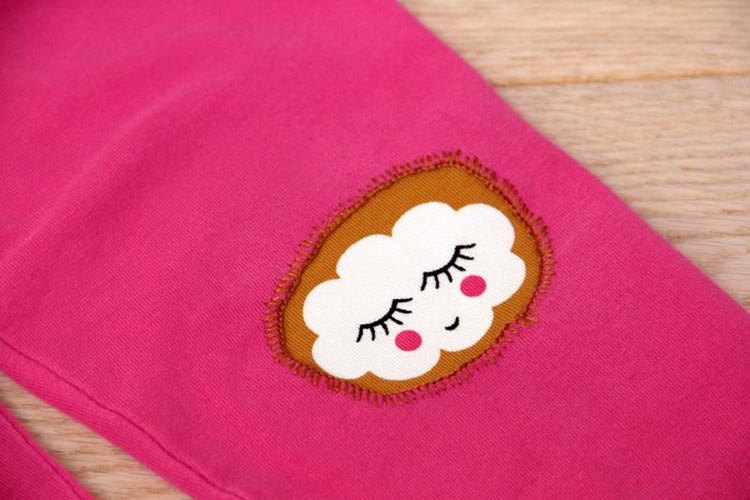 So that another hole does not appear nearby soon, let's make a few decorative cross stitches around to fix the patch to the clothes well.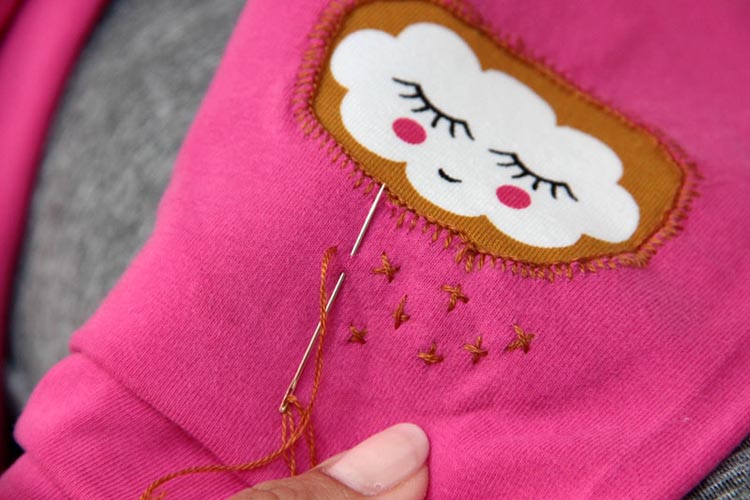 And it's done, the hole is patched and the clothes are saved!
Have a great time,
Peťa