I added a new video to my YouTube channel. It's a video tutorial that will teach you how to sew a zipper into a lined garment. The procedure is relatively simple, however, I recommend watching the video if you are not sure exactly how to do it. And if you haven't subscribed to my channel yet, don't forget to click the SUBSCRIBE button below the video so that you don't miss anything in the future.
And if you like the video, please give it a thumbs up. I'll also be very happy to read your feedback in the comments section, either here or on YouTube.
(Don't forget to turn on captions.)
I would like to thank the Dumlatek.cz for this beautiful mustard Needlecord. You can get it here: Needlecord - Mustard yellow
Have a nice day, Petra
The first half of the zipper is in place: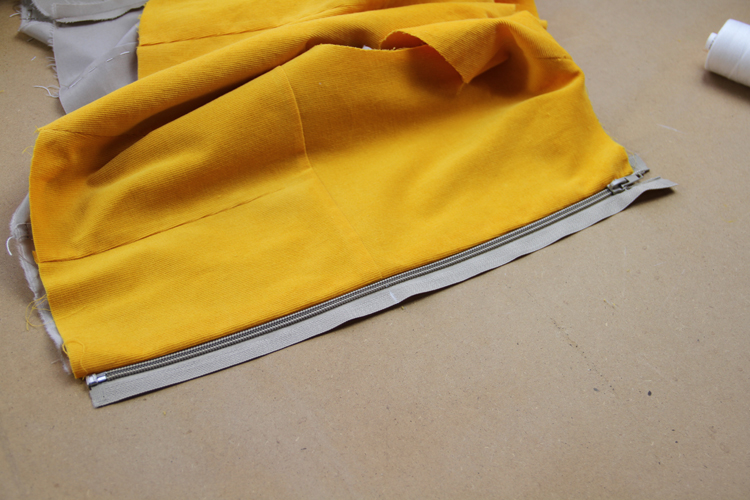 The lining is attached to the zipper with a back stitch - so it does not interfere with the zipper (and does not tear).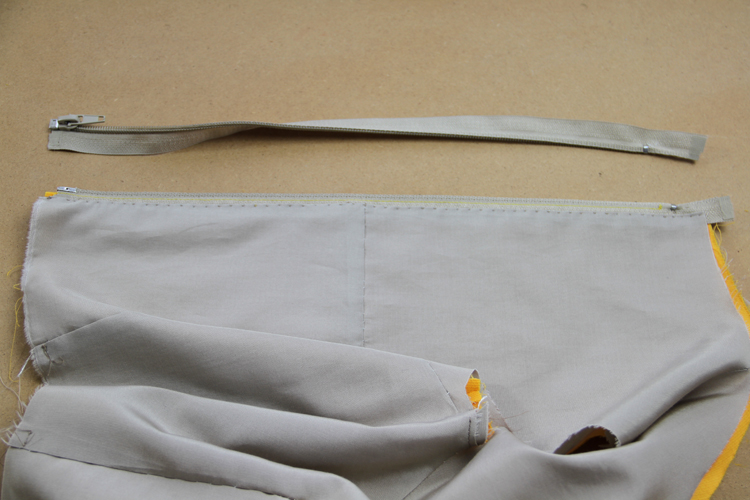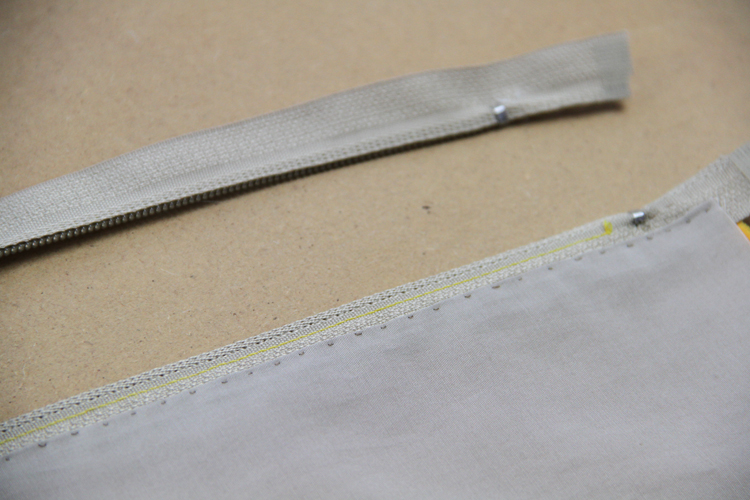 After closing the zipper (with one half in place), mark the places where there are various seams so that you can position the second half of the zipper and sew it so that the seams align.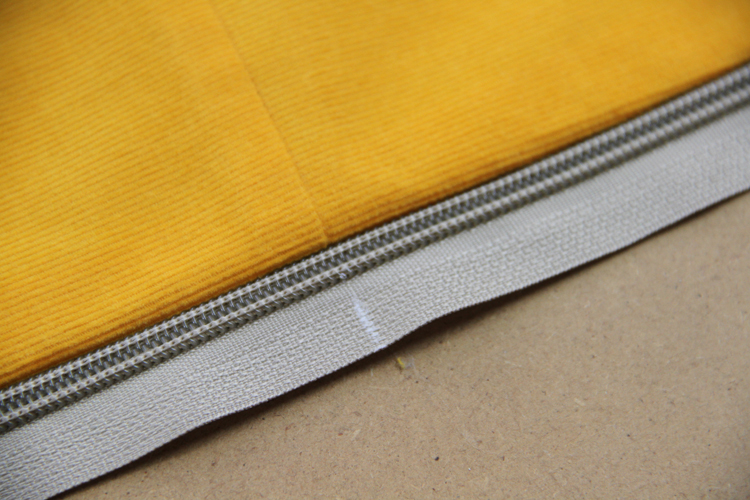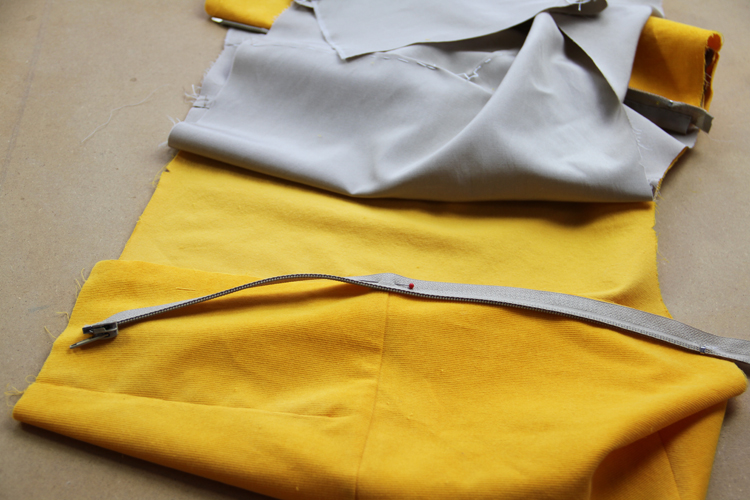 Both sides of the zipper are sewn to the garment.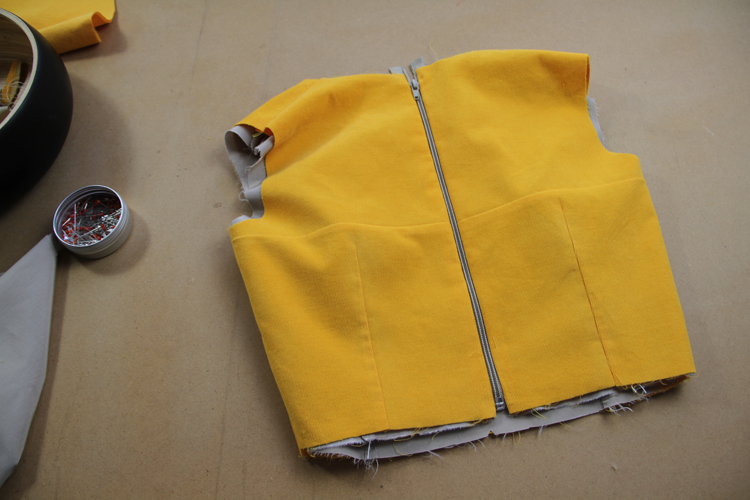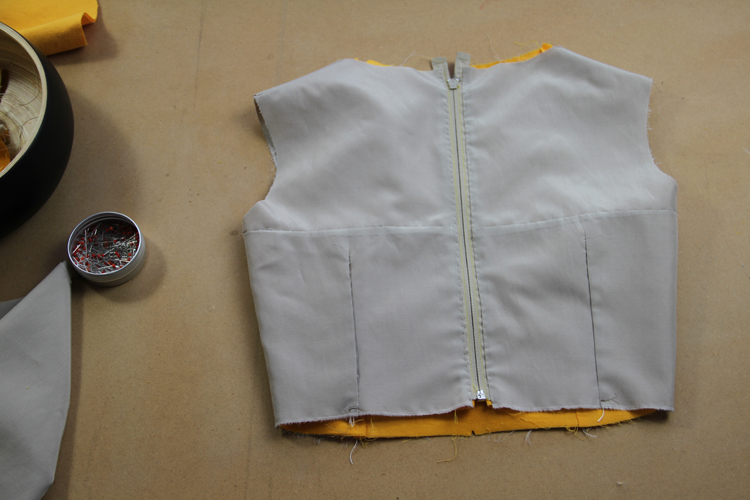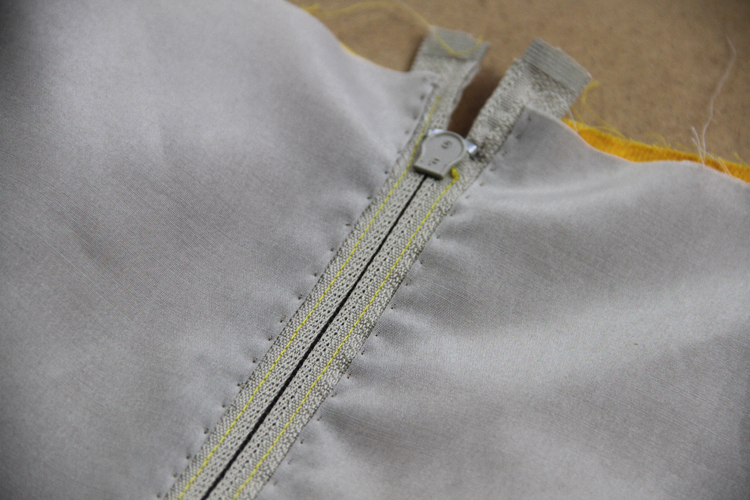 I cut off the excess parts of the zipper tape so I could sew bias tape hems.