For today I have prepared a new pattern for children's pajamas. During the sewing process, I also made a short video in which you can see how to sew kids' pajamas from the scratch. I sewed these pajamas for my son Tomas. It was a last-minute project, which I started and finished on his birthday, while he was at kindergarten. :D In the morning I got up, designed the pattern, printed it and then all I had to do was cut out the pieces and start sewing.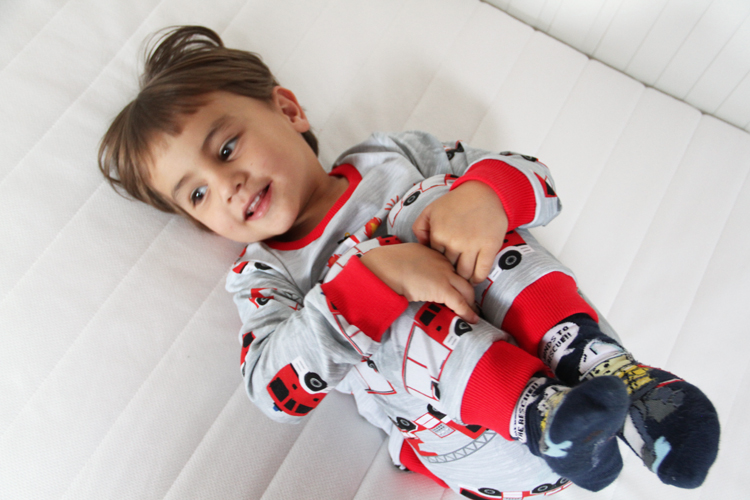 ---
The pattern
If you also need to sew new pajamas, you can explore our new pattern here:
This pattern is very versatile - you can also use it to sew light sweatshirts and children's sweatpants.
---
Sewing instructions
Pajamas are sewn in the same way as sweatshirts and sweatpants, you can find sewing procedures here:
You can watch the video tutorial with simplified instructions here:
(Don't forget to turn on captions!)
If you're wondering where I got this beautiful fabric, then I'm probably going to disappoint you a bit. I bought it in Szyciokawiarnia 1, a shop located in Wroclaw, Poland. We passed through here on one of our trips abroad. Yesterday I was browsing the internet looking to see if I could find it anywhere else, but failed. If you know of any online store that sells this fabric, please share it with us in the comment section. I probably don't even need to add that Thomas loves firefighters, he always says he "has the right skills to be one". :D Maybe he'll be a fireman someday, we'll see. :)
Tomas liked the pajamas, but it just didn't beat the LEGO set of a fire truck and a rescue helicopter. :)
---
Szyciokawiarnia 1 is a brick-and-mortar shop of Dresowka.pl. This e-shop is quite popular with Czech sewers (they ship goods to the Czech Republic and other European countries). They have a really big selection of all kinds of materials. Softshells, tracksuit fabrics, knits, a lot of woven fabrics, sweater fabrics, etc. The vast majority is made in Poland. For each fabric, they indicate the country of origin.
---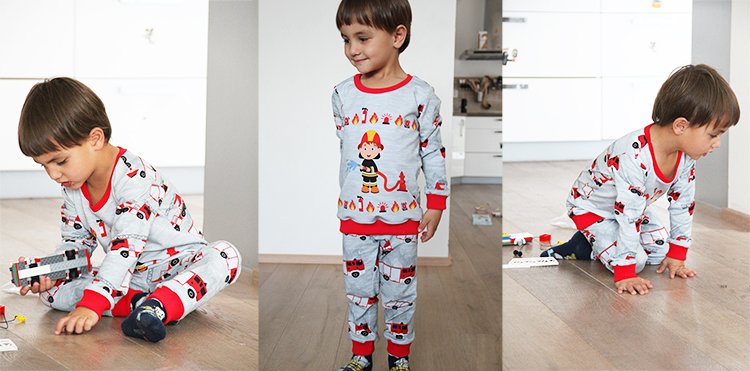 And finally a few more photos of our Thomas in his pajamas with firefighters.
Have a nice day, Petra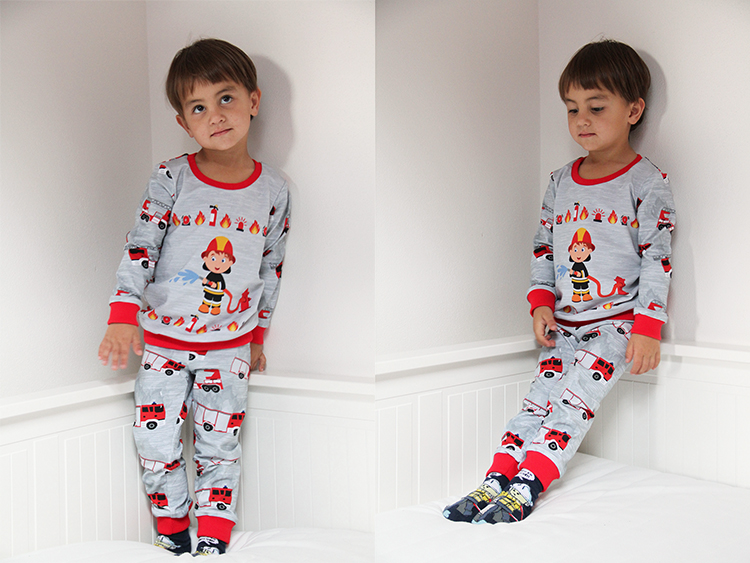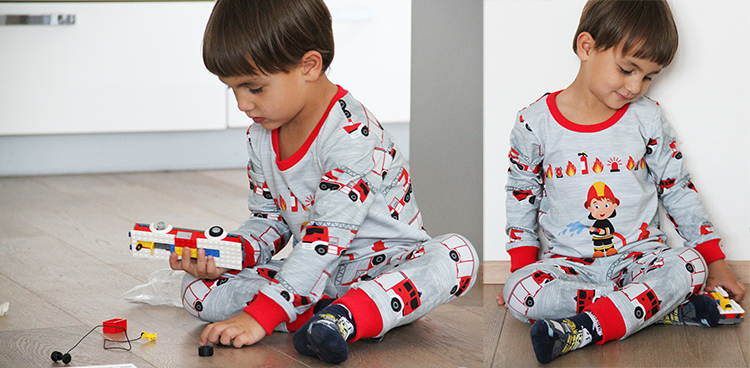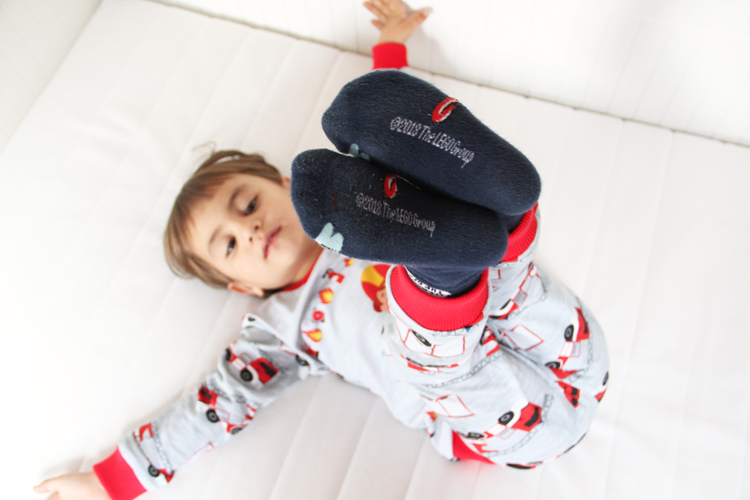 I got this beautiful fabric with blue flowers from Mimilatky.cz store. You can get it here:
---
Don't forget to share your joy with others!
Do you like this article? If so, share it with your friends and tell me about it in the comments section below. I will be glad for any feedback! ♥
---
PS: Did you know that there are other FREE PATTERNS available on my blog?