Old clothes have been used as a basis for the production of new ones for a long time. This was once my husband's favorite T-shirt. He wore it so often that it eventually became full of holes and had to be moved to the "home clothes" category. But that's sort of a trap - you can very easily grab such a T-shirt in the morning and realize that you are wearing it only too late - during an office meeting, for example. So I decided to use it to sew a T-shirt for my son Tomík. It was a perfect solution - it didn't end up in the trash and at the same time, my husband couldn't wear it to the office by mistake. The old men's T-shirt with short sleeves became the new children's T-shirt with long sleeves. ;)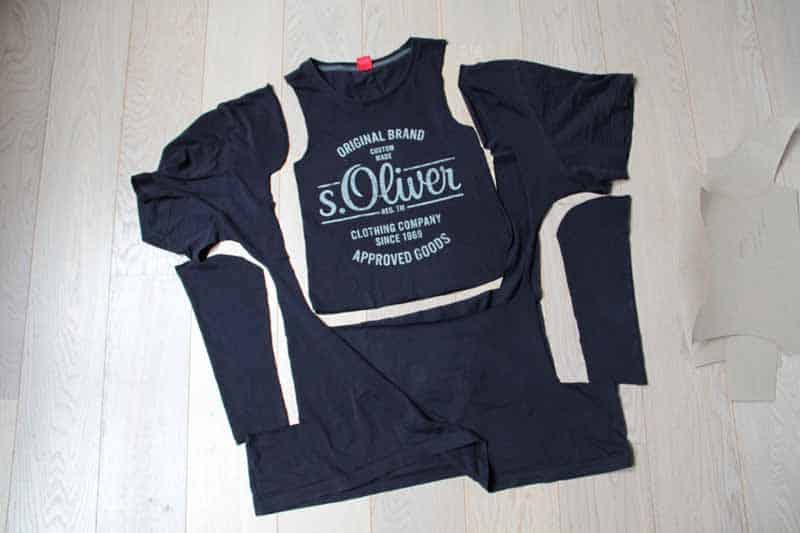 Do you upcycle/recycle your old clothes? What's your favorite way to do that?
If you want to find out more about sewing T-shirts (and maybe also recycle some of your older pieces) then you can read this article:
How to sew a T-shirt - Everything you need to know
More recycling ideas
Take a look at few similar pieces that I made using old clothes: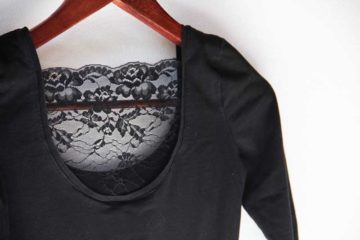 All articles with sewing instructions can be found here:
Have a nice day, Petra
Did you know that there are FREE PATTERNS available on my blog?