Do you know how pom-poms are made? No? See how simple it is. Just three steps…
How to make a wool pom-pom:
Cut two circles with a radius of 8 cm from stiff paper (ideally cardboard). Make round holes (with a radius of about 2.5 cm) in the middle of both circles. Place the two rings on top of each other and wrap them with wool - pass the wool through the hole in the middle and over the outer edge until you cover the entire surface. The more you wrap the rings, the fuller the pom-pom will be. Try to wrap evenly, otherwise, the pom-pom will be jagged and you will have to do a lot of trimming to make it round.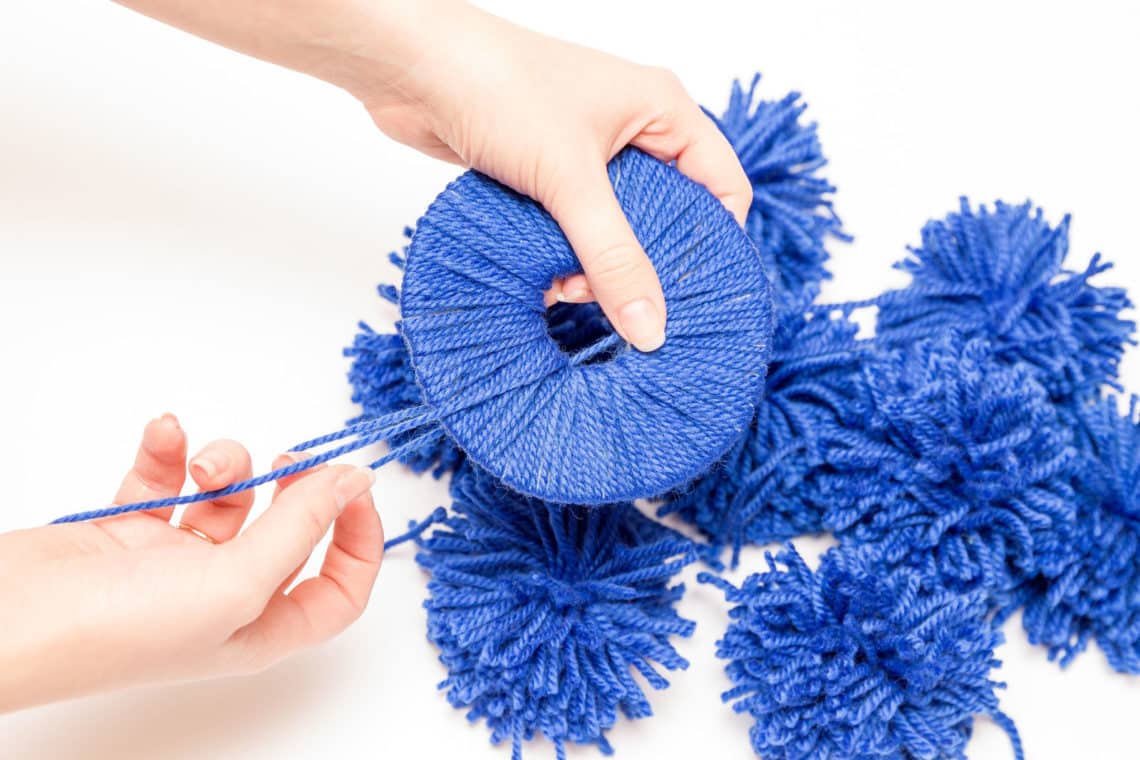 When you are satisfied, insert scissors between the rings and cut all the yarns as shown below. Hold the yarns firmly when cutting (or ask someone for help), otherwise the whole thing will come apart.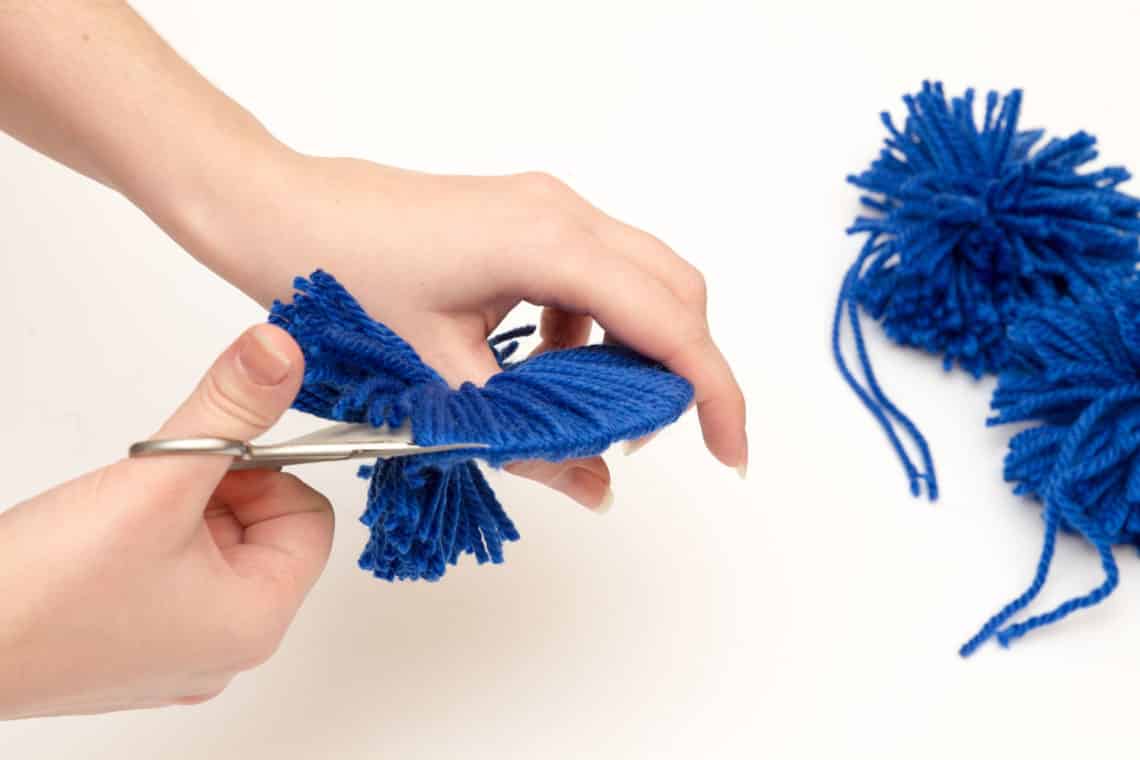 Then carefully pull the paper rings a short distance apart and tie the whole bundle tightly with a longer piece of yarn. Don't cut the ends of the yarn too close to the knot.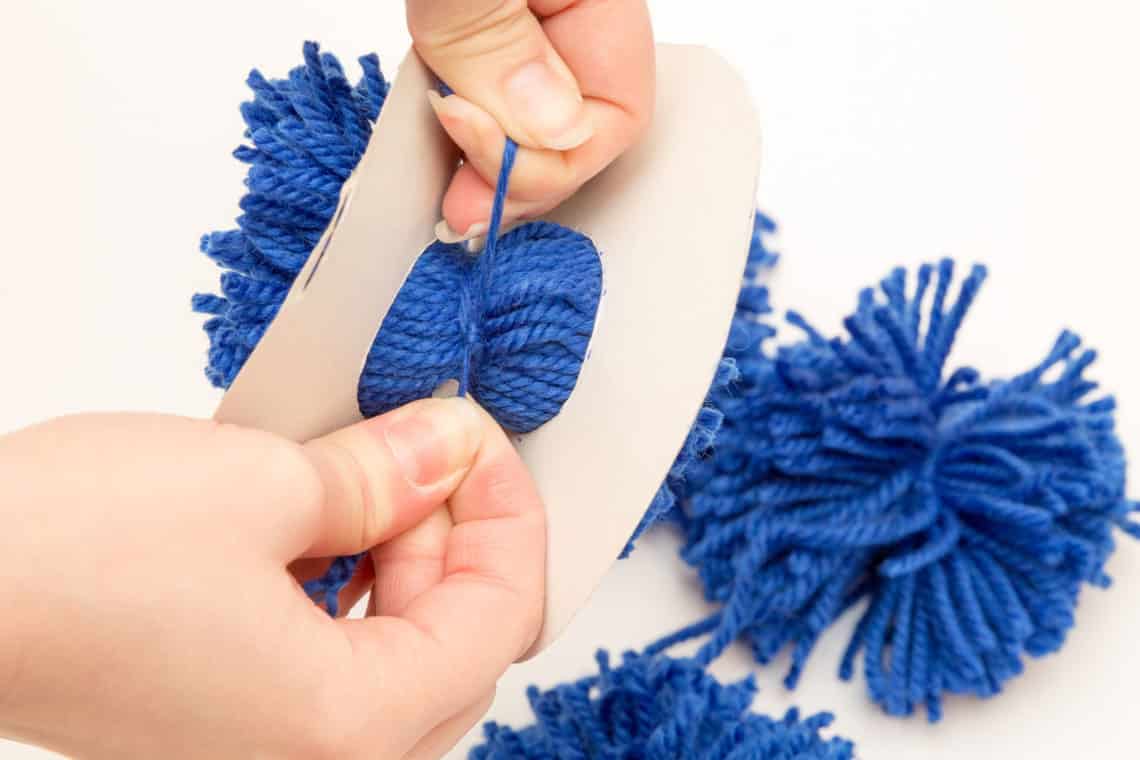 And finally, a few tips:
Shake the pom-pom to fluff it up.
Trim the protruding yarns to make the pom-pom round.
Try combining yarns of different colors - you can create a multi-color pom-pom (if you alternate colors evenly) or a "halved" pom-pom (if you wrap one half with one color and the other half with the other color).
If you want a larger pompom, increase the radius of the outer circle.
And that's it! Now all you have to do is sew your pom-pom to a hat, for example... Simple, right?
Now that you know how to make a beautiful pompom, take a look at my knitting instructions and you can learn how to knit a women's hat with pom-pom. :)
Have a nice day, Petra