For today I have prepared info about another new pattern - our pattern for women's short shorts / Bermuda shorts HAWAII. The pattern for women's shorts HAWAII is constructed in a professional program for clothing pattern development and it is available in sizes 32–46. You can use this pattern to sew two variants of shorts - short shorts & Bermuda shorts. Both variants are marked on the pattern pieces.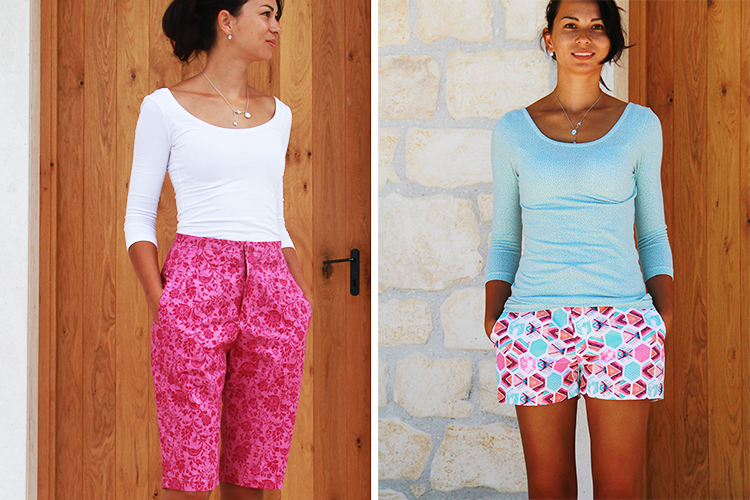 ---
The pattern
As I said, the pattern includes pieces for two length variants. The pattern is designed with women's curves in mind, which is why the shorts (Bermudas) are fastened with a zipper and have a rigid waistline. If the waistline was finished with an elastic band (as in the children's version), a large amount of fabric in the front would form unsightly bulges. Don't worry about sewing the fly, it's not as hard as it looks.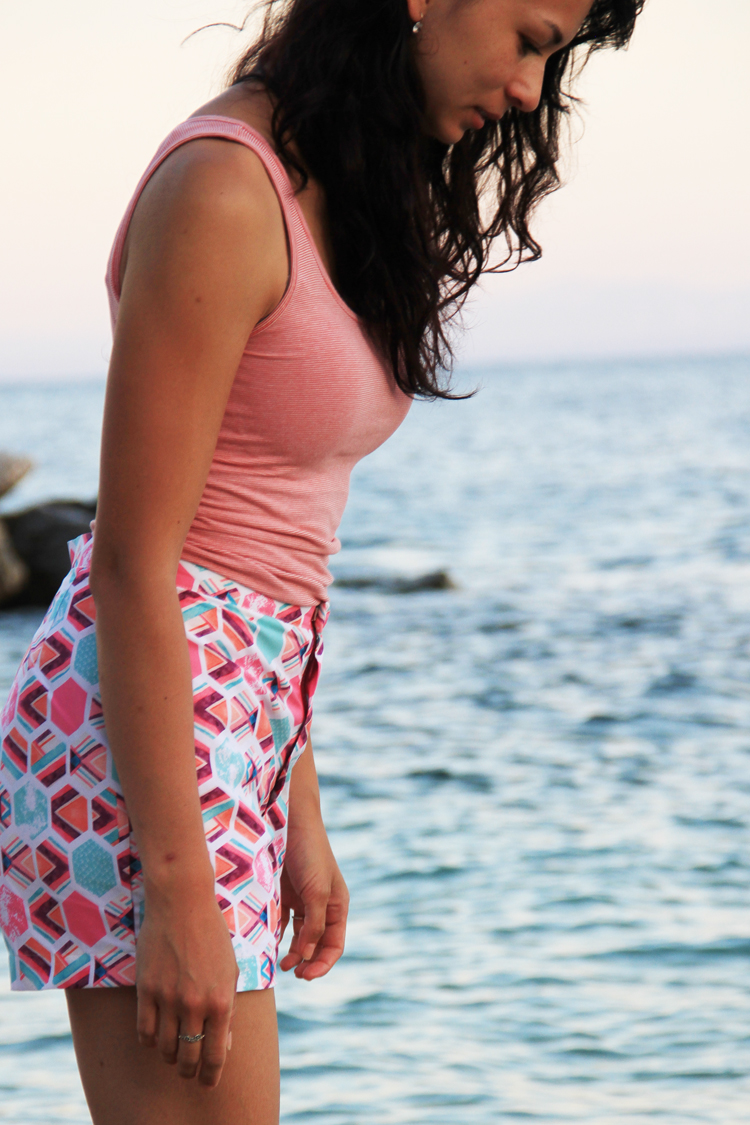 The shorts have two side pockets, you can sew them almost invisible, or on the contrary, use a contrasting fabric and make the pocket openings deeper.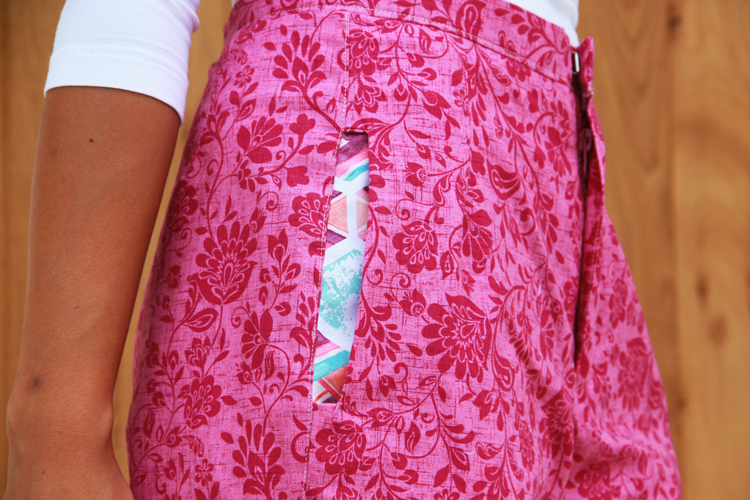 This pattern accentuates the femininity of the figure, visually slims the waist, and lengthens the legs. :)
You can explore this pattern here:
You can get this pattern as part of a pattern set along with the pattern for children's shorts HAWAII: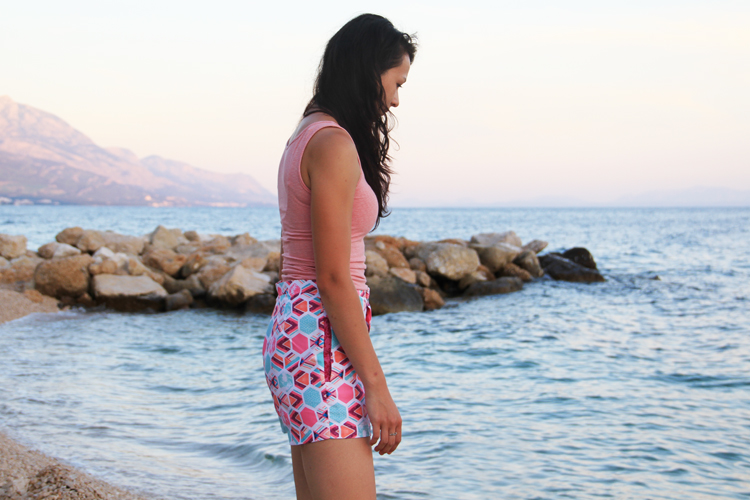 ---
---
Recommended material
In addition to the fabric, you will also need an 18-20 cm / 7"–7 7/8" long zipper.
You will receive information about the required amount of material together with the pattern.
1. Leisure shorts
I recommend using somewhat strong (but soft) fabrics. American cotton works great. I used it to sew Bermuda shorts for myself and short shorts for Terulka. You can get this fabric in the Dumlatek.cz store: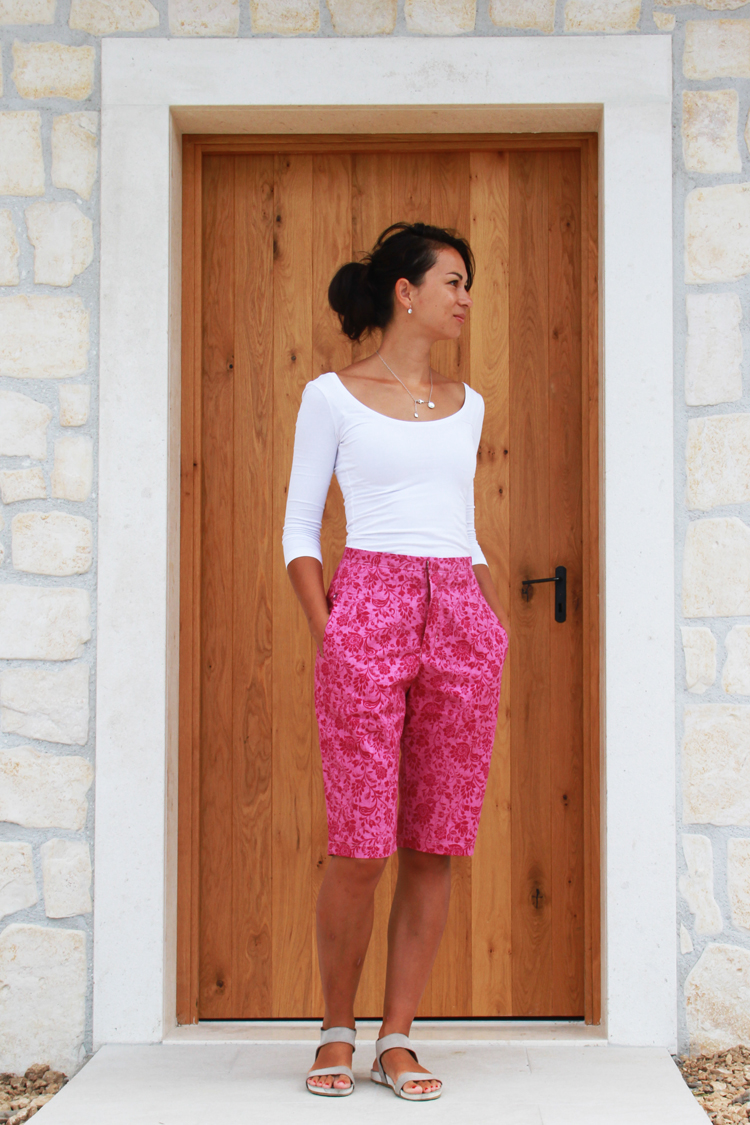 2. Sports shorts
You can use micropeach to sew children's sports shorts. This material is offered for example by Unuodesign.cz store:
You can also use a light softshell:
And pants softshell: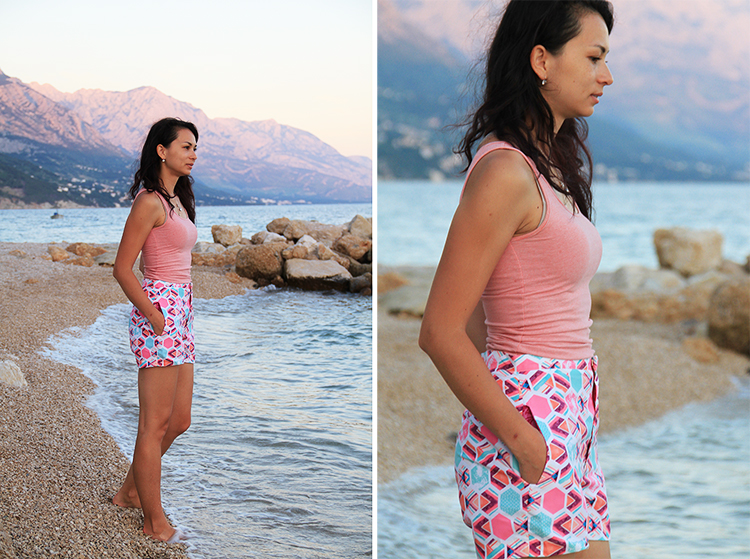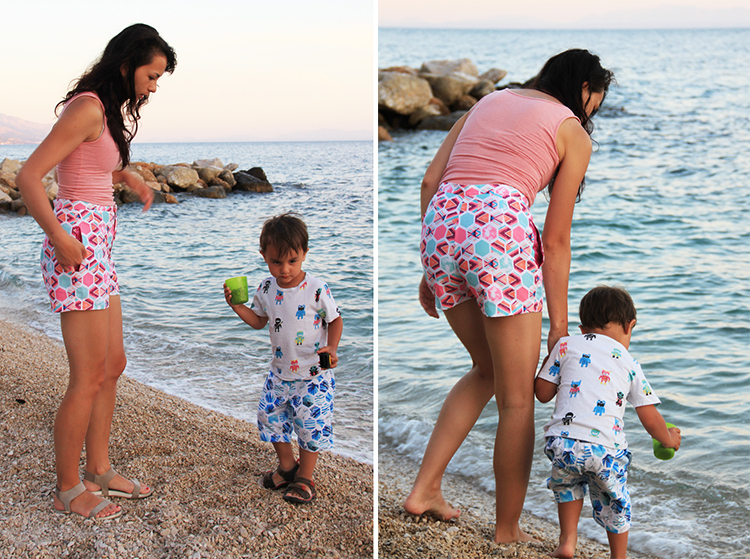 ---
Sewing instructions
Pattern layout
Prepare:
2x front piece
2x back piece
1x zipper overlap
4x pocket piece
1x waistband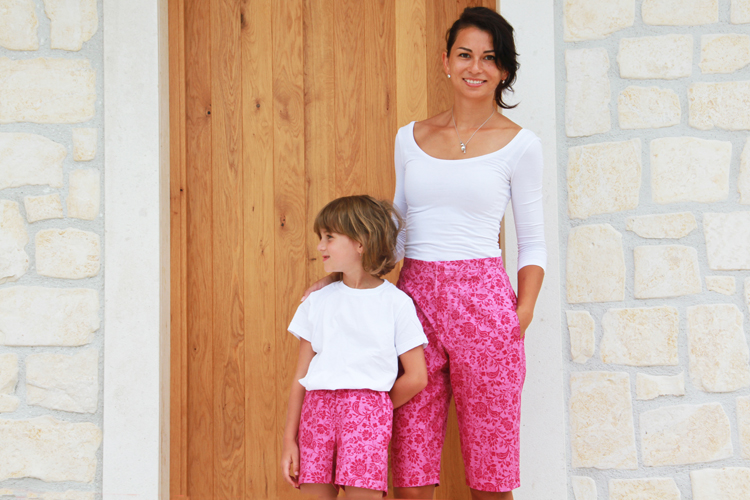 Sewing
The procedure is the same as for the children's version of the shorts, with the only difference that you have to sew a fly after the pockets.
You can learn how to sew a fly here:
After sewing the fly, continue with the side and instep seams.
Then sew the waistband.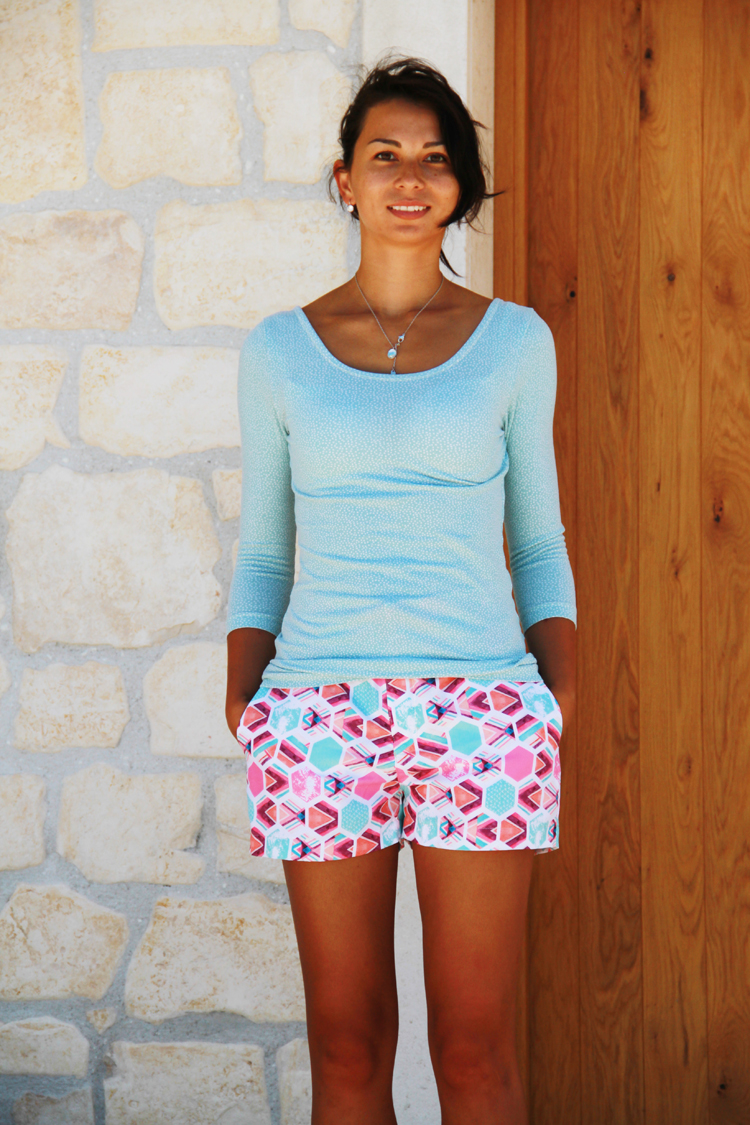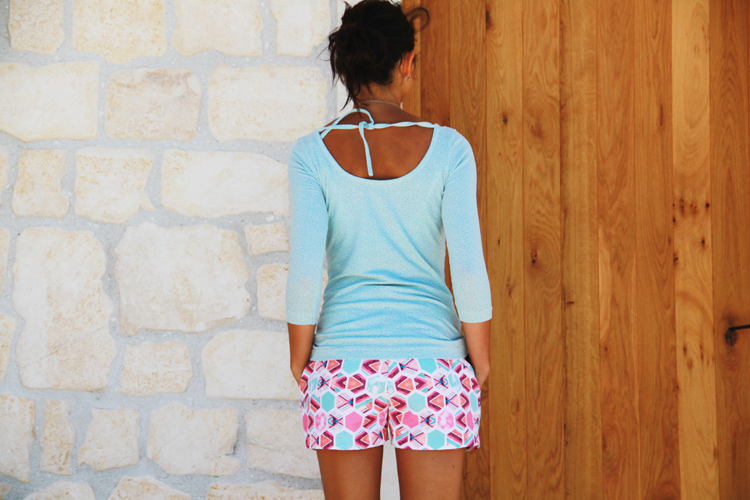 Have a nice day!
Petra ♥
---
You can get the pattern featured in today's article here:
---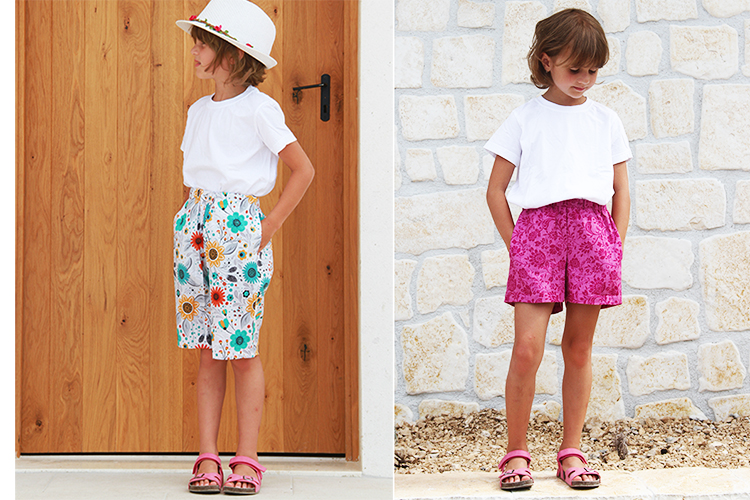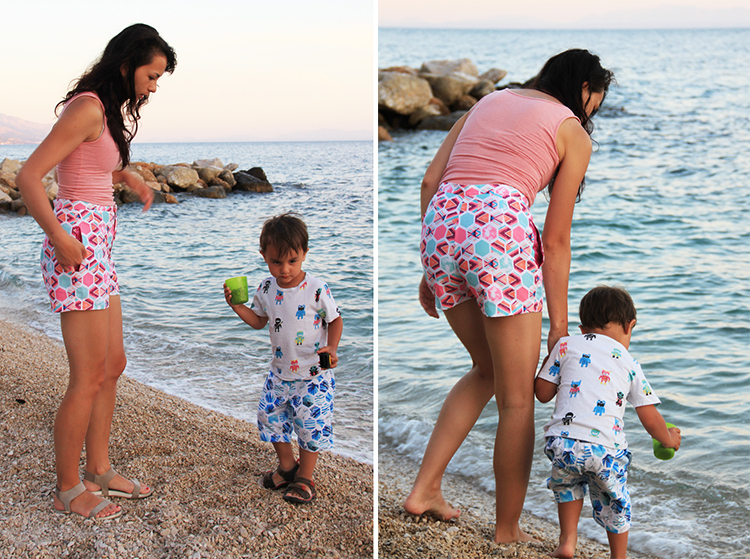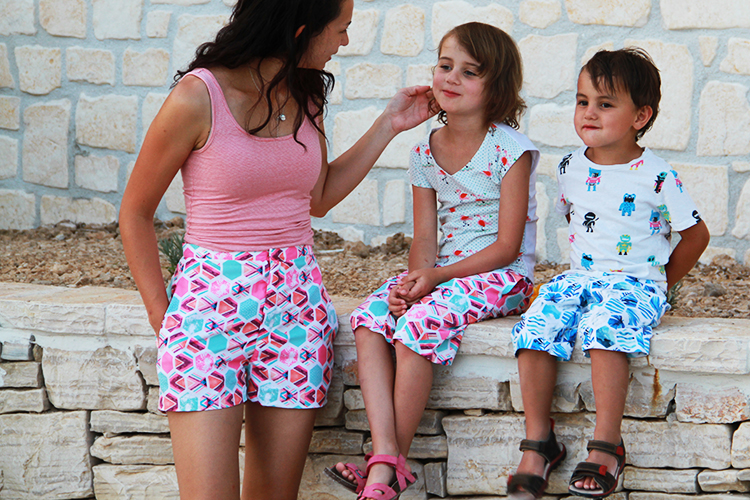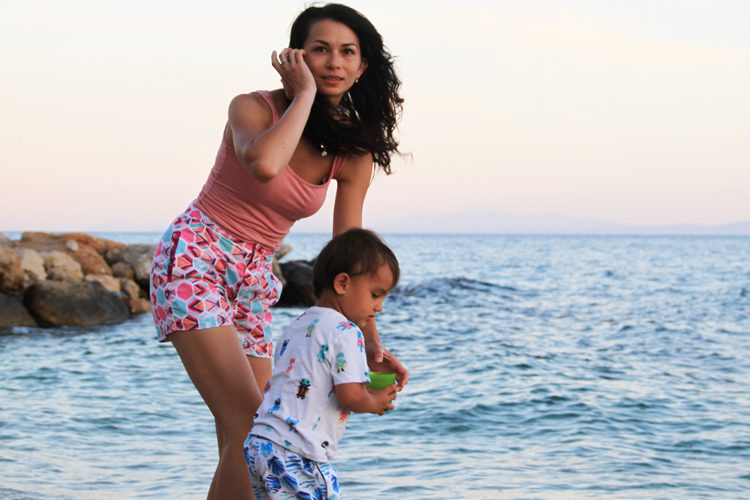 Don't forget to share your joy with others!
Do you like this article? If so, share it with your friends and tell me about it in the comments section below. I will be glad for any feedback! ♥
---
PS: Did you know that there are other FREE PATTERNS available on my blog?