You can find a new video tutorial on my YouTube channel. This one is about sewing bias tape hems with hidden seams. This hemming method is often called "French bias tape hemming/binding". It's similar to classic way of sewing hems, but the results are a little different. If you are a bit afraid to work with a bias tape, then believe that there is no reason to. See for yourself… Video tutorial on how to sew hems with a bias tape:
Don't forget to enable English subtitles in the lower right corner ;-)
And if you haven't subscribed to my channel yet, don't forget to click the SUBSCRIBE button below the video so that you don't miss anything.
And if you like the video, please give it a thumbs up. I'll also be very happy to read your feedback in the comments section, either here under the article or directly on YouTube.
If you want to know how to sew a zipper to a garment with lining, then you can read more about that here:
VIDEO TUTORIAL - How to sew zipper to the lined garment
How to sew hems with a bias tape
You can also use a bias tape to clean the cutting edges if you don't have an overlock or if you like traditional tailoring. I chose to clean the seam allowances of this women's dungaree skirt with a bias tape:
How to sew women's dungaree skirt using traditional tailoring techniques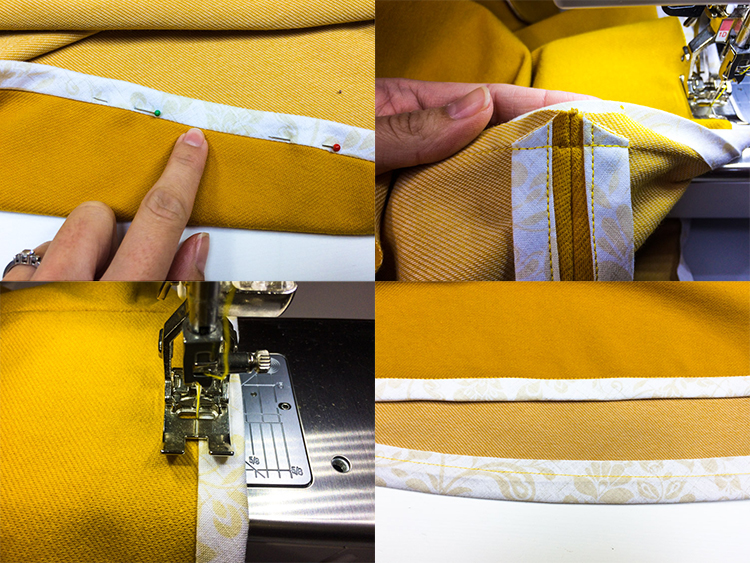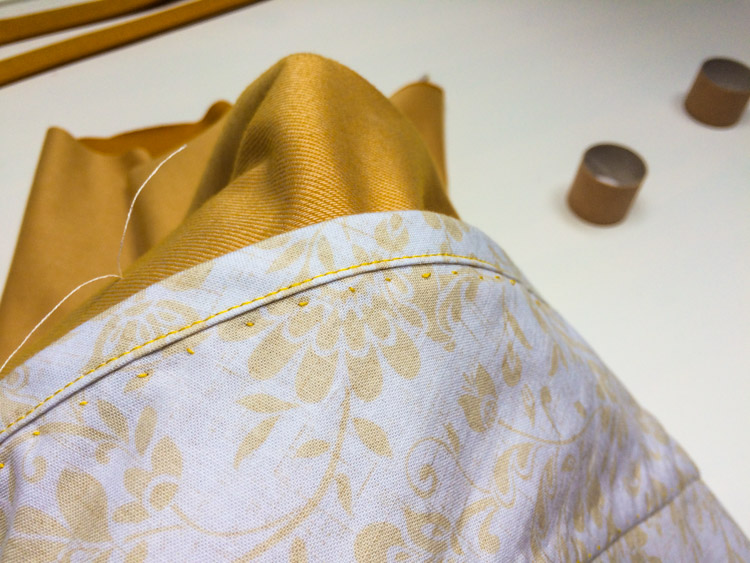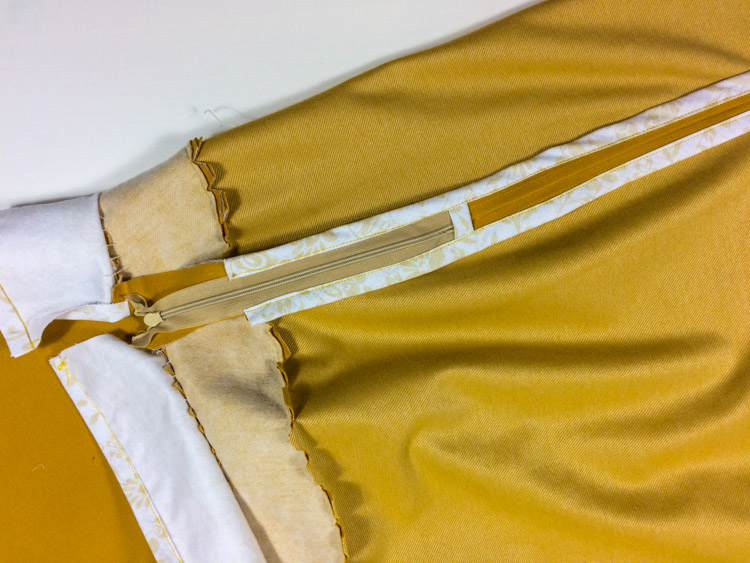 You can get pattern for this women's skirt here:
Pattern for women's dungaree skirt HAVE FUN
I would like to thank the Dumlatek.cz shop for the beautiful mustard Needlecord. You can get this fabric here: Needlecord - Rich Yellow and I bought the bias tape in the Sitiniti.cz shop, here: Bias tape.
The other fabric used on my skirt is also from Dumlatek.cz store. It's a beautiful denim-like knit, you can get it here: Denim-like knit
You can also use a bias tape on simple patterns to spice things up a bit. That's what I did with this cardigan: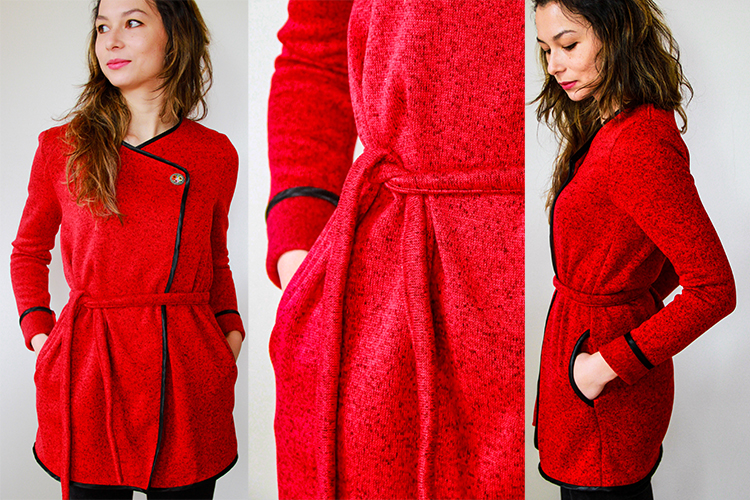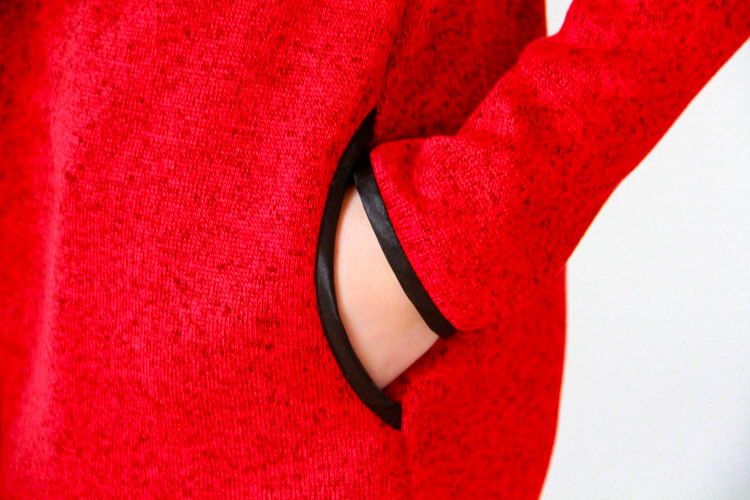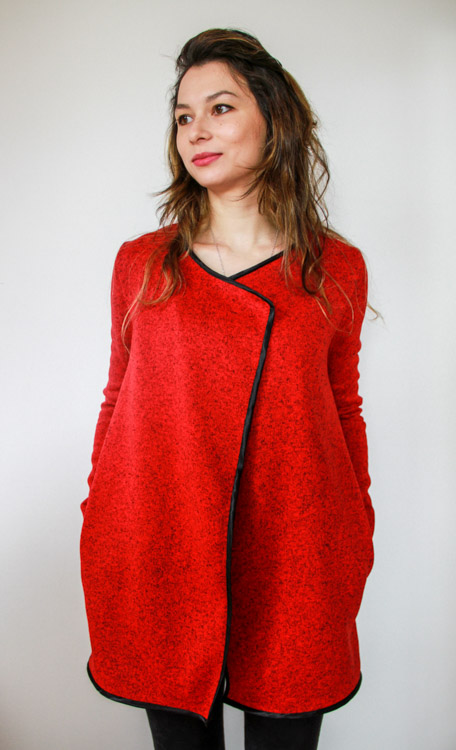 Have a nice day, Peťa