Today's article is mainly for beginners, but it can also be useful for more advanced sewers. We will look at the easiest way to hem a neckline of a T-shirt or dress. All you need is a sewing machine and a T-shirt/dress with finished shoulder seams. You can use your overlock machine and twin needle, but it's not necessary.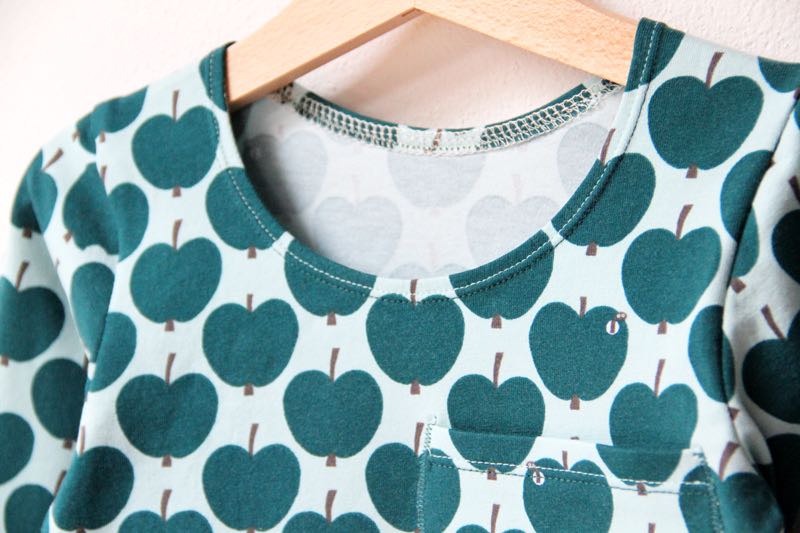 By the way, I bought the amazing fabric that you can see in the photos in this article at Unuodesign. :)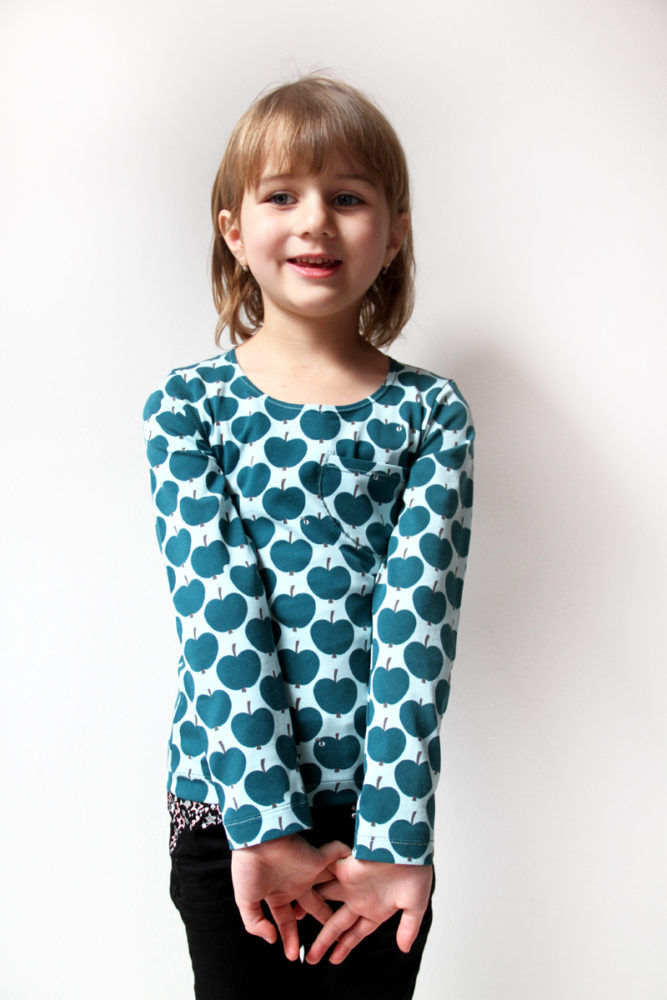 Suggestion
Before you start sewing, I recommend reading this article:
Sewing elastic fabrics with a regular sewing machine - 4 steps to success
Neckline hem - Sewing instructions
First, prepare all the pieces according to the pattern you use. You can find various T-shirt patterns here: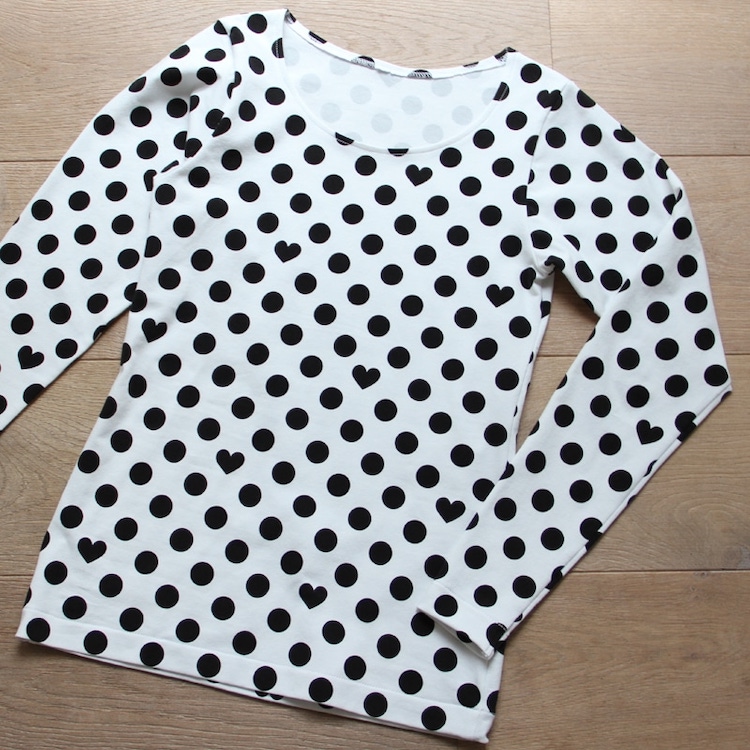 You can also try this free pattern for a women's T-shirt
Then sew both shoulder seams to close the neckline. Next, clean the neckline. You can use your overlock machine or zigzag stitch, for example.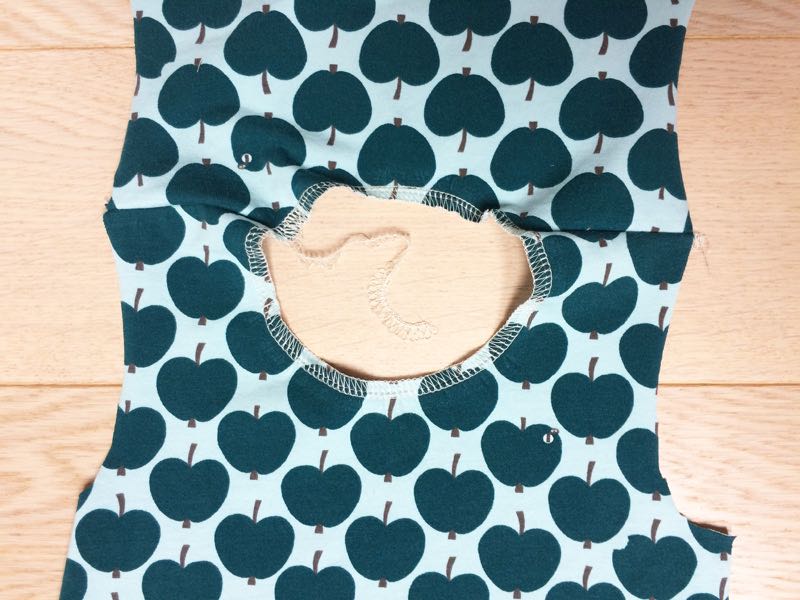 Pull free ends of the thread chain under the loops (when using your serger).
Fold the edge of the neckline about 0.3" (0,75 - 1 cm) to the reverse side. Pin the fold.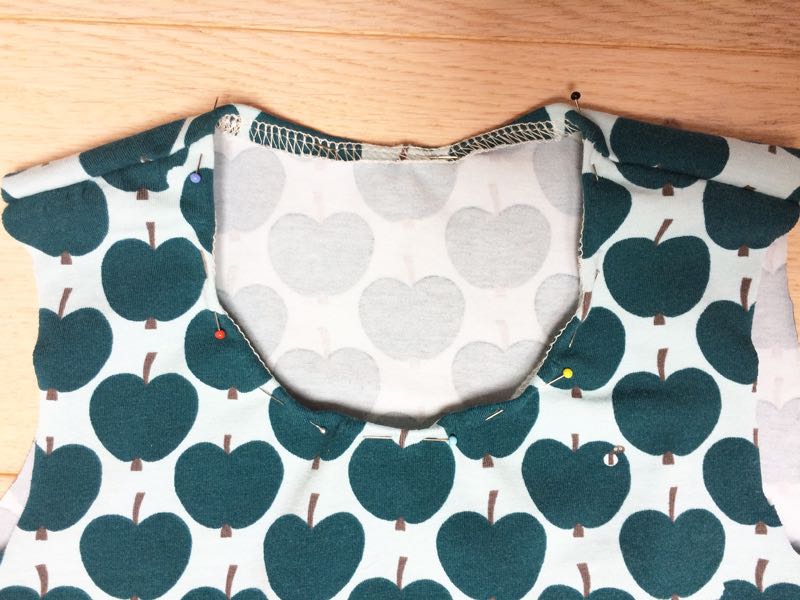 Then simply sew the pinned neckline with an elastic stitch. I recommend using a twin needle (it is necessary to reduce the tension of the bobbin thread, reduce the pressure of the presser foot and, if you have the opportunity, use a walking foot). Try the new setting on a piece of fabric. If everything seems fine, you can move on to your T-shirt/dress. You can also use any elastic stitch (three-step straight stitch, narrow zigzag, etc.), but be sure to always test it on a piece of scrap fabric first.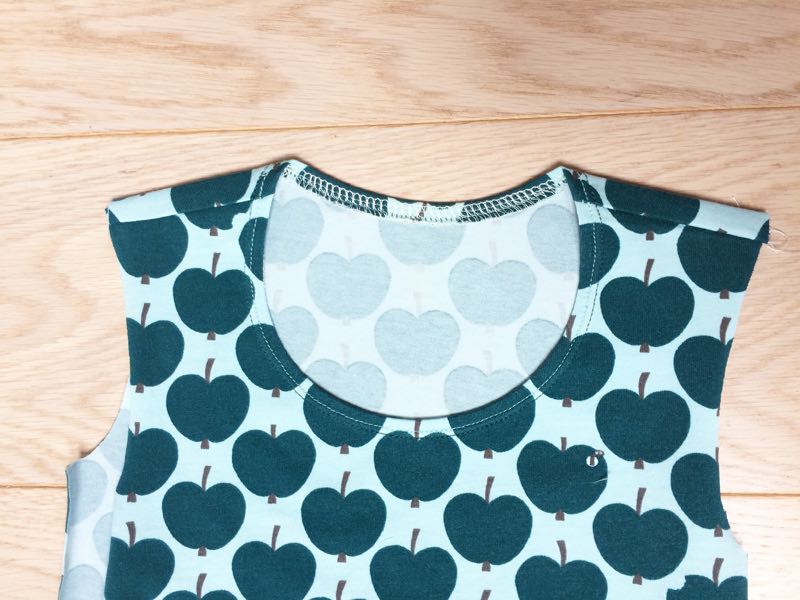 And it is done - the neckline is finished!
You did it in just a few minutes and the result is great. This method is fast, simple, and suitable for beginners.
If you want, you can also read these two articles about sewing T-shirts, which are also suitable for beginners:
Neckline hem - Other methods
Here you can explore other ways to sew a neckline.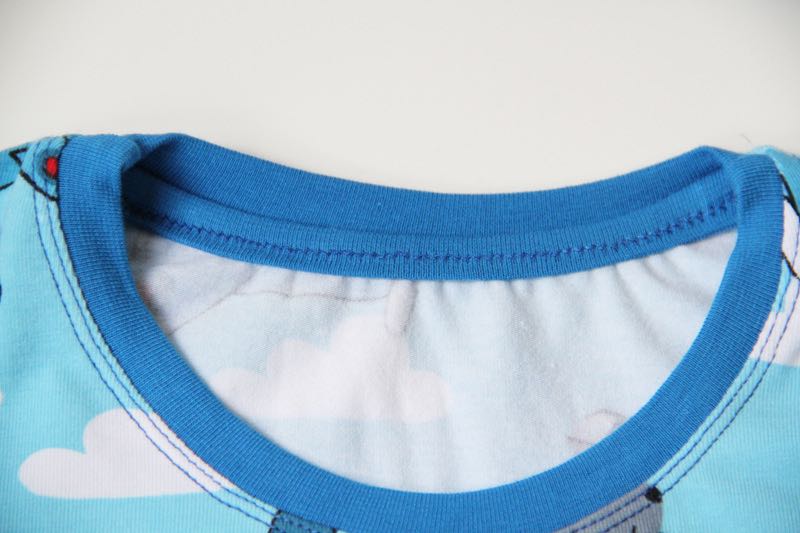 How to clean both sides of a neckline hem: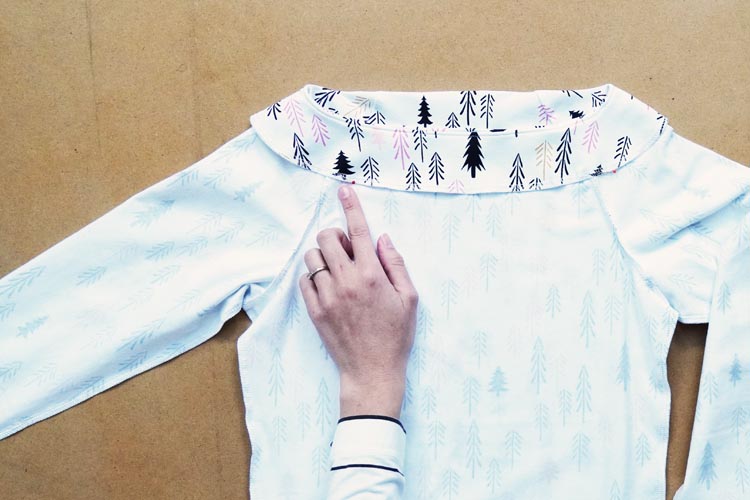 How to finish a neckline with facing: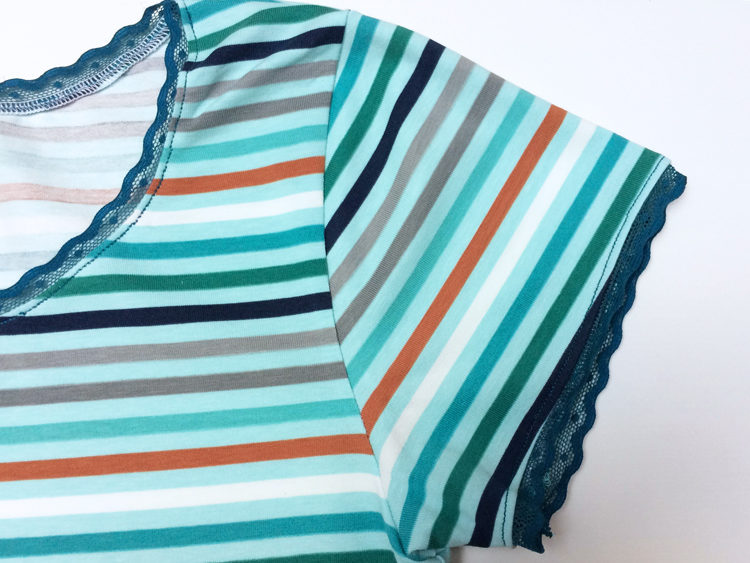 Another possible way is to use a fine lace:
Did you wash the fabric before sewing and now you are bothered by twisted edges? Try this simple trick:
If you have washed your knit before sewing, its edges are probably twisted. I recommend straightening the fabric out and fixing it in place with pins. You shouldn't stretch it, just spread it so it's flat (as shown below). Don't use pins with plastic heads, the iron could melt them. Steam the edges well and iron them (until dry). Leave the pins in place and let the knit cool down. After cooling, you can take out the pins, and the edges of your knit should remain flat and straight.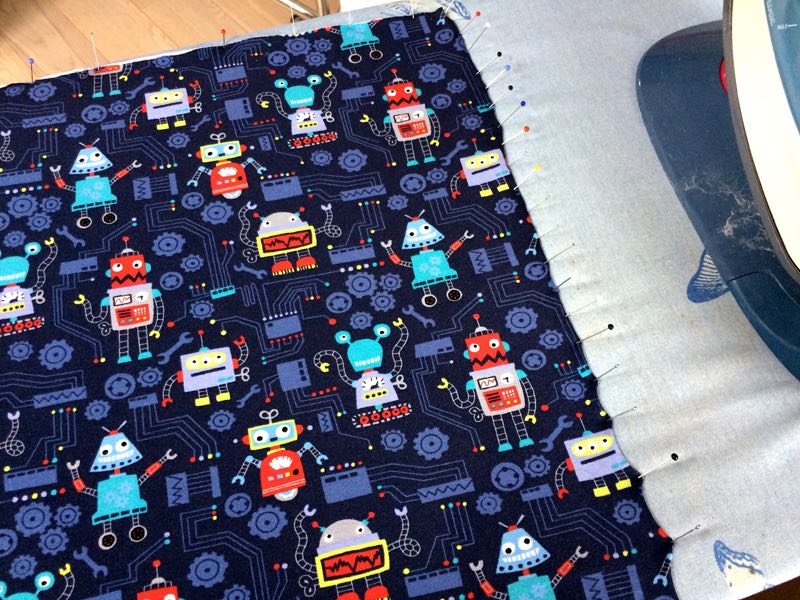 Short video tutorial:
This is what it should look like after you pull out the pins: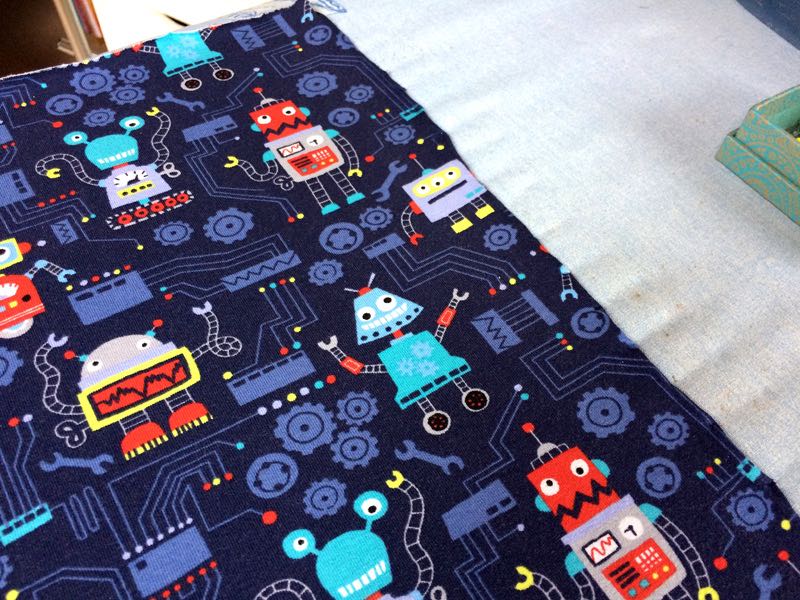 Have a nice day, Petra
Don't forget to share your joy with others!
Do you like this article? If so, share it with your friends and tell me about it in the comments section below. I will be glad for any feedback! ♥
---
PS: Did you know that there are FREE PATTERNS available on my blog?