Today I want to show you how to easily sew the neckline hem with both sides finished.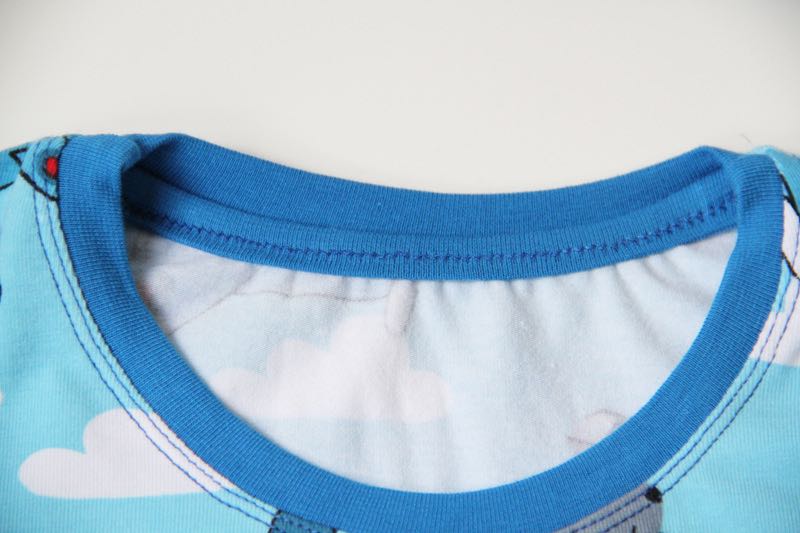 The length of the primary strip that will form the hem should about 0.85 times the circumference of the neckline and its width should be 3.5 cm (1 3/8") - provided you use 0.5 cm (0.2") wide seam allowances. Similarly, measure the second strip (which you will use on the back of the neckline) - measure the length of the part of the neckline that is formed by the back piece of the T-shirt/dress and multiply this length by 0.85.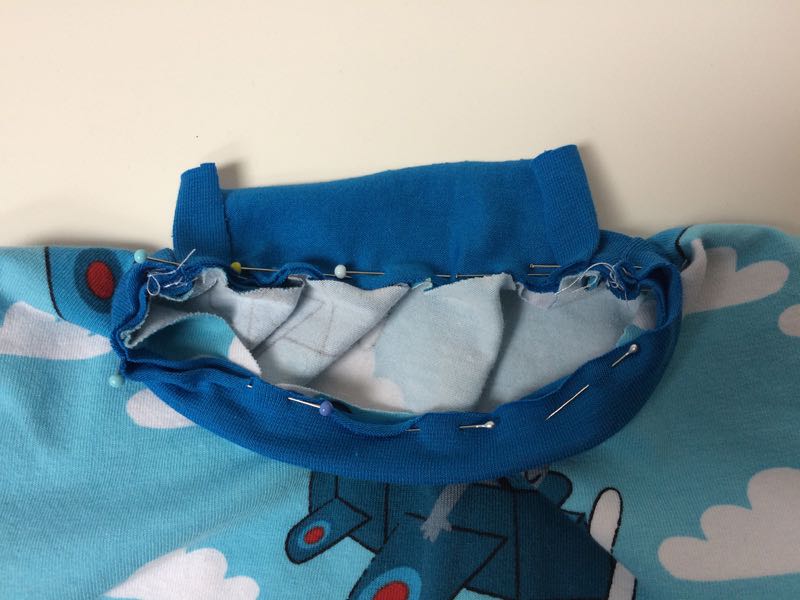 Add 1 cm (3/8") to the result (0.5 cm / 0,2" on both ends of the strip). The width of the second strip is also 3.5 cm (1 3/8"). Pin the long strip to the neckline, and then pin the secondary strip over it.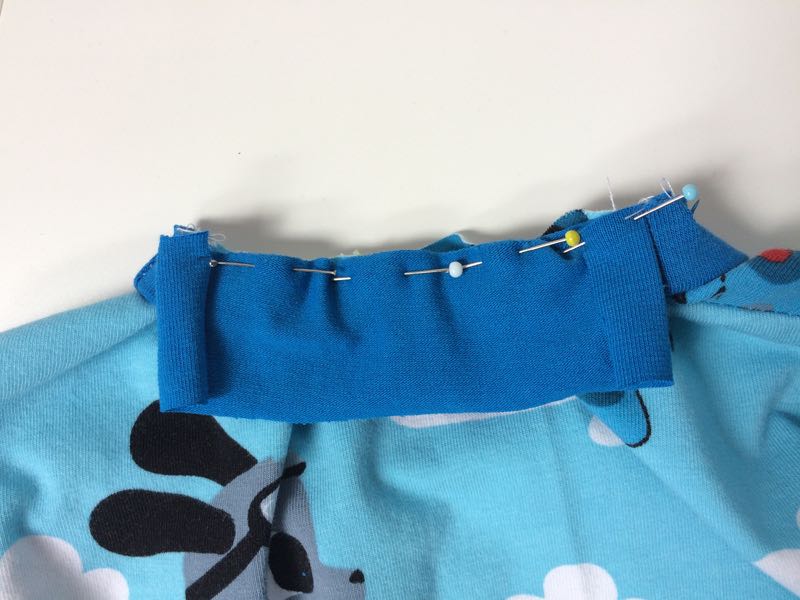 Fold the second strip in half and pin it in this position.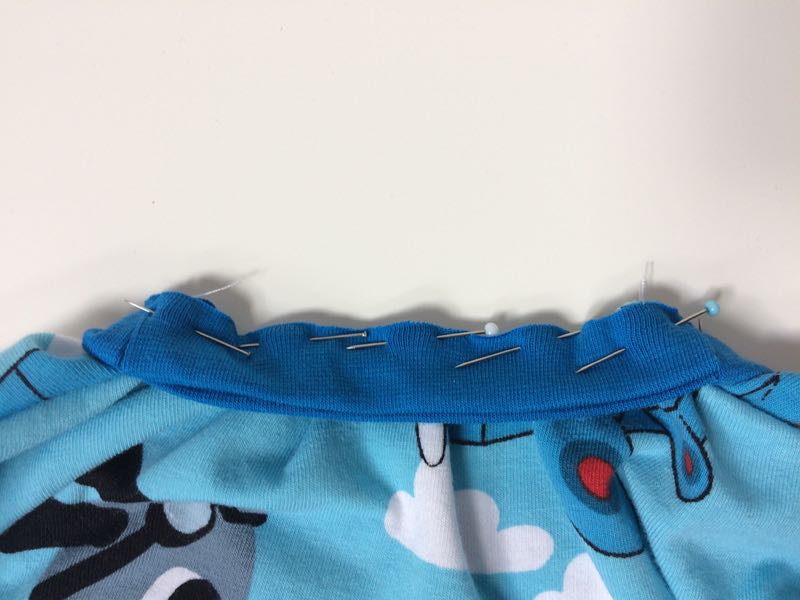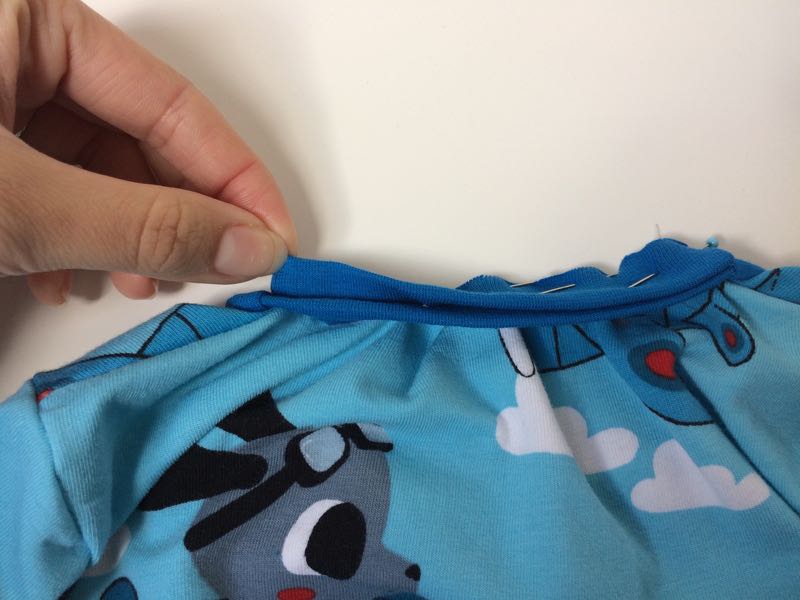 Sew the strips to the neckline. You can use your overlock machine or regular sewing machine (in the latter case, use some kind of an elastic stitch).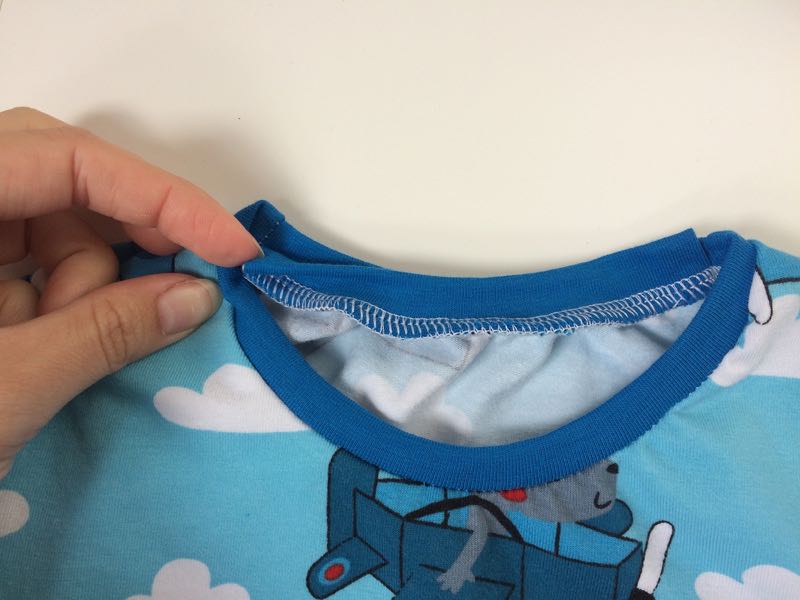 Now fold the second strip over the seam allowances.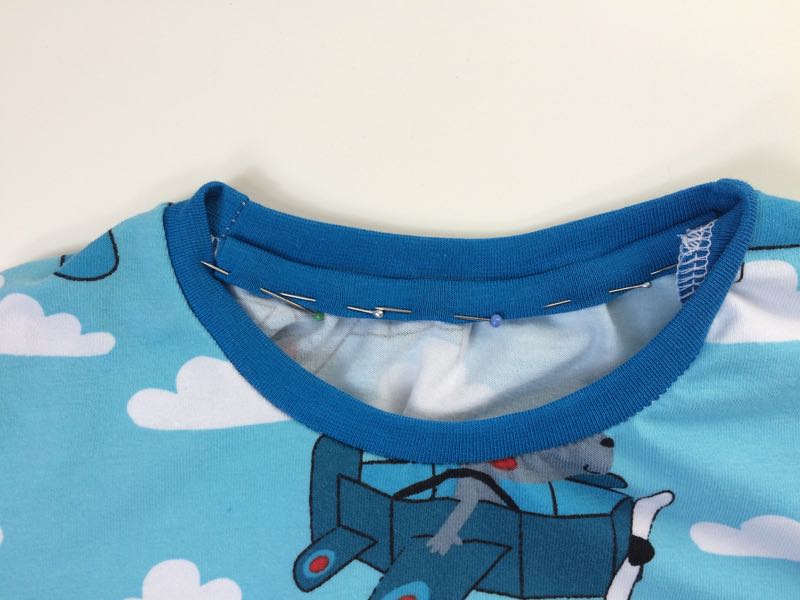 Pin it in this position and sew it to the neckline - sew from the face side of the garment with an elastic stitch or a twin needle.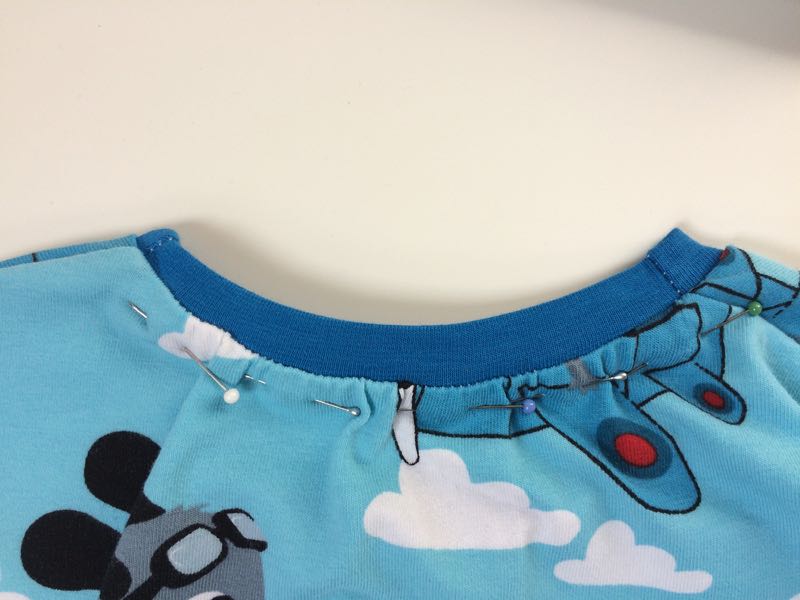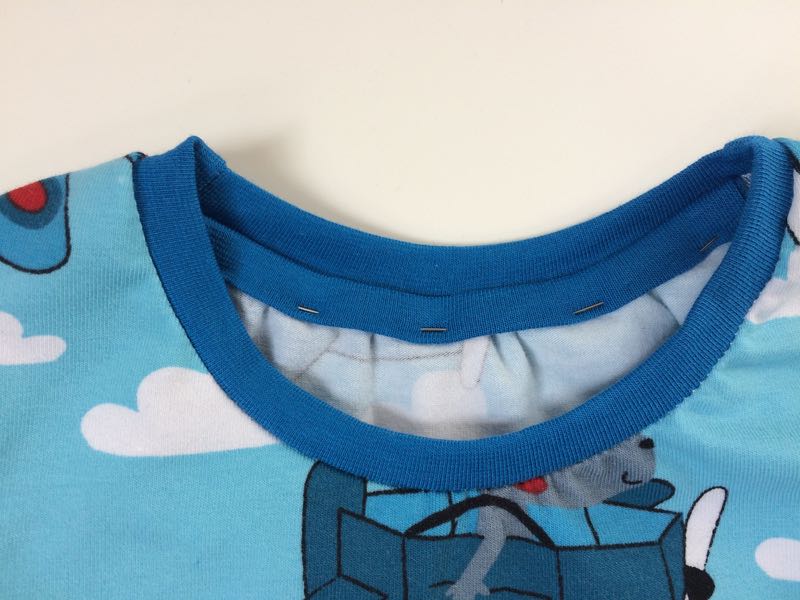 Aaaand it's done! :)
Sewing instructions & patterns
Detailed instructions for sewing a T-shirt can be found here:
You can find patterns for children's, women's, and men's T-shirts in my online store: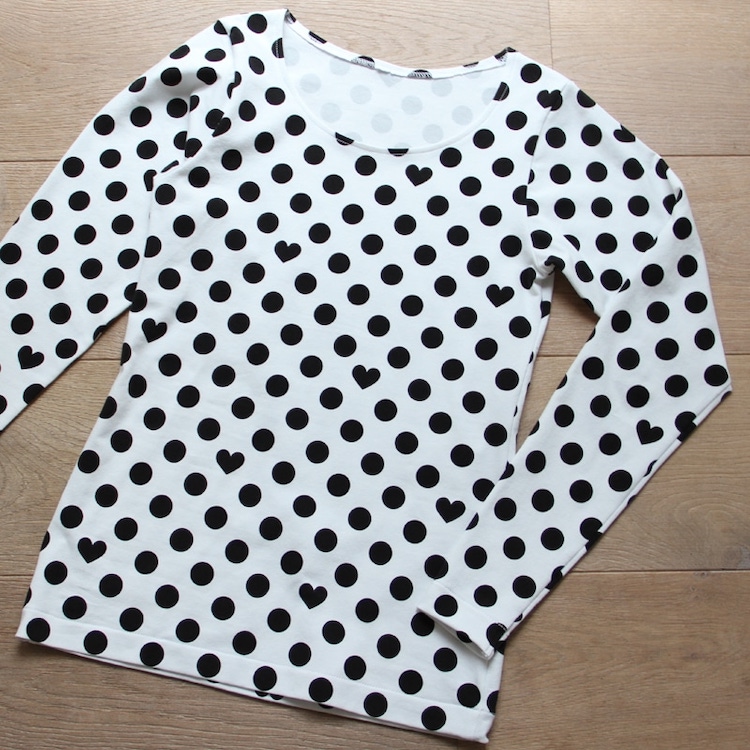 You can also try this free pattern for a women's T-shirt
Neckline hem - Other methods
Here you can explore other ways to sew a neckline.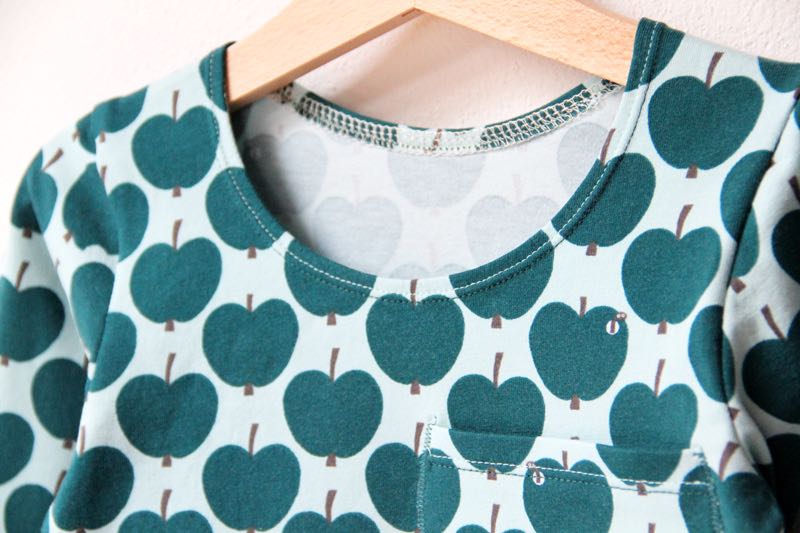 The easiest way to finish the neckline: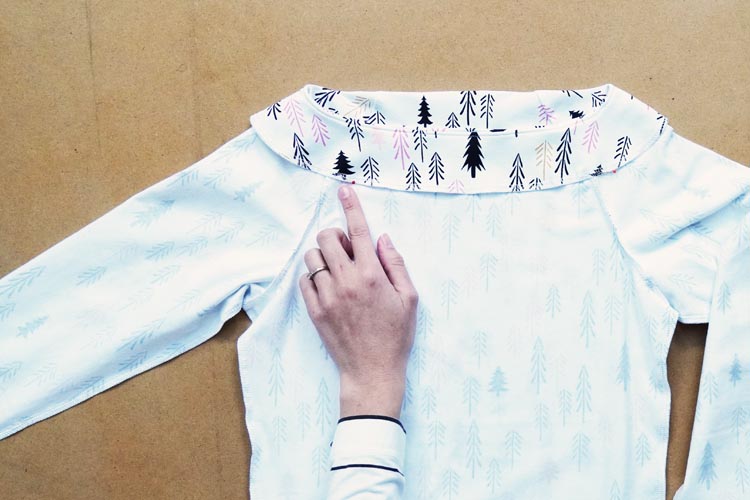 How to finish a neckline with facing: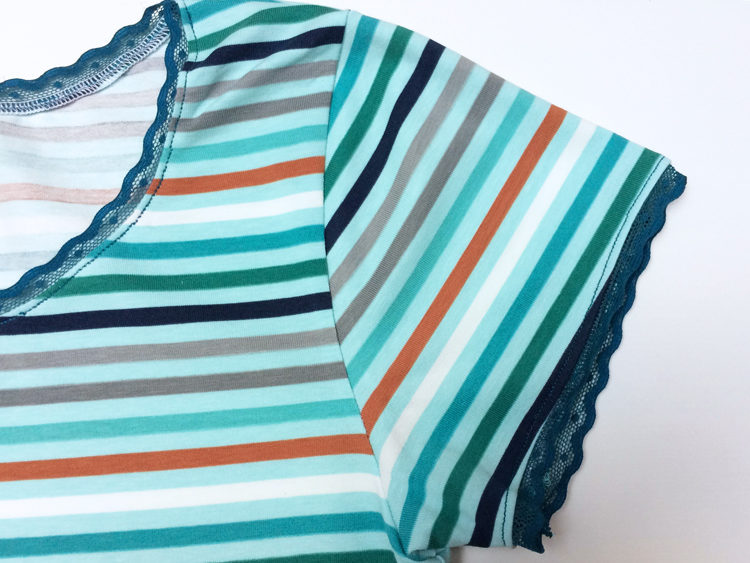 Another possible way is to use a fine lace:
If you are looking for instructions on how to sew a T-shirt step by step, check out this video tutorial I made some time ago:
Have a nice day, Petra
Don't forget to share your joy with others!
Do you like this article? If so, share it with your friends and tell me about it in the comments section below. I will be glad for any feedback! ♥
---
PS: Did you know that there are FREE PATTERNS available on my blog?